Dozens Already Registered for Executive Summit
New- and next-generation ideas to grow the top line, bottom line and member value line will be the topic of "The CU 50," an optional session being held during the MCUL & Affiliates 2017 Executive Summit, taking place Sept. 13-15 at The Inn at Bay Harbor, near Petoskey. Featuring 50 credit unions in 50 states, the session will roll out 50 ideas on how to expand revenue, scale productivity and boost profits, with 'next practices' from credit unions nationwide that can be implemented right away.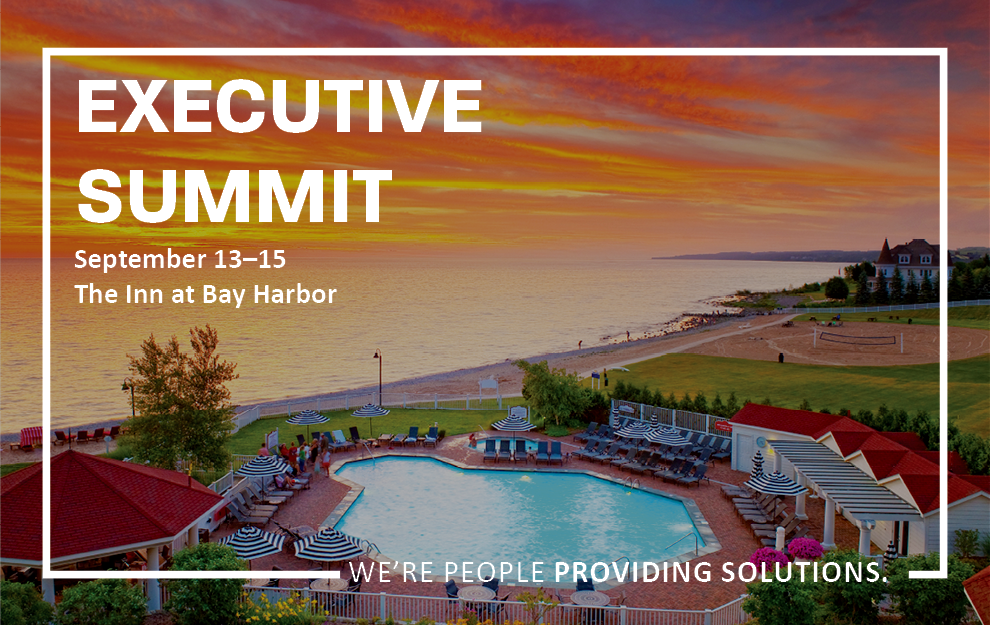 The Executive Summit is designed to provide an exclusive peer-to-peer retreat for C-suite executives to focus on strengthening the industry's mission for the future. Top-level overviews of topics such as "The DNA of Cybersecurity," "The New ALM Regulatory Initiatives," "HR Connection: Topics for Execs" and a "Strategic Issues Discussion" are other sessions on this year's agenda.
The line-up of sessions also includes "When Payments Move Faster: The CEO's Role in Managing Same-Day ACH Risk" and a presentation by Lisa Servon, author of the book, The Unbanking of America.
The Inn at Bay Harbor provides a relaxing backdrop for the summit and dozens of participants are already registered to attend. Hotel rooms at the popular destination are on a first-come basis until Aug. 21 and have sold out in the past.
Go to main navigation