PAFCU Collects Over $55,000 to Aid Ukrainian Refugees in Poland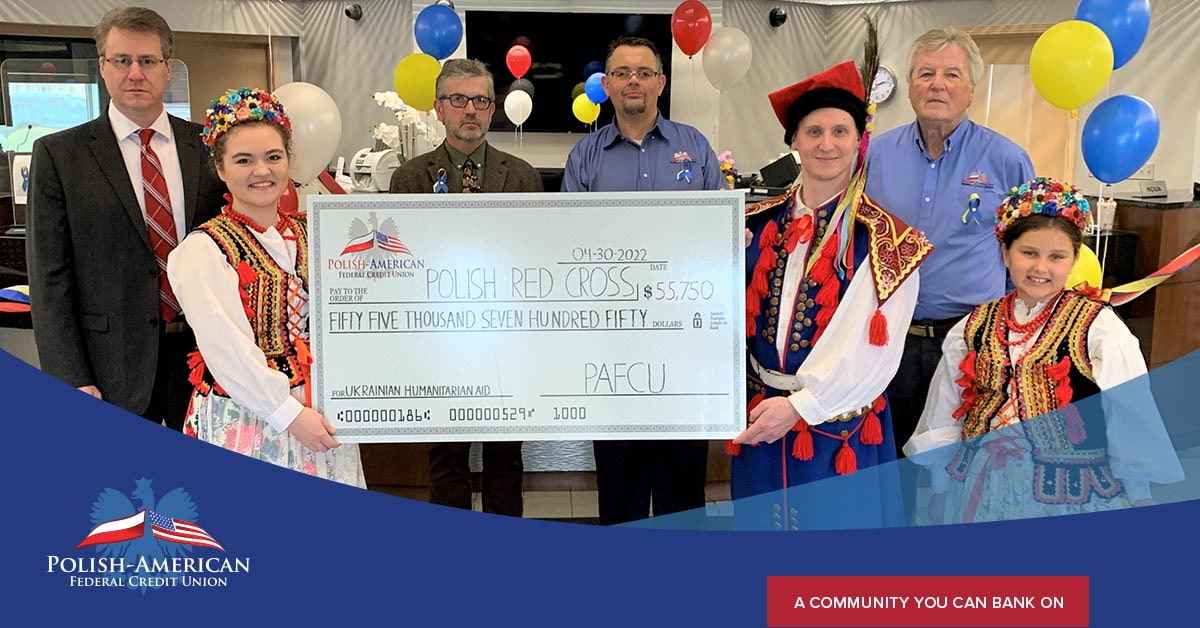 Over $55,000 has been raised to aid Ukrainian refugees in Poland following a fundraiser through Polish-American Federal Credit Union (PAFCU).
All donations from public contributions have been matched by PAFCU for this growing humanitarian cause. Funds are being sent directly to the Polish Red Cross.
Over 2.6 million Ukrainian refugees have sought refuge in Poland since the Russian invasion of Ukraine in March.
"The community is generously answering the call beyond our expectations," said PAFCU President John Swidwinski. "Poles know first-hand the devastation of war and we certainly empathize with the plight of all Ukrainians."
PAFCU has a legacy of reaching out to organizations in need, yet this is the largest financial contribution in PAFCU's 46-year history.
"The Ukrainian refugee situation in Poland is dire and we are proud to be a catalyst to help. As long as there is a need, the credit union will continue to accept donations," said Swidwinski.
Though the credit union's matching pledge has ended, the public may continue to donate to the fund in person at PAFCU's Troy or Hamtramck branch.
Checks may be sent to: PAFCU, 2889 E. Maple Road, Troy, MI 48083. Checks should be written out to PAFCU Ukrainian Refugee Fund. Credit card donations are also possible here.
Go to main navigation