A Marketing VP on the AC&E Expo's Enormous Value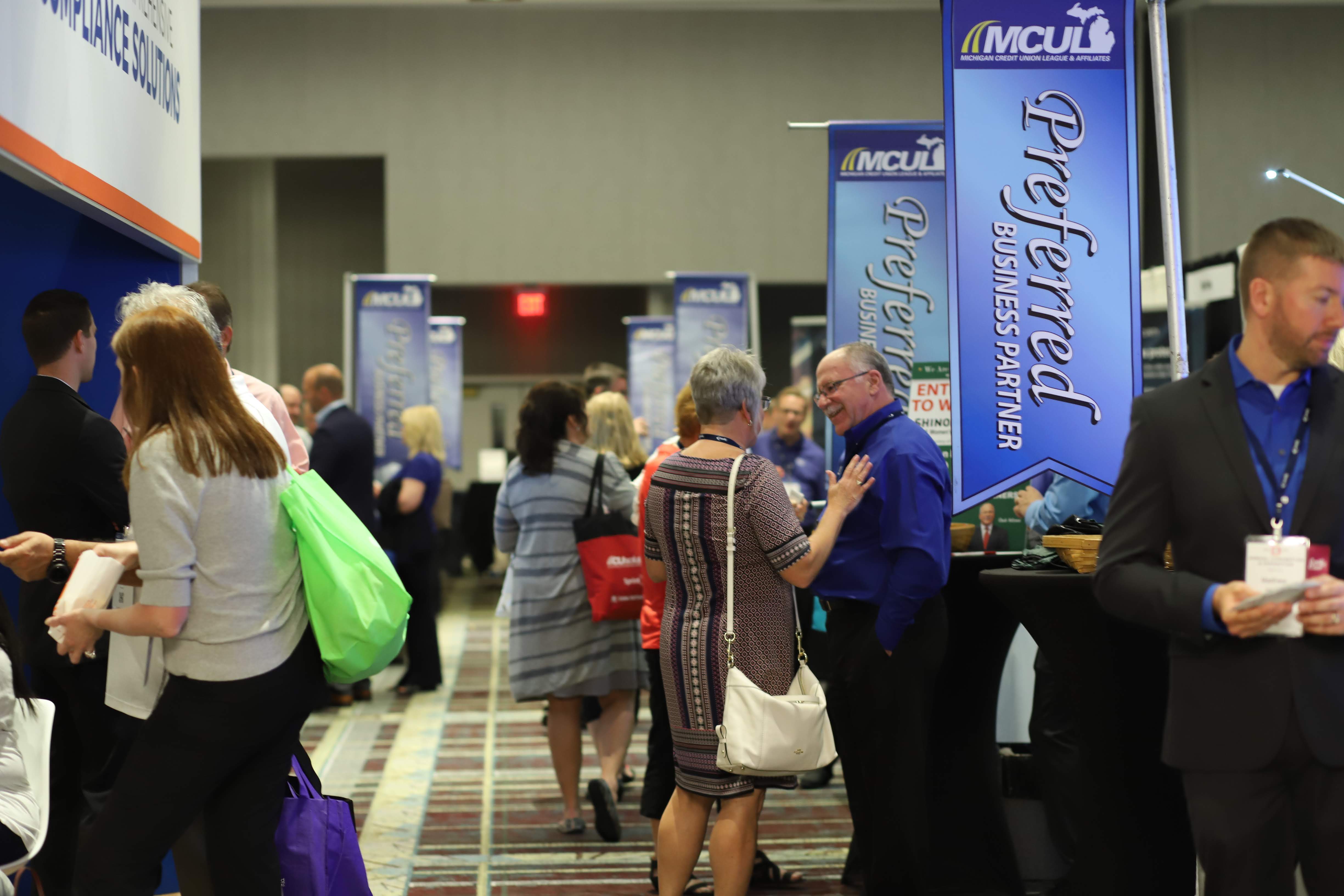 This June, the MCUL 2022 Annual Convention & Exposition (AC&E) will once again return to the event as an in-person attraction.
Due to the pandemic, the AC&E did not take place in 2020 and in 2021 the exposition was replaced with a vendor networking event. Now, the traditional exhibit hall will return, featuring more than 100 industry suppliers, including featured MCUL and CUSG business partners.
MCUL talked to People Driven Credit Union VP of Marketing Dave Sullivan about the return of the in-person expo hall, a part of the AC&E he looks forward to every year, making sure to make a thorough trip to meet every vendor.
"If the representatives are professional they have become experts in their field and they can be a great resource for information," said Sullivan. "I like to learn from them and see if what they are offering can apply to our credit union."
He also said it's a great opportunity to see if vendors have any new, up-and-coming products or upgrades on existing products that he can expect. And, generally, he likes to hear what's new in each vendor's respective industry.
But the expo hall isn't just an opportunity to do potential business, Sullivan said it's also about "running into old friends."
When asked what AC&E attendees who skip the expo might be missing out on, Sullivan said, "Business is about creating relationships, and there is no better place to make those connections with vendors and other credit union professionals."
Overall, the "expo can have enormous value if the attendees take advantage of it."
Attendees will have access to the expo on June 9 and 10, with plenty of other networking times also available to meet-up and connect with suppliers.
Each year's expo hall brings a variety of product and service providers, including auditing, legal services, mortgage providers and much more, including opportunities to win prizes.
To learn more about the AC&E and to register to attend, click here.
Go to main navigation