TLC Community Credit Union Donates $25,000 to Lenawee County YMCA Family Locker Rooms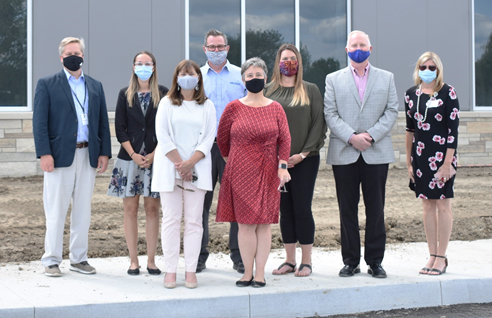 TLC Community Credit Union recently donated $25,000 to Lenawee County YMCA in support of their new facility. The donation will go directly toward the family locker rooms in the structure.
"The YMCA of Lenawee has served the families of our area for over 120 years. We are excited for the 'Y' as it prepares to open its new facility and are proud to support such a valuable community focused organization," said Jeff Brehmer, YMCA SVP of administration.
The new YMCA will be located on the campus of the ProMedica Charles and Virginia Hickman Hospital. The campus will have ample outdoor space providing the opportunity to strengthen youth programming through summer camps, outdoor wellness and learning programs from the already established ProMedica Farms.
"Thank you for your generous gift. We are very grateful to have a partnership with you and look forward to celebrating when our doors open," said Brad Toft, president/CEO of the YMCA of Greater Toledo.
Go to main navigation