Register Now for Lending and Marketing Conference
Now is the time for Michigan credit union lending and marketing professionals to be inspired and informed for the coming year and to register for the 2017 Lending and Marketing Conference, taking place March 22 & 23 at the Amway Grand Plaza Hotel in Grand Rapids.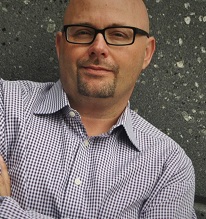 The agenda is packed with sessions to help credit unions gain the edge with topics such as "How to Grow Loans Without Traditional Marketing Efforts" and "Lending Through the Looking Glass." Attendees will find sessions that lead a pathway to success with information including "Leveraging Consumer Insights to Improve the Bottom Line" and "Scaling Lending through Technology."
The line-up of over a dozen speakers include top names like credit union industry strategist Celeste Cook, president and CEO of cuStrategies LLC, Pierre Cardenas, senior consultant at Credit Union Lending Advice, Josh Allison, founder and chief ideator for Think Café and Jim Kasch, founding CEO for Darden Employees Federal Credit Union and principal at Canidae, LLC, a credit union consulting firm that specializes in member intelligence, strategic plans and millennial growth strategies.
Featuring fun networking and themed activities throughout the event to provide valuable time to share ideas with other attendees, each day also features an "Ask the Experts" roundtable.
Registration for the two-day event is $310 per attendee, with a one-day registration option available for $169. Hotel rooms may be conveniently booked online via the new Passkey system by first registering for the conference and then making room accommodations by following the provided link; the negotiated hotel rates is not available by phone or via the hotels direct website.
Go to main navigation