MCUF Oxford Strong Donation Match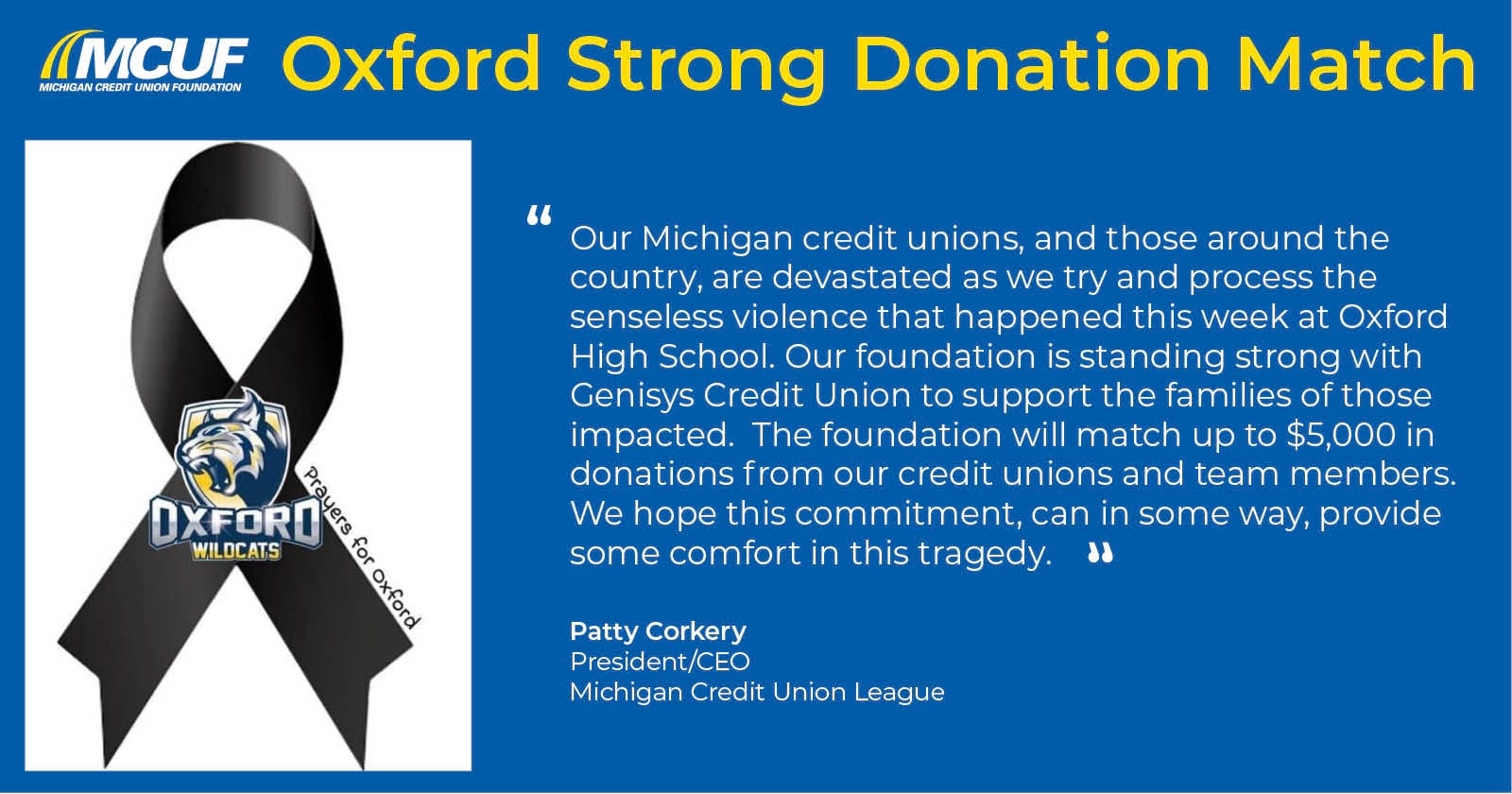 In partnership with Oxford Community Schools, Genisys Credit Union is accepting donations to assist the families impacted by the tragedy that took place on Tues., Nov. 30.
To assist with this community support, the Michigan Credit Union Foundation (MCUF) will gather donations from the Michigan credit union community and match those donations dollar for dollar up to a total donation of $5,000.
Credit unions, chapters, CUSOs and credit union support businesses may make a donation to the MCUF for this support using this link.
All donations will be reported to and remitted along with the MCUF matching funds to the Genisys Credit Union Oxford Strong support fund.
Go to main navigation