Marshall Community Credit Union Joins Initiative to Feed Essential Workers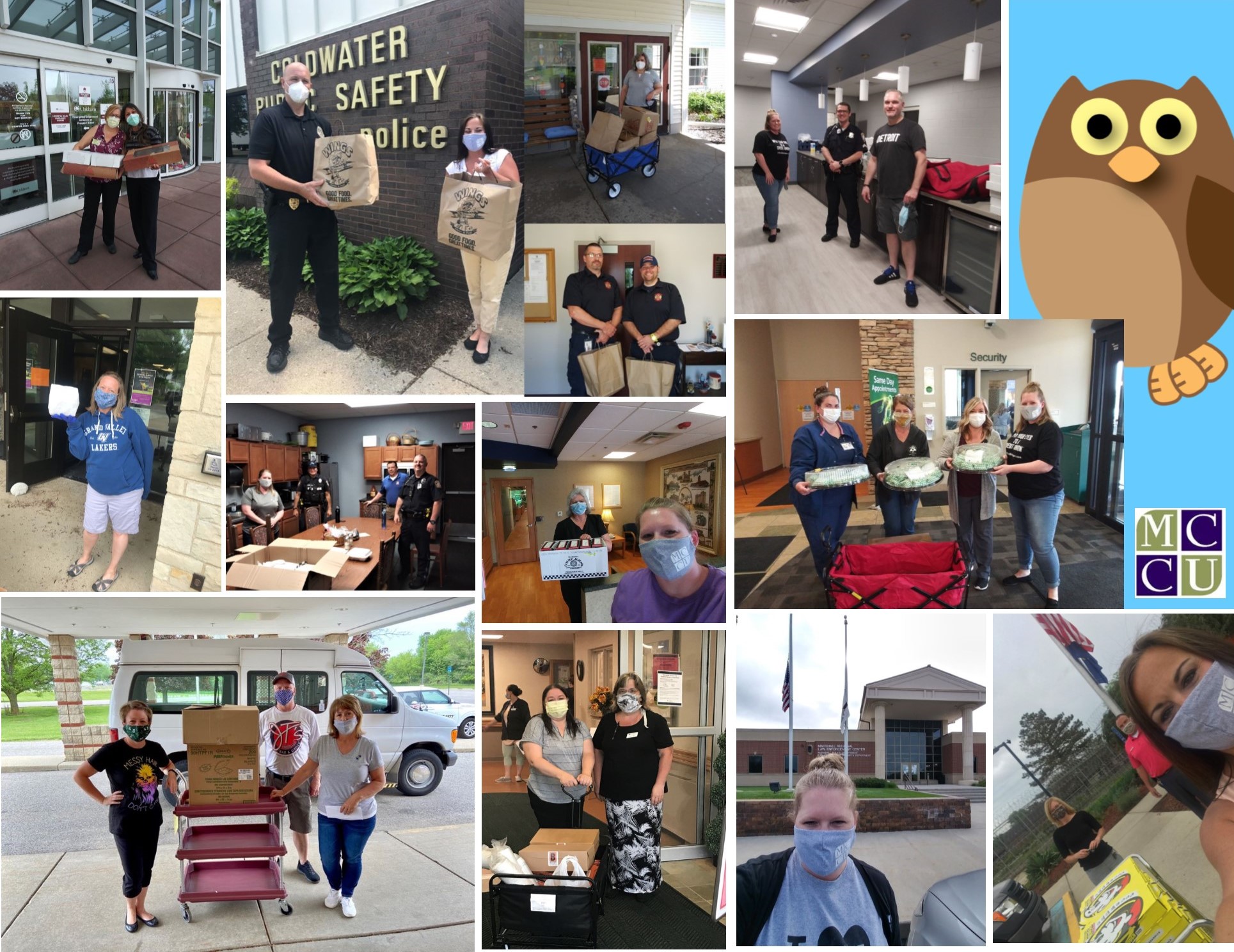 During the last two weeks of May, Marshall Community Credit Union (MCCU) worked with 11 local restaurants to feed more than 600 essential workers. This was all done with the help of a Community Crisis Support Grant from the Michigan Credit Union Foundation (MCUF).
"Credit unions are mission-driven to support the financial health of the families and communities that we serve, and many are stepping up even more during this unprecedented time," said MCCU Financial Education Coordinator Andrea Tucker. "We are just one of many that are doing what we can to show our thanks for not only those front-line workers, but also, showing our support for local businesses."
MCCU distributed food to essential workers in the areas around their branches, including Marshall, Battle Creek and Coldwater. In Marshall, the essential businesses that received food included Oaklawn Hospital, Marshall Regional Law Enforcement Center, Maplewood of Marshall, Marshall Fire Department, Marshall Area Fire Fighters Ambulance Authority and Marshall Public Schools.
In Battle Creek, the Battle Creek Police Department, Bronson Battle Creek, Bronson Urgent Care and Emmett Township Public Safety all received meal deliveries.
And finally, in Coldwater; Lakeland Correctional Facility, Maple Lawn Medical Care Facility, The Laurel's of Coldwater and Coldwater Public Safety benefited from MCCU's generosity.
"We'd like to thank each and everyone of the restaurants that also helped us with our initiative. We really couldn't have done it without them," said Tucker.
Food was purchased from the following local business: Cornwell's Turkeyville, Louie's Bakery, Broadway Grille, Pastrami Joe's, Cavoni's Pizza & Grinders, Jimmy Johns, R&R Grill, Hungry Howies, JT's Billiard Bar and Grill, Biggby Coffee and Wings Etc.
To find out more about MCUF Community Crisis Support Grants, visit here.
Go to main navigation