In Brief, Feb. 22
DMCU Welcomes Young Workers in Grow Detroit Young Talent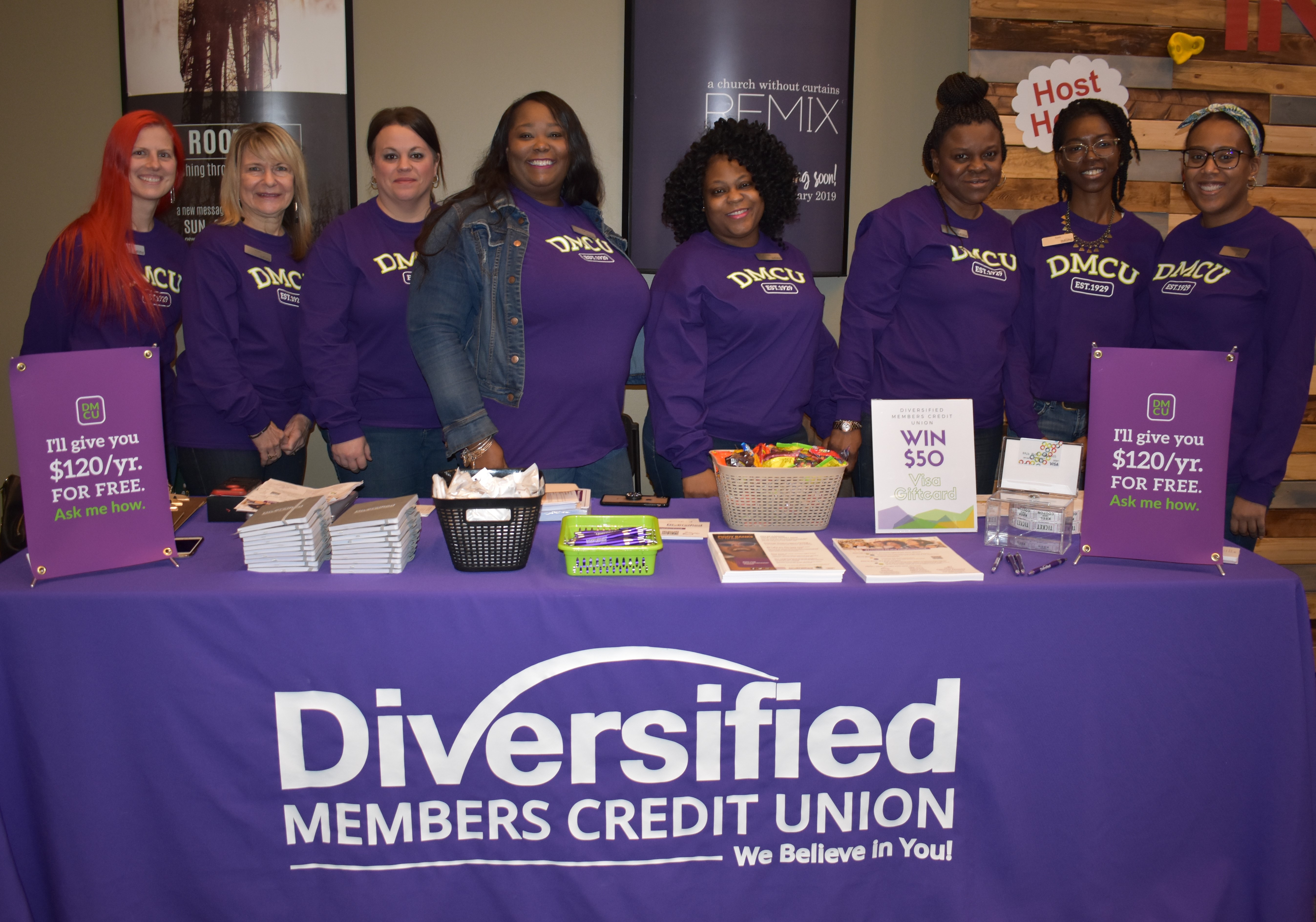 Diversified Members Credit Union team members were out in full force at Grace Community Church in Detroit Feb. 20 talking to participants of Grow Detroit Young Talent about the benefits of choosing DMCU as their financial institution. GDYT is a summer internship program that will employ thousands of local young people this summer. The interns will have the option to open their very own accounts and take control over their finances through a pilot program, and DMCU was selected as one of the participating credit unions. We are happy to have these enthusiastic, young interns join the DMCU neighborhood and look forward to helping them reach all their financial goals during the summer months and beyond.

Credit Union Collection Consortium's Annual Collector Training School

The Credit Union Collection Consortium is proud to announce its annual Collector Training School to be held May 7, 2019 at the beautiful Michigan State University Management Education Center, located at 811 W. Square Lake Road in Troy.

Renowned national speaker Steve Kreitlow of Credit Union Recovery will teach a one-day course on optimizing your credit union's collection activities. For more information, click here.

MCUL & Affiliates 2019 Spring Leadership Development Conference

Credit union volunteers should be prepared to discuss the MCUL & Affiliates 2019 Spring Leadership Development Conference http://www.cvent.com/d/8bqbq6?RefID=19SLDC_Mon at their next board meetings and make plans to attend. Hotel rooms are being held at a negotiated rate until April 3 for the event which takes place April 26-28 at the Soaring Eagle Casino & Resort in Mount Pleasant.

MCUL & Affiliates Mortgage Loan Originator Workshop
Seating is becoming limited for the MCUL & Affiliates Mortgage Loan Originator http://www.cvent.com/d/lbqyjz?RefID=19MLO_Mon workshop, being held March 12 at LAFCU in Lansing. Those interested in attending are encouraged to register soon. The event provides a comprehensive overview of the mortgage lending process and will walk through how to originate a mortgage loan compliant with Federal law in just four easy steps: application, underwriting, closing and servicing. Registration is $299 per person.
TBACU Retains Five-Star Rating Since 1999
TBA Credit Union (TBACU) has once again received a five-star rating from Bauer Financial. TBACU has been a 5-star rated credit union since 1999 thanks to the dedication of its board of directors and the support of its team members.
"We were absolutely thrilled to hear the news," said TBA Credit Union CEO Karen Browne. "We are honored to be amongst the other recipients, both locally and nationally."
Bauer Financial, Inc. has been analyzing and reporting on the financial condition of the nation's banking industry since 1983. They are a source for unbiased, independent bank and credit union star-ratings. TBA Credit Union strives to continue this 5-star streak by providing excellent service and savings to our valued members.
Go to main navigation