In Brief, Jan. 18
Detroit Area Students Come Together to Combat World Hunger
Over the past decade, Northville, Detroit and Hamtramck students have partnered to pack more than 830,000 meals for hungry children around the world through the Community Financial Credit Union-sponsored program Kids Against Hunger.
Kids Against Hunger is an international, volunteer-driven organization dedicated to providing food to malnourished and starving children throughout the world, including right here in Metro Detroit. The organization partners with local schools, churches and other community groups to organize food packing events.
Through Kids Against Hunger, Northville, Detroit and Hamtramck students learn that hunger is a world problem and that we all have a responsibility to contribute to its solution. Building relationships between students and their community helps children understand that working together for a common purpose is an important way to make a difference. Ultimately, these children experience the joy of hands-on giving – a lesson we believe will influence a lifetime of thinking and behavior. In addition, building relationships between the city and suburbs helps children from both communities understand their similarities and celebrate their differences.
MCUL's 2019 Mortgage Loan Originator Workshop
New mortgage loan originators, as well as those looking to satisfy their periodic training requirement under Regulation Z, should register for the MCUL & Affiliates 2019 Mortgage Loan Originator Workshop, being offered March 12 at LAFCU in Lansing. Federal laws and regulations discussed include: Regulations B, C, V, X and Z, as well as the SAFE Act, E-Sign Act, Homeowner's Protection Act, Fair Housing Act, Servicemember's Civil Relief Act and NCUA Part 760. Registration is $299 per person.
Credit Union ONE Collects for Forgotten Harvest and Toys for Tots
Members and employees from Credit Union ONE donated generously to the annual Toys for Tots and Forgotten Harvest Holiday collection program. Collection boxes were set out as of Thanksgiving in all branch offices of the Credit Union, and no time was wasted in filling them with food and toys. 2018 was once again a very generous and giving year, similar to many over the last 15 years. More than 1,200 pounds of food was collected for Forgotten Harvest, and a large step van was filled from front to back for the Toys For Tots program.

"Each year the donations seem to be larger and larger, and our members and employees really participate to make this very successful", said John Kozich Vice President of Community Relations of Credit Union ONE. This truly supports our organizational values and some of the work we do in the local community."

NAFCU Delivers Thanks to Local Law Enforcement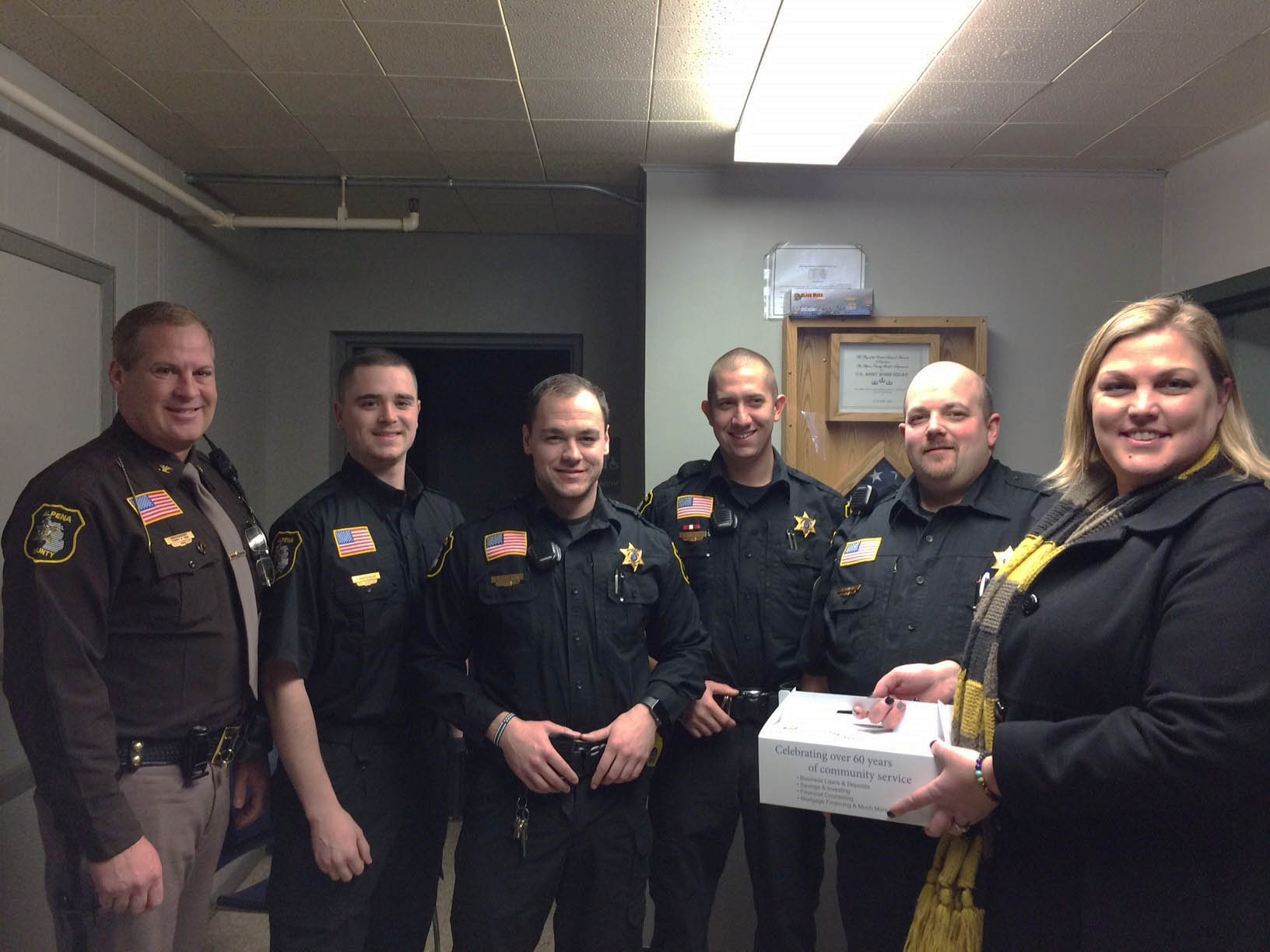 In honor of National Law Enforcement Day, Northland Area Federal Credit Union leaders visited local Law Enforcement agencies to thank them in person and deliver some lunches and treats. "It's nice to visit the officers and deputies in person to have a conversation in which we can show, in a little way, our appreciation for what they risk every day." Alpena Lending Center Assistant Branch Manager Carrie Burr said. Northland stopped at various law enforcement agencies in different communities "Every day should be law enforcement appreciation day, but it is great when we can take a little time and thank them personally," said Pete Dzuris, NAFCU CEO. Northland thanked various law enforcement agencies in different communities.
Financial Plus Credit Union Opening New Branch in Davison in 2019
Financial Plus Credit Union recently announced they will be building a new full-service branch located at 8075 Lapeer Road in Davison. The 3,800 square foot branch will be equipped with 3 drive-thru lanes and an exterior drive-thru ATM. The Credit Union will be breaking ground this spring and anticipates the branch opening in October 2019.
The branch will serve thousands of existing members who reside in the area and will provide them with enhanced convenience and access to services. The Credit Union will be providing future details regarding their groundbreaking ceremony, VIP member and media reception, as well as grand opening plans to be held during the fourth quarter of 2019, weather permitting.
"On behalf of the Financial Plus Credit Union Board, President/CEO, Executive Management team and employees, we are pleased to be making this exciting announcement. We look forward to deepening our presence within the Davison community, enhancing our existing members' access to their services while increasing their convenience. We welcome new members as well and qualifying for membership is very easy. We look forward to welcoming existing members to our newest branch and meeting new faces as well," remarked Olga Long, Senior Vice President of Financial Plus Credit Union.
Go to main navigation