MCCU Staff Volunteers at Kids N' Stuff Fundraising Auction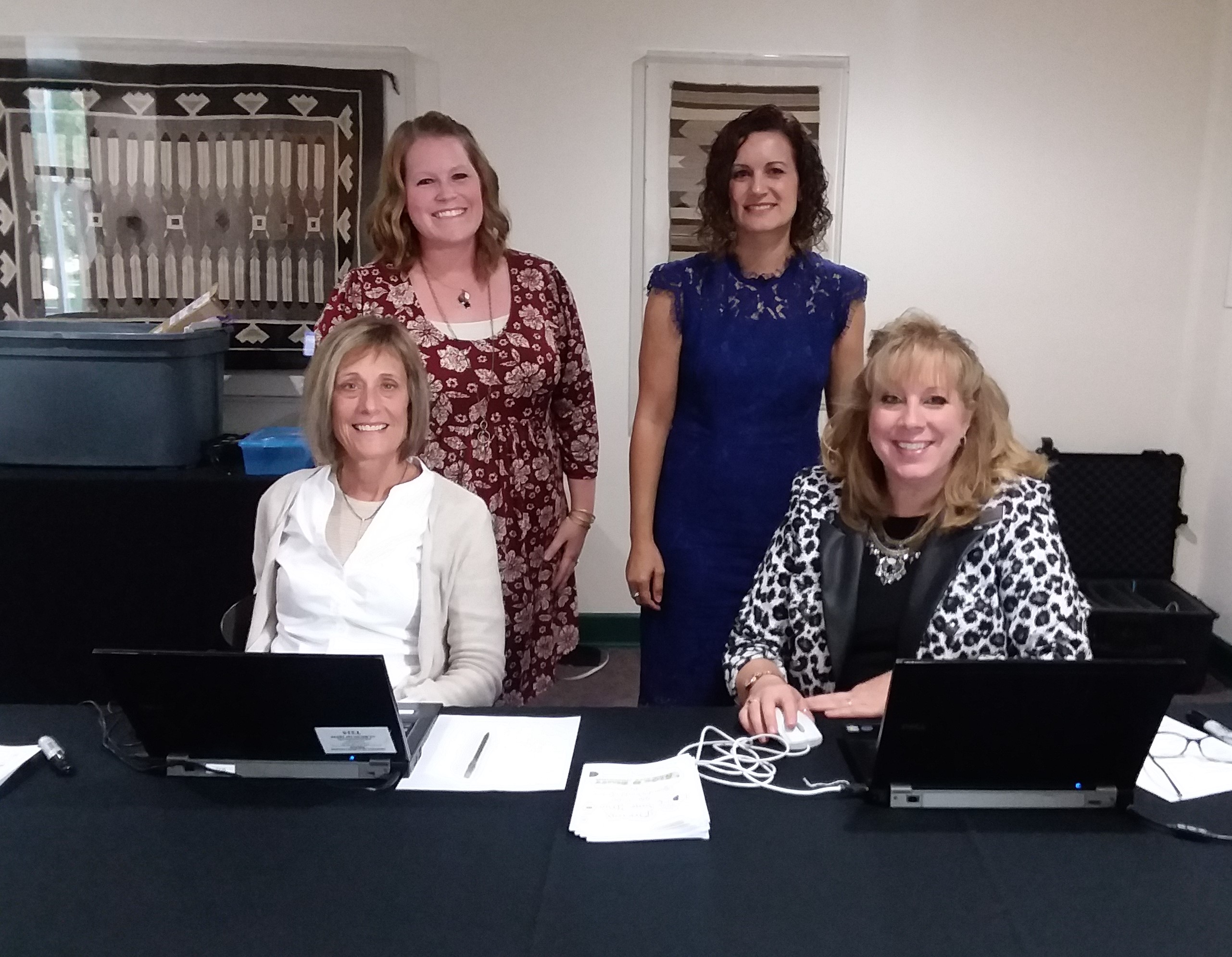 Marshall Community Credit Union (MCCU) staff recently volunteered to run the check-in/out table at the annual Kids N' Stuff Fundraising Auction.
MCCU Loan Serving Supervisor Sarah Troutner, Consumer Loan Officer Teri Kortz, Marketing Representative Becky Hewitt and Financial Education Coordinator Andrea Tucker attended the Oct. 13 event at Baldwin Hall at Albion College.
The auction is a way for the children's museum of Albion to raise needed funds to bring in new exhibits and keep current exhibits up to date.
A highlight of the event, which includes both a silent and live auction, is the Jeopar-need round. During Jeopardy-style auction, bidders bid on specific amounts that will pay for things like new dress-up clothing and water table supplies, but also toilet paper and paper towels. The 2018 event raised over $25,000.
Go to main navigation