Congressman Bergman Visits Northland Area's Future Headquarters Site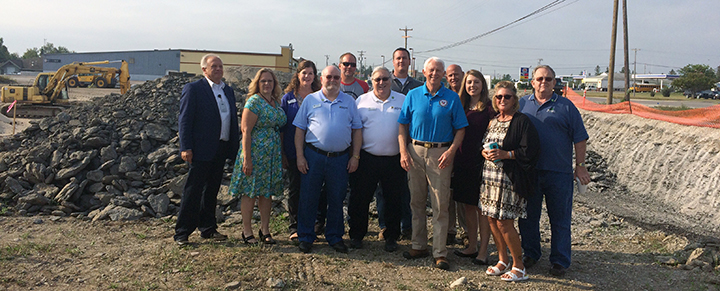 On July 15, U.S. Congressman Jack Bergman visited the future headquarters site of Northland Area Federal Credit Union to view the build's progress and speak with local small business owners.
With excavators actively working and trucks hauling dirt in the background, Northland Area board members and staff gathered to hear the current state of the local economy and ask questions about business growth.
Bergman, a small business advocate, stated that small business owners are the main creators of jobs in Michigan's northern towns and villages. The congressman and his office are also a strong supporter of credit unions and what they do to support their communities.
Bergman concluded the meeting by updating those in attendance about what he and his office are doing at the local and federal level to help create an environment where small businesses can thrive and expand. He stated that, as a "freshman" in Congress, he has been able to advocate for Michigan business owners on the importance of legislation that results in an environment that cultivates business growth.
Northland Area board members and employees thanked the congressman for his continued support to roll back some of the aggressive regulation that has hindered growth in local economies.
Upon completion of the Alpena project, Northland Area plans to continue investing in the Oscoda community with a new full-service branch office. As it has for many years, Northland Area will continue to provide lobby, ATM and drive-thru services, as well as consumer banking, mortgage services and small-business solutions.
Go to main navigation