Credit Unions Pay Tribute on Veterans Day
TLC Community Credit Union Joined WLEN for Thank A Vet Fundraiser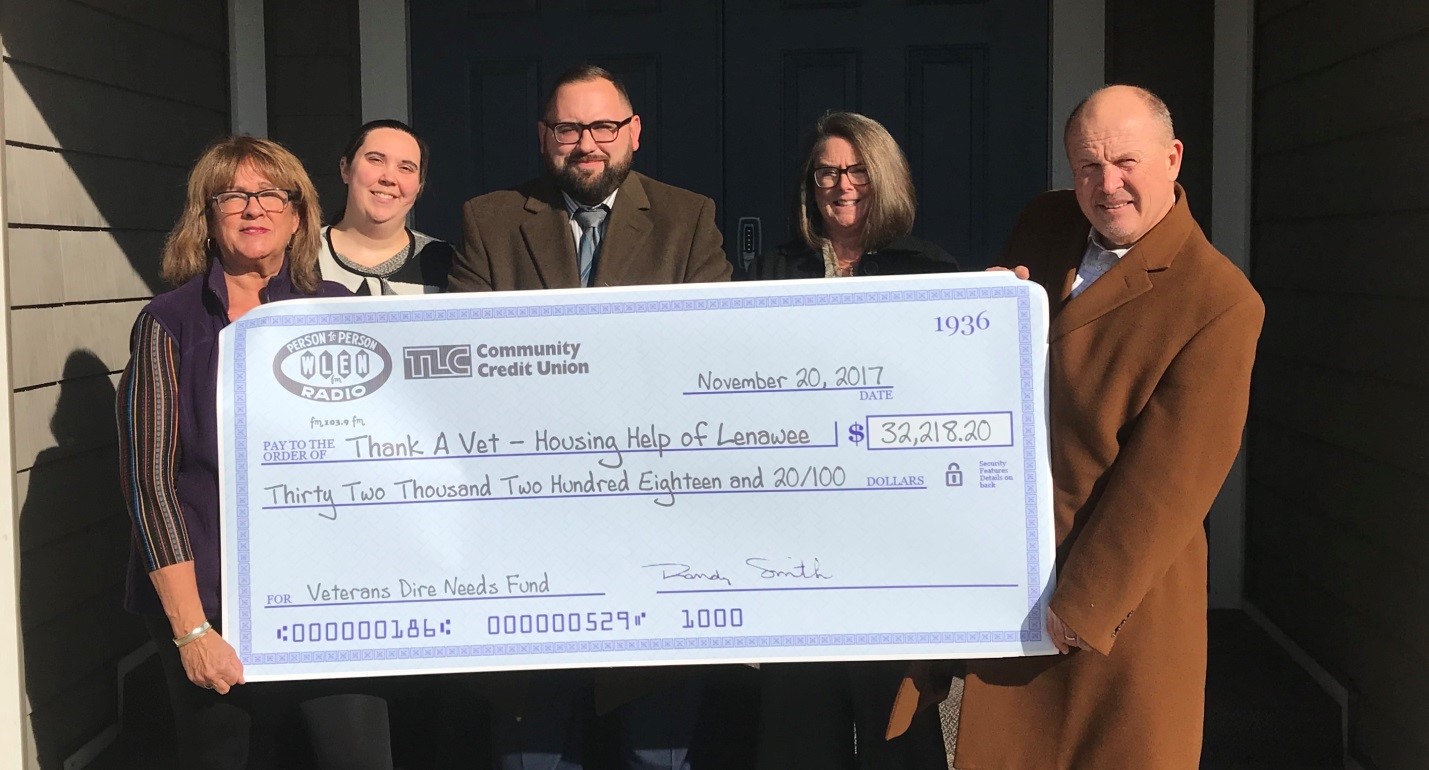 On Nov. 10, WLEN Radio hosted the 12th annual Thank A Vet Day. In celebration of Veterans Day, this event raises funds and awareness for homeless and other veterans in need in Lenawee County. More than $32,000 was raised in 12 hours for the "Veterans Dire Needs Fund," distributed through Housing Help of Lenawee. WLEN staff, local veterans' organizations and area business people stood curbside and collected funds to support local veterans.
These funds are distributed throughout the year to local veterans for assistance with rent, mortgage payments to avoid foreclosure, utility bills, rental facilities to store possessions when they are displaced, transportation stipends and for things as simple as a pair of boots to secure employment. Again this year, TLC Community Credit Union joined WLEN with a matching funds program, matching donations to the Happy Hundred Club by 50 percent, which raised an additional $8,000 from TLC. To date, more than $150,000 has been raised in this event for local veterans in Lenawee County.

Northland Serves Lunch to 350 Veterans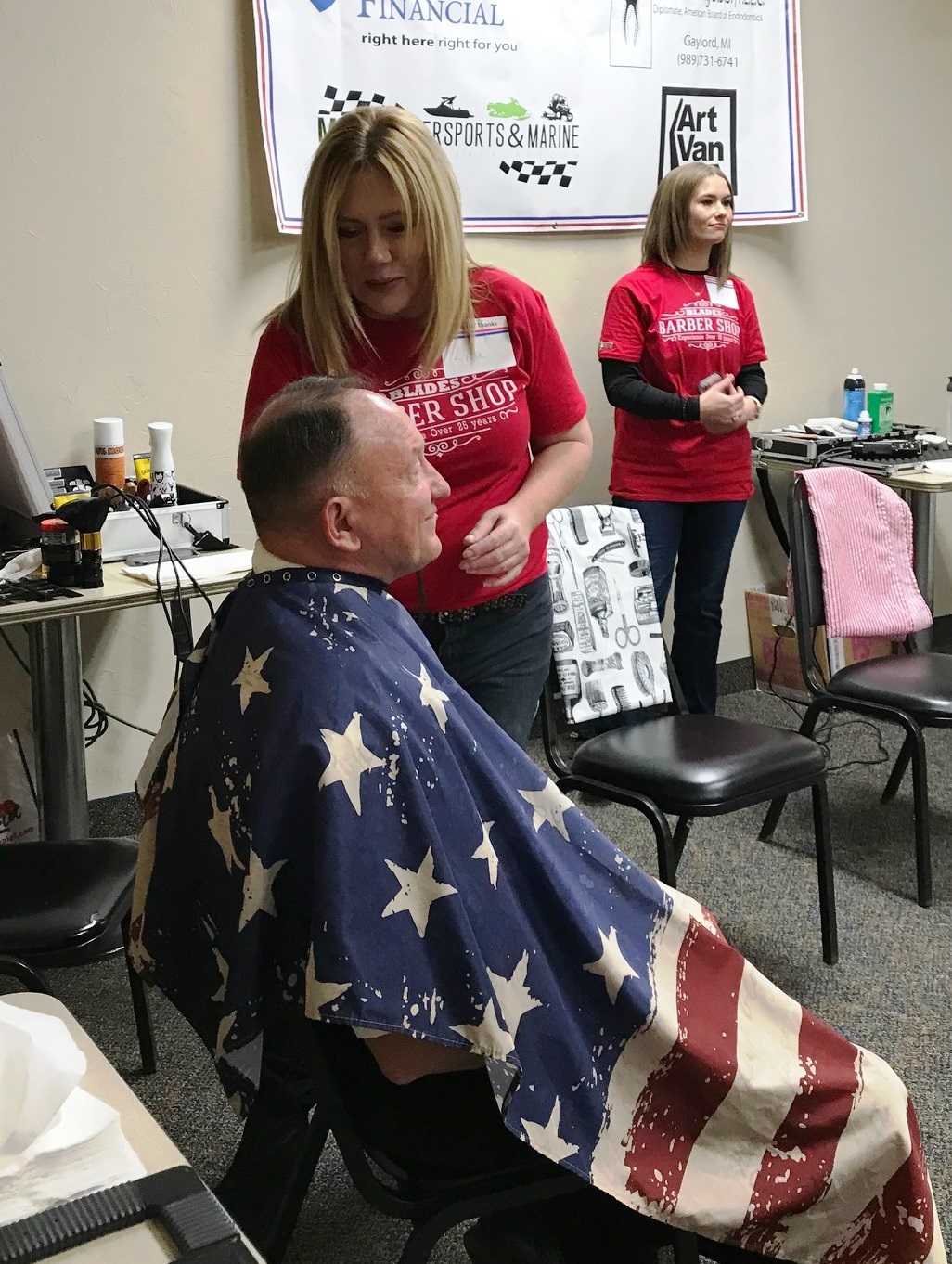 Northland Area Federal Credit Union capped their 60th-anniversary celebration by serving lunch to 350 military veterans in northeastern Michigan. As part of the Message of Thanks Committee, Northland Area joined the officers of the Ralph Holewinski VFW Post 1518 to host the second annual Message of Thanks Veterans Recognition Luncheon, Nov. 10, at the Gaylord Eagles Club.

The luncheon included fellowship, guest speakers and recognition for the military veterans from each branch of the United States Armed Forces. The honored guests enjoyed lunch, music, raffles, a photo booth, haircuts, a rifle squad honors and VFW honor guard to salute our nation's fallen heroes.

Michigan's 1st Congressional District Representative, Jack Bergman, was a special guest speaker. Bergman previously served as a U.S. Marine Corps Lieutenant General and is committed to supporting policies that ensure Michigan's credit unions can continue to provide high-quality, low-cost financial services to their members. He challenged the veterans and others who attended to "get out there" and continue to serve in their communities.

Northland Area was founded in 1957 on Wurtsmith Air Force Base to serve the service men and women and their families who lived and worked on the base in Oscoda.

"We are proud of our military heritage, and we owe our American Veteran men and women a deep debt of gratitude for their patriotism, for their service and their sacrifice," said Northland Area CEO Pete Dzuris.

FreeStar Financial Credit Union Honors Veterans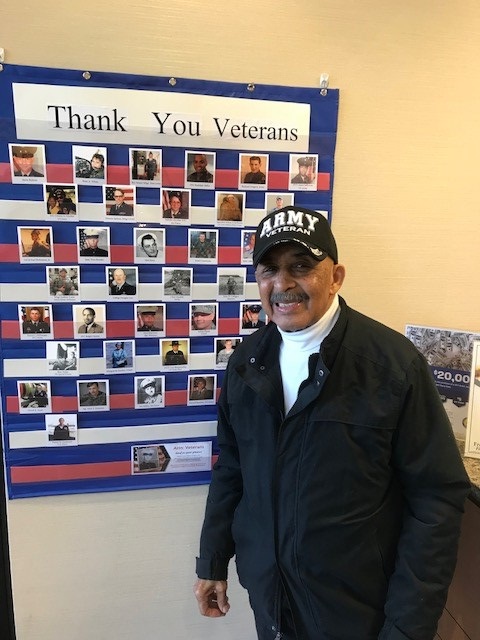 FreeStar Financial Credit Union, established in 1957 at Selfridge Air National Guard Base, is recognizing veterans all month at its four branches by posting photos members submitted of themselves or their loved ones who have served in the armed forces. Stories of heroism and survival have poured in with the photos, which will remain on display through Nov. 30. To date, 40 veteran photos are displayed.

"At FreeStar Financial, our military roots cause us to remember those who serve throughout the year and not just on Veterans Day," said Drema Isaac, president and CEO. "We regularly take pride in the heroism of those who protect our freedoms and we are grateful for their victories. The federal observance of Veterans Day allows a more formal opportunity to preserve the historical significance of these events. Having a special day set aside helps to focus our attention on the importance of their service. We appreciate their service and are proud to be able to serve them for their financial needs."
As a token of appreciation, FreeStar Financial offered all veterans 1 percent APR off a personal loan throughout November so members can consolidate debt, get a head start on holiday shopping or use for any purpose.
Go to main navigation