In Brief...
My Personal CU Sponsors Winning Little League Team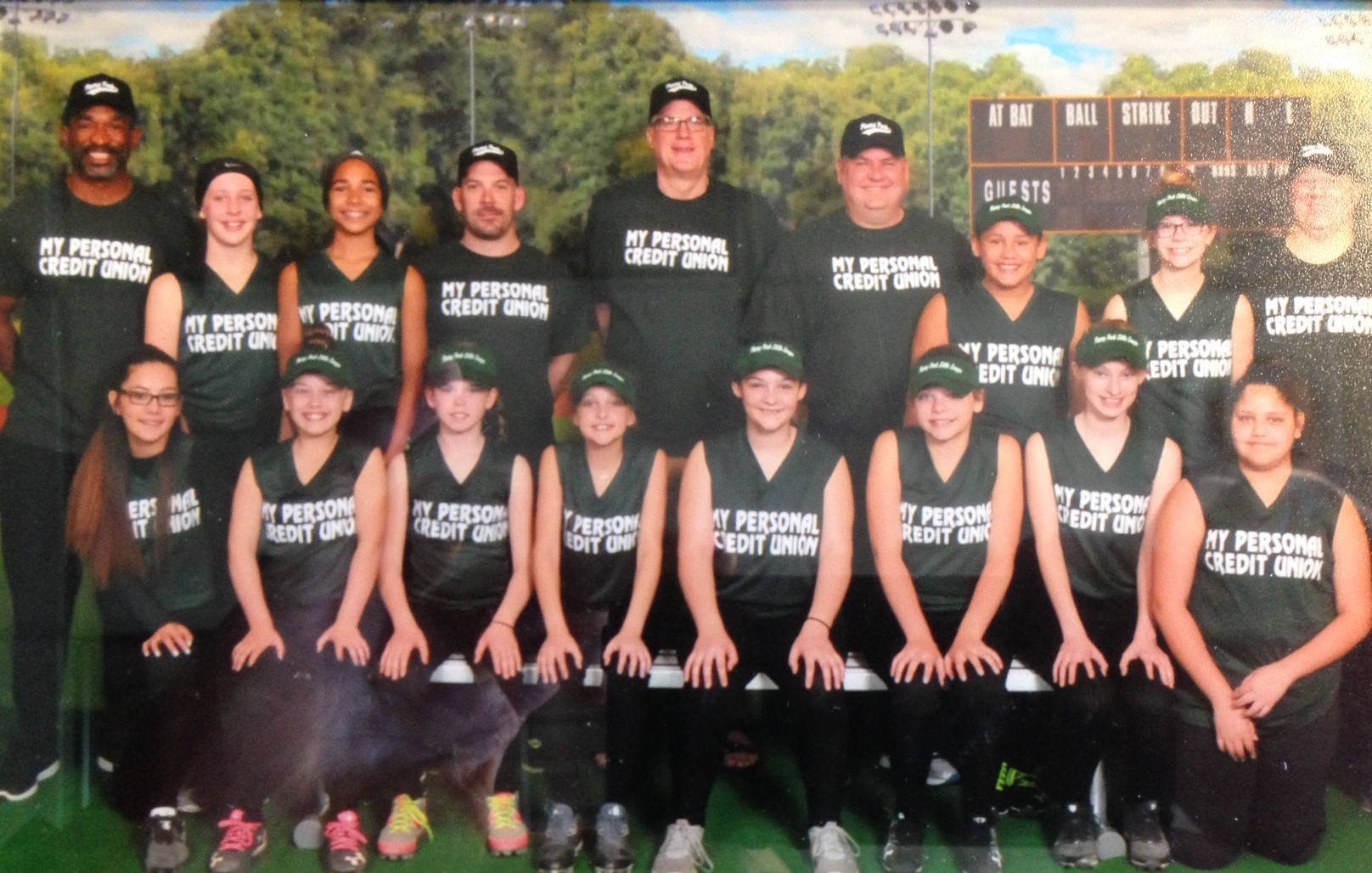 Congratulations to the My Personal Credit Union (MPCU) Pinery Park Little League, District 9 Division A, Girls Major Softball 2017 Champions! They won the area-wide team tournament finale 3-2 by stealing home!
Pictured right are MPCU CEO Daniel Baines, coach Kevin Kline and Sydney Slocum (the teams 2nd baseman). The team wanted to make sure they stopped by the nearby MPCU Wyoming Branch to thank MPCU for sponsoring their team and to share their fantastic season with them. They only lost two games all season. MPCU sponsors a number of area little league teams that play in the communities surrounding its five branches in the Greater Grand Rapids area.

Over $8,600 Raised for Charity through Golf Outing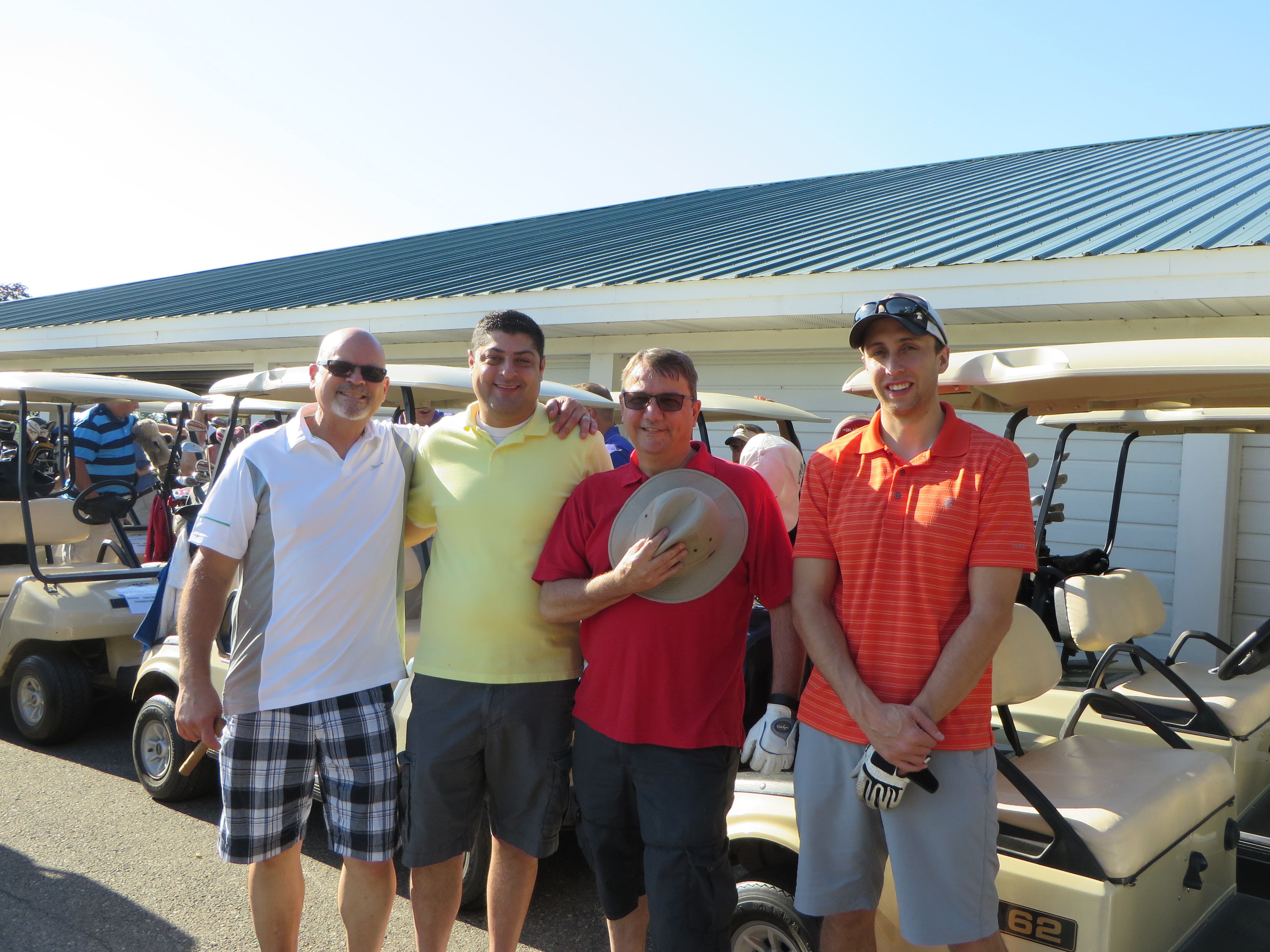 OUR Credit Union's 5th Annual Charitable Golf Outing was their most successful yet. Cracklewood Golf Course hosted the credit union's 26 teams and golfers, staff and sponsors all contributed to helping raise more than $8,600 for local area charities. A special acknowledgment goes out to the Gold Sponsor, ABC Supply and Silver Sponsor, D&B Auto Sales.
Many gift baskets were created and donated by credit union staff and sponsors to be raffled off at the event.
Staff member and golf outing co-captain, Stephani Clancy had a huge hand in the success of the golf outing. She said, "This outing was the most successful yet. We had a beautiful day and lots of fun all benefiting some great charities!"
The credit union is thankful to all who came out to support the OUR Credit Union Charitable Foundation 501c3. Since establishing the 501c3, OUR Credit Union staff has chosen worthy causes in their communities to receive the golf outing donations. This year's donations support: Gilda's Club of Metro Detroit, Turning Point Macomb, Troy Community Coalition and Gleaners Community Food Bank.

Honor CU Foundation Supports Purchase of CPR Kits in Upper Peninsula Schools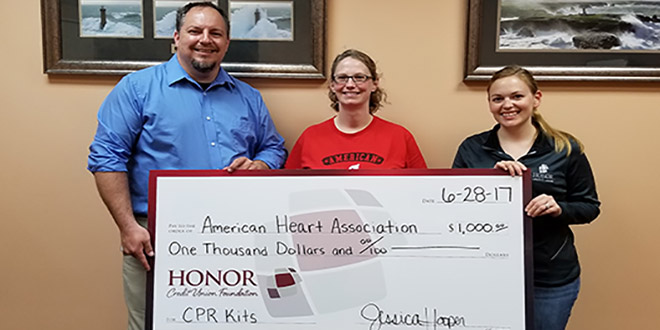 The Honor Credit Union Foundation presented the American Heart Association a $1,000 donation to support the purchase of CPR kits in Negaunee, Marquette and Gwinn area schools in Michigan's Upper Peninsula.
According to the American Heart Association, Michigan will become the 35th state to require CPR training in order for students to graduate from high school effective the 2017-2018 school year. The American Heart Association has a project to place CPR kits in area schools to assist students in their CPR training and reached out to the Honor Credit Union Foundation for support.
"CPR training is something that you don't ever want to have to utilize, but being prepared and educated could make the difference in someone's life, very literally," commented Jamie Gollakner, Honor's Negaunee Branch Manager. "Helping students learn the importance of CPR training makes for a safer community."
Go to main navigation