The CFPB is Talking, Be Sure to Listen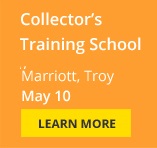 The MCUL & Affiliates, in cooperation with the Collection Consortium, will host the 2016 Collector's Training School at the Troy Marriott on May 10. John H. Bedard, Jr., a nationally recognized attorney and speaker who travels the country training collectors, will facilitate the session focusing on the Consumer Financial Protection Bureau and actions it takes in regulating the collections process.
Bedard will review existing CFPB rules and explain the intricacies of the Electronic Funds Transfer Act and how to properly process recurring payments. He will also cover key elements of a collections compliance management system through the eyes of the CFPB. Registration is $169 per person.
Go to main navigation