Indirect Lending Litigation and Regs Featured in February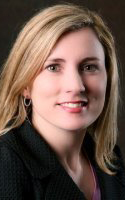 Corkery
Attorney Patty Corkery from Holzman Corkery Law will be on hand at the MCUL & Affiliates 2015 Lending and Marketing Conference to discuss, "Indirect Lending Litigation and Regulatory Issues."

In addition to discussing litigation against dealerships for fraud and breach of dealer agreements, Corkery will focus on the CFPB's crackdown on indirect lending practices that have been found to violate the Equal Credit Opportunity Act (Reg B). An "autopsy" will be shared of legal action taken against a large bank found to have violated Reg B when allowing dealerships to mark up interest rates. The finding that the dealer markups negatively impacted minorities, resulted in huge fines, making the case a warning sign for credit unions participating in indirect lending.

The popular Lending and Marketing Conference offers an agenda full of valuable training and insights, and allows attendees to sit in on session from either the lending or marketing line-up of topics.

Go to main navigation