$mart Money Michigan Kids Read Fueled by MCUF and Michigan Credit Unions
This April,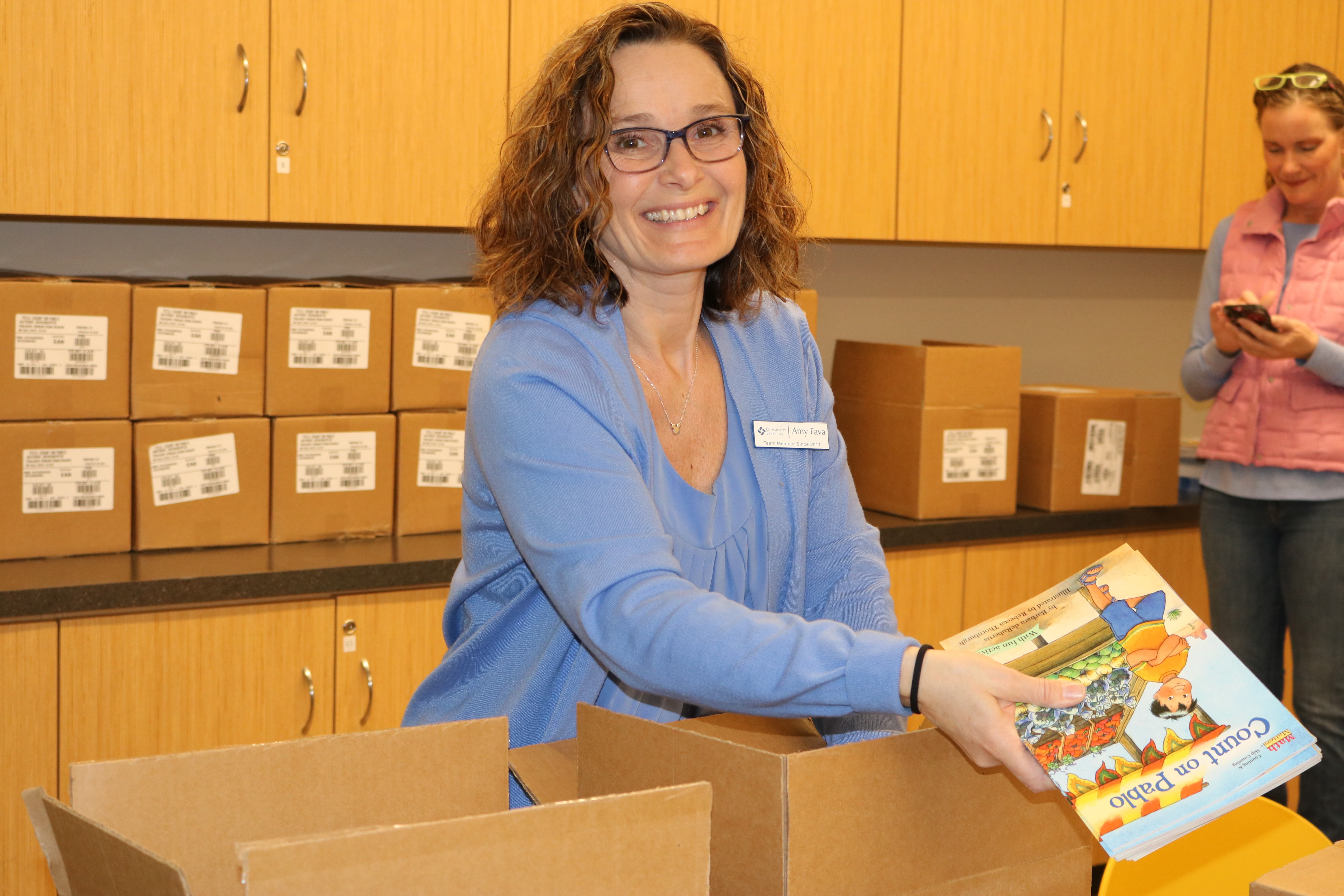 Money Kids Read events will take place all across the state at public libraries in partnership with Michigan credit unions, Michigan libraries and the Michigan Financial Wellness Network.
8,000 Michigan families will receive a free copy of the children's book, Count on Pablo, at story time and craft events at more than 100 libraries across the state during National Financial Literacy Month.
The books are funded by the Michigan Credit Union Foundation (MCUF) and most of the library events feature local credit union partnership and participation for supplemental financial education resources, crafts and goodies.
Thanks go out to a team of financial educators from Community Financial Credit Union who volunteered again this year at the Novi Public Library this week to sort, pack and distribute the books to participating libraries.
MCUF cooperatively empowers credit unions to increase financial wellbeing by supporting community enrichment, financial education and credit union development initiatives. The Foundation has sponsored this annual initiative on behalf of Michigan credit unions since 2014 to increase family access to financial education resources and events. MCUF sponsorship of this initiative increases credit union awareness with hundreds of libraries and 8,000 or more families annually. This program also provides opportunities for credit union community partnerships with libraries as most of the participating libraries are partnering with a local credit union for supplemental materials or crafts to go along with the free books provided by MCUF.
More information about the Foundation at MCUF.mcul.org.
This is an initiative of the Michigan Financial Wellness Network, dedicated to providing Michigan residents with non-solicitous information, education and resources, to become better stewards of their money. Partners come from all sectors, including credit unions, social service, business, government, education, not-for-profit, media and more. More information here.
Go to main navigation