MCCU Staff Supports United Way Campaign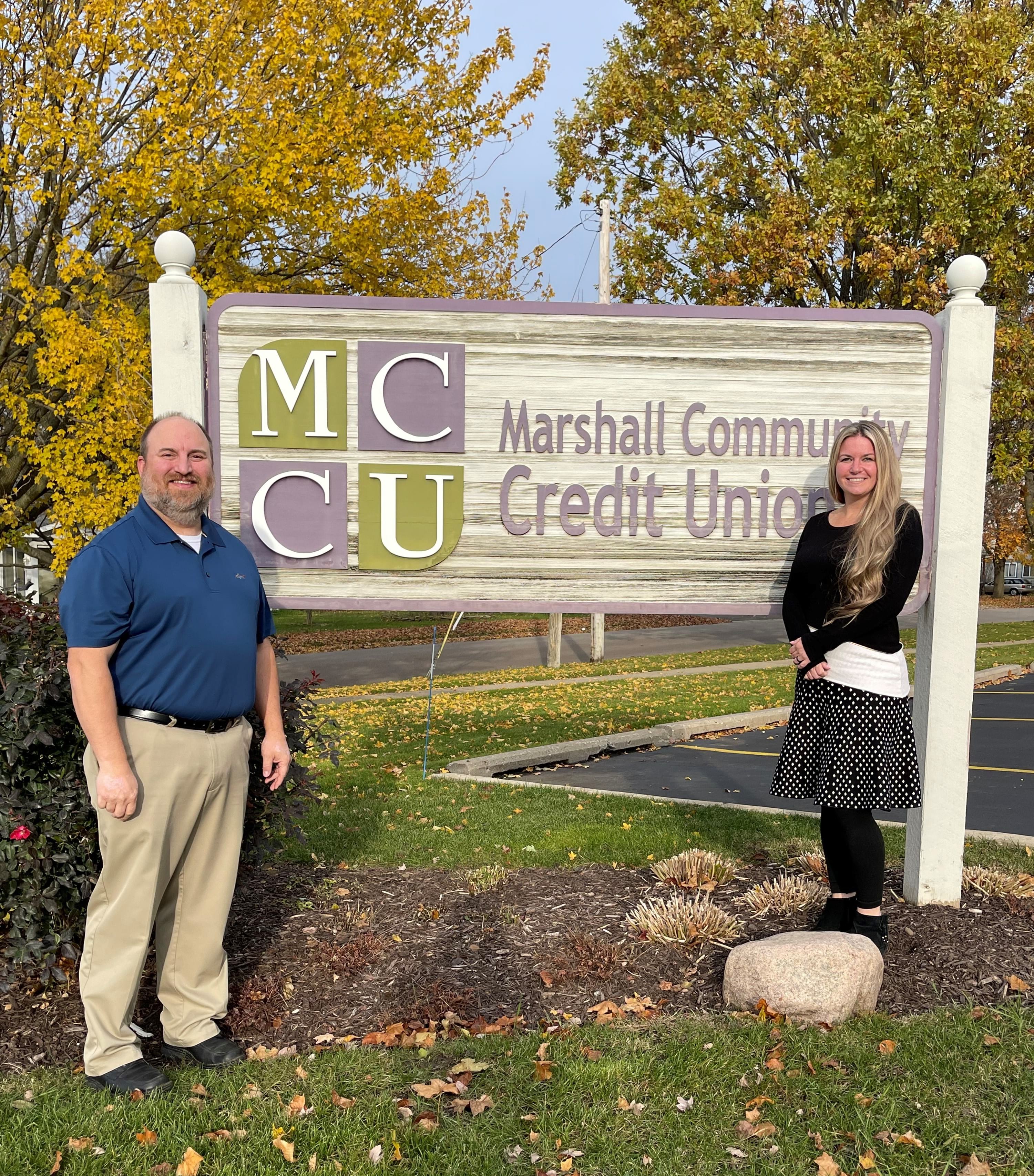 Marshall Community Credit Union (MCCU) staff members came together during the month of October to raise funds for a worthy cause, the United Way. Funds raised during the campaign help support three area United Way chapters: Marshall United Way, Branch County United Way and the United Way of Battle Creek and Kalamazoo.
"As the saying goes, 'People don't change people – relationships do,'" said MCCU Financial Education Coordinator and Marshall United Way Co-Chair Andrea Tucker. "It is not United Way that impacts every life it touches; it is the people that represent United Way, and the people in the programs and agencies that United Way supports. And as a local organization, we are proud to support this worthy cause," she continued.
MCCU staff members made donations totaling $3,770. And with a $250 corporate match, a total donation of $4,020 was received by Marshall United Way Board Chair Bill DeSmet.
"The money raised, by businesses such as Marshall Community Credit Union, stays in our community and goes to the agencies that need it most," said Marshall United Way Executive Director Cindy Lake. "We have an ambitious goal of raising $140,000 this year, and MCCU and their employees, have helped up get closer to reaching that goal."
Go to main navigation