Community Choice Credit Union Gives Big in October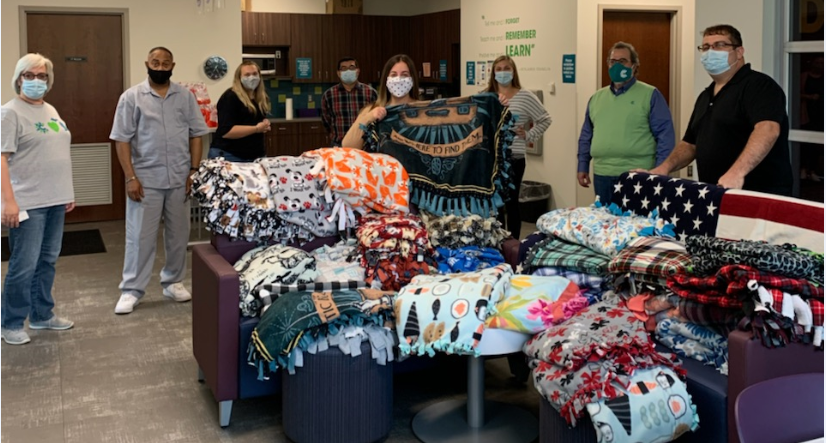 Last month, October, was Community Choice Credit Union's annual Give Big Month. Over the 31-day initiative, more than 350 team members will focus on getting involved at local food banks, park and yard clean-ups, tutoring children, practicing random acts of kindness and much more.
The Give Big program continues to evolve, growing from a single weekend to an entire month, yet the focus remains on helping others. New this year, team members had the opportunity to identify unique opportunities that appeal to their interests and to get involved with virtual volunteer events.
"We are committed to supporting our communities in any way, shape, or form," said Jeremy Cybulski, community engagement manager at Community Choice. "Give Big month is something we look forward to every year. We help so many charities, and we bond as a team."
"We're also finding new ways to help people, which is the most important thing," continued Cybulski. "Virtual opportunities were something we hadn't considered before. They're proving to be another way we can support people and organizations who would benefit from extra support. It's also been a great way to leverage the skillset of many of our team members."
In addition to helping organizations outside of the credit union, Community Choice launched "Community U," designed to offer educational support and resources to its members and the community.
During Give Big Month, the credit union provided free career resources and skill development opportunities, such as professional headshots and resume review. They also facilitated mock interviews and offered best practices for social media and following up with potential employers.
Community Choice and its team members always look for an opportunity to help others. This year alone, the credit union has launched a call campaign to check on their senior members, paid off more than $43,000 in negative student lunch accounts and continued their tradition of awarding $100,000 in scholarships to students each year.
Go to main navigation