First Annual "Let's Make Miracles" Radiothon Raises $95K for Hurley Children's Hospital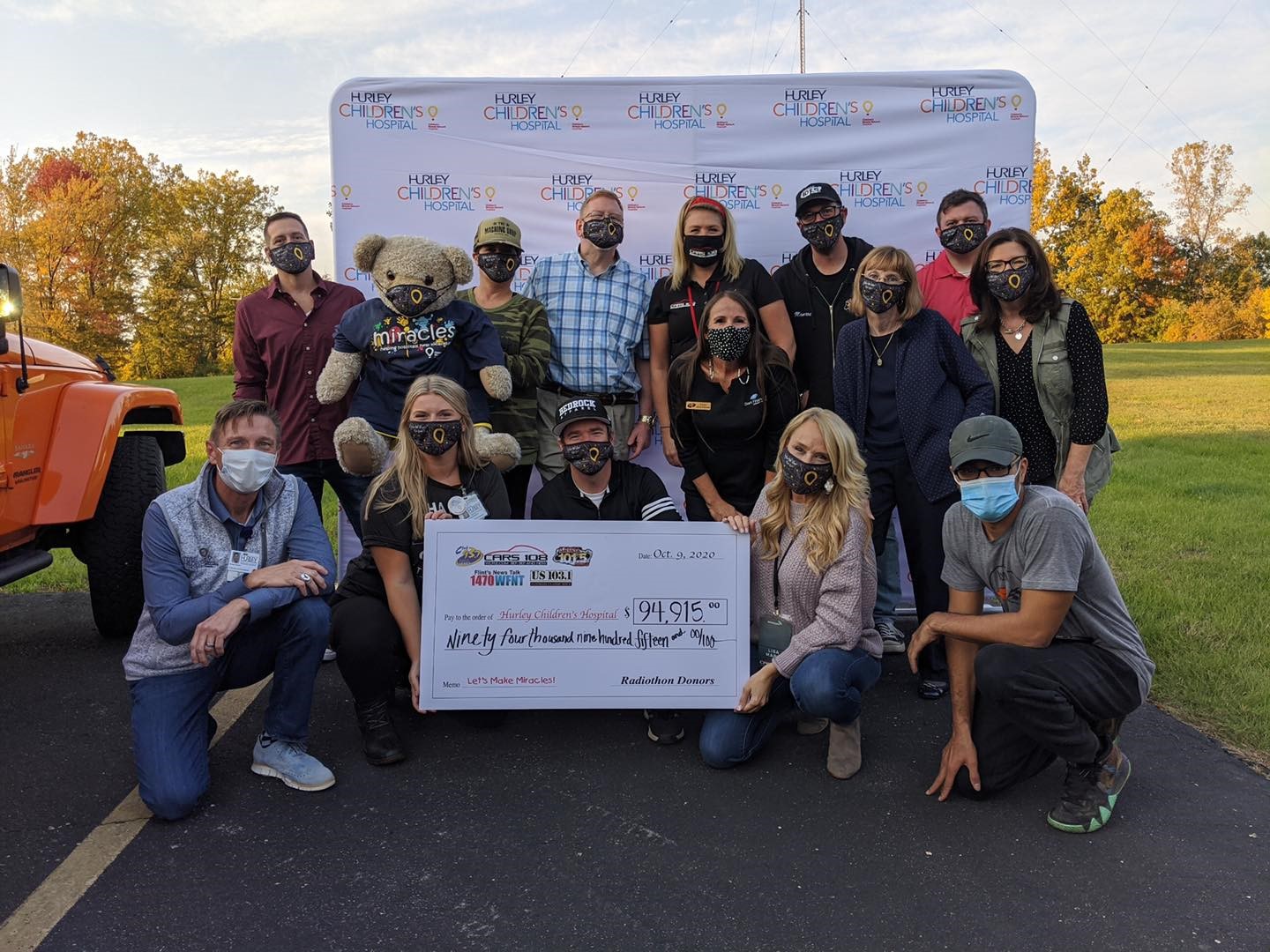 Hurley Children's Hospital, a Children's Miracle Network (CMN) Hospital, announced its first annual "Let's Make Miracles" Radiothon raised a total of $94,915.
The hospital partnered with CARS 108, Club 93.7, Banana 101.5, US 103.1 and 1470 WFNT for the two-day event. Due to COVID-19, the Radiothon was broadcast directly from the studios of Townsquare Media in Burton on Oct. 8 and 9 rather than from Hurley Children's Hospital.
"Dort Financial Credit Union is thrilled to be the presenting sponsor of this amazing event. Townsquare Media listeners and community members who donated through the radiothon inspire us all. Kids are incredibly different in the treatment and care they need and providing that care wouldn't be possible without the support of our community," said Laura Nestor, director of marketing, Dort Financial.
Station talent shared stories with Mid-Michigan families about their experiences at Hurley Children's Hospital. Dort Financial had three employees that shared their stories about the excellent care they received at Hurley Children's Hospital and the lasting impact it made on their families' lives.
Proceeds from the Radiothon will fund valuable services and programs at the hospital.
"The amount of money donated is overwhelming!" said CMN Hospitals Director Linda Tracy-Stephens. "We would like to thank everyone from throughout Mid-Michigan," Brooklyn Sondgeroth, Assistant Director for CMN Programs added, "The money raised will help countless children and their families." Hurley Children's Hospital is one of only four CMN hospitals in Michigan and one of 170 across the United States and Canada.
Go to main navigation