TBA Credit Union Holds Item Drive for Women's Resource Center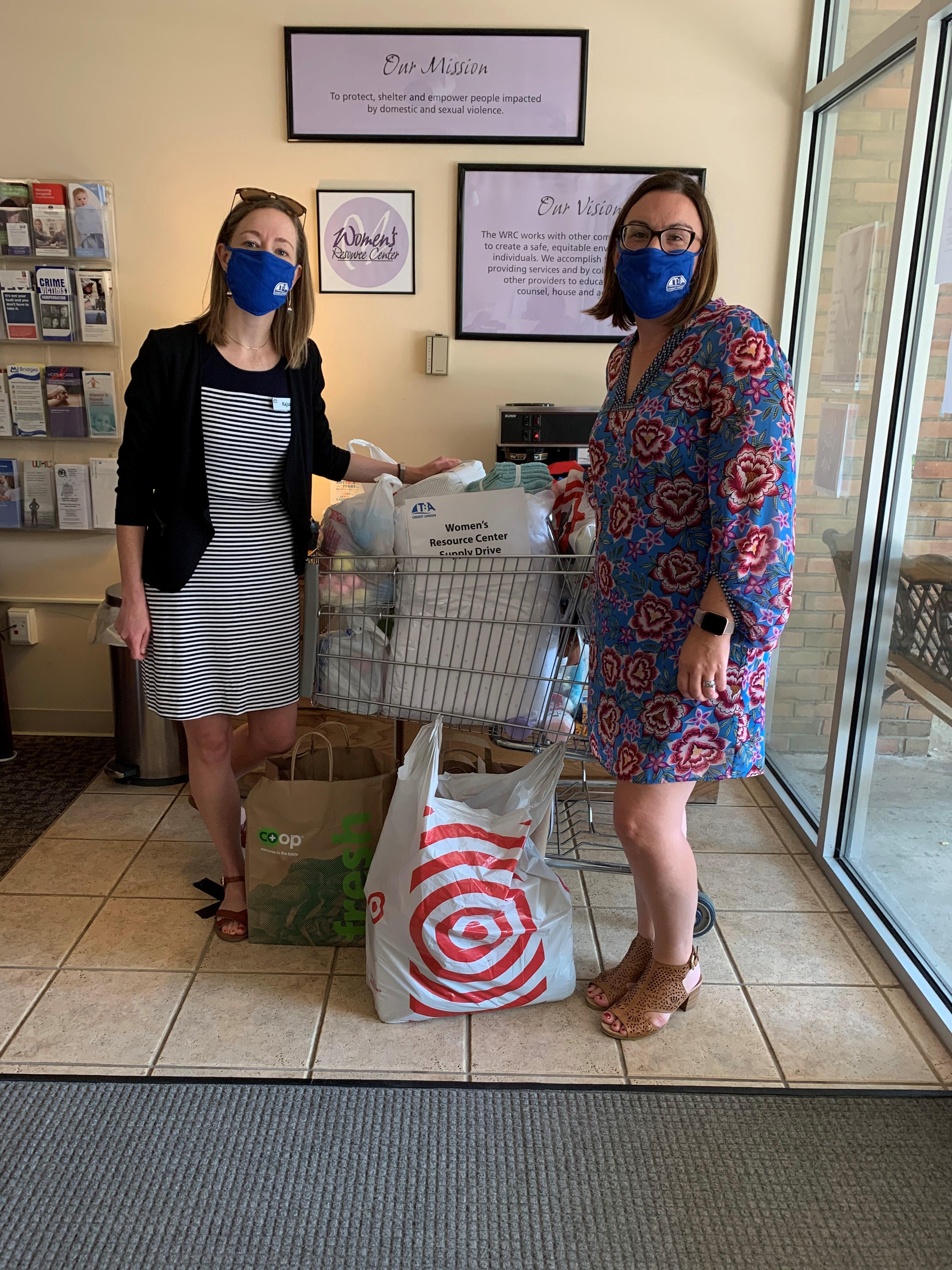 During these unprecedented times, TBA Credit Union (TBACU) continues to lend a helping hand to the community.
In July, the TBACU team held an Essential Item Drive for the Women's Resource Center (WRC). Through the combined efforts of members and staff at both branches, TBACU was able to donate items including food, linens, pillows, stuffed animals, children's books, baby items and hygiene products for transitioning families in need.
"The WRC is grateful to the team at TBA Credit Union for donating essential items needed for our emergency shelter," said Juliette Schultz, executive director for the Women's Resource Center in Traverse City. "Every year, the WRC provides safe shelter to over 170 women and children, and we are always in need of these supplies. This gift from TBA Credit Union will provide much needed comfort for our guests. Many thanks TBACU!"
Abby Smith, TBACU's human resources director said, "The team at TBA Credit Union truly enjoys serving our community through various projects each year. Being able to support the Women's Resource Center in their efforts was a pleasure."
To find out more about how TBACU serves its community, visit our website at tbacu.com.
Go to main navigation