CU Execs Talk Digital Divide with Tim Harrington at "Operation Reconnect" in Grand Rapids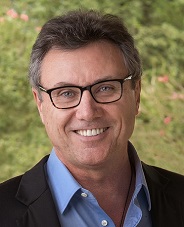 Michigan credit union leaders will be heading to the Amway Grand Plaza Hotel in downtown Grand Rapids on Aug. 18-19 to hear popular speaker Tim Harrington, president of TEAM Resources, facilitate a conversation on the "Digital Divide: Why Status Quo Won't Work."
The session is part of the MCUL "Operation Reconnect" series that is destined for multiple Michigan hotels and resorts during August and September. Each event features an optional networking activity and evening cocktail reception, with participants having the choice to golf at The Meadows on Aug. 18 in Grand Rapids.
Harrington's insights will be aimed at helping participants think through situations strategically and share ideas and success stories on branches, contact centers, digital wallets, mobile apps, artificial intelligence, data analytics, online account opening and funding in the face of a world changed by the pandemic. Attendees will discuss how to meet existing and future members' needs, even with limited resources and legacy systems, in order to thrive and stay relevant in the changing digital environment.
Other "Operation Reconnect" destinations include Ann Arbor on Aug. 25-26, Plymouth on Sept. 2-3, Stanwood on Sept. 9-10, Bay Harbor (now sold out) on Sept. 16-17 and a second stop in Grand Rapids on Sept. 22-23.
Click here for complete details.
Go to main navigation