Two Credit Unions Use MCUF Grant to Support Food Program's Soaring Need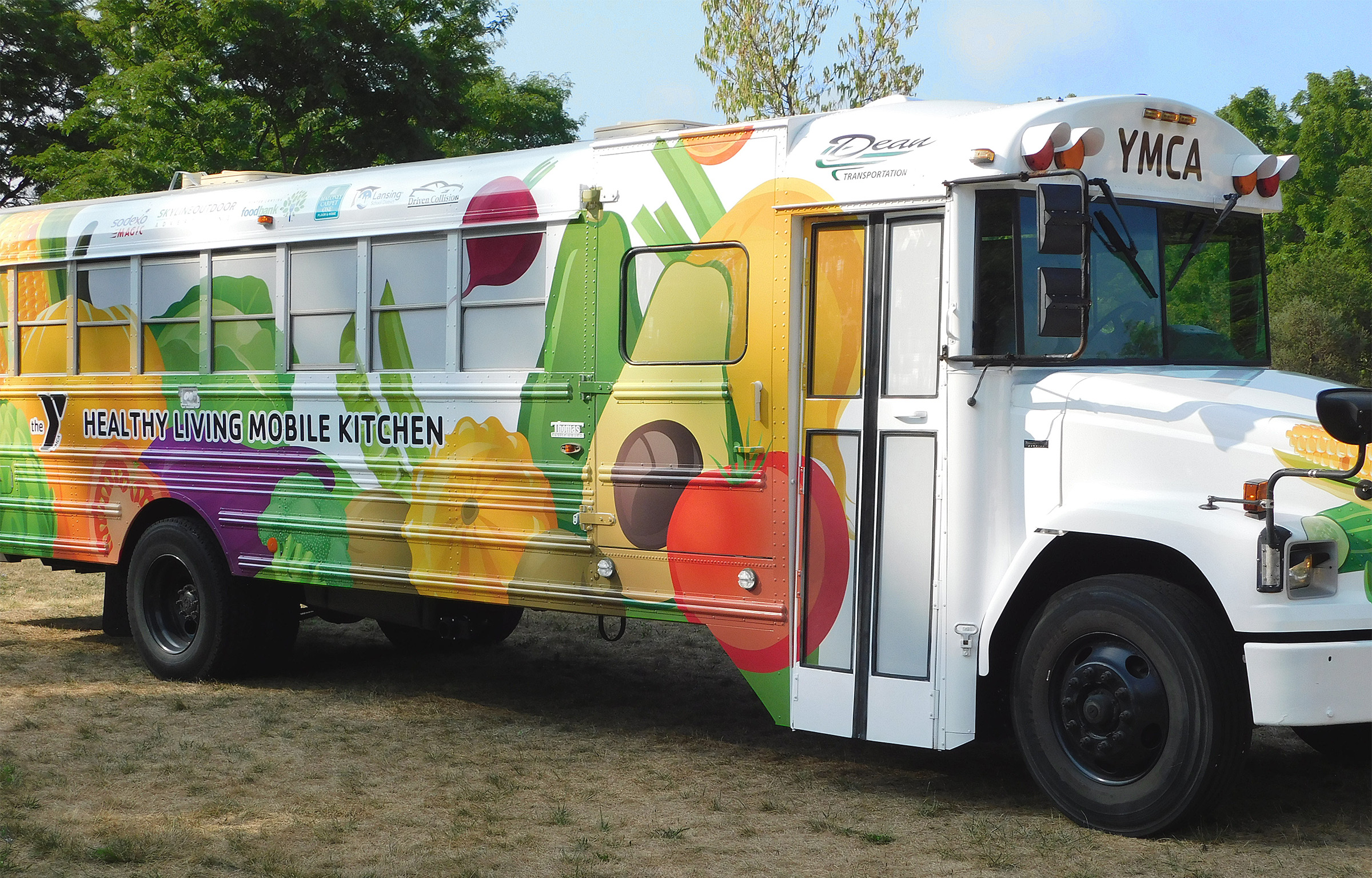 Two Lansing-based credit unions have joined forces to help meet the soaring need of feeding the hungry throughout Greater Lansing in the wake of the coronavirus pandemic.
LAFCU and CASE Credit Union pooled their donations of $2,500 each to the YMCA of Metropolitan Lansing and obtained a matching grant from the Michigan Credit Union Foundation (MCUF). The $10,000 gift will provide 8,000 meals to adults through the YMCA's anti-hunger Healthy Living Mobile Kitchen Program, which saw a near seven-fold increase in need following Michigan's stay-at-home order to curb the spread of COVID-19.
"This funding is a godsend; it's phenomenal," said Jeff Scheibel, YMCA of Metropolitan Lansing president/CEO. "Although our facilities closed mid-March due to the pandemic, our charitable work escalated. LAFCU, CASE Credit Union and MCUF have helped bring a ray of hope to thousands of people by extending our adult program for nearly a month."
The YMCA program operates a bus retrofitted with a kitchen to deliver free, healthy meals to families in need. Closure of school food programs combined with widespread unemployment increased Y deliveries from about 4,000 after-school super snacks per month to nearly seven times that number of meals per month. In May, the five-person staff delivered 27,232 meals, of which 10,000 were for adults.
"It is inspiring to see two credit unions working together to help meet such a critical community need. It demonstrates how credit unions live a people-first philosophy. This initiative perfectly fits the impact goals of the MCUF Community Crisis Support Grants," said MCUF Executive Director Beth Troost.
Since the beginning of the COVID-19 feeding relief to mid-June, the YMCA has provided 86,965 meals to community members, more than eight times the 10,719 meals delivered for the entire 2019 summer.
Food for youth under 18 years of age is federally funded. Corporate and private donations support the program's staffing, operate the bus and pay for adult meals.
To distribute the meals, the Y Mobile Kitchen bus visits seven locations in Greater Lansing for 20 minutes each, Monday-Friday. On Fridays, it strives to provide food to last through the weekend.
For information about the Y program and how to donate to the YMCA COVID-19 Response Fund, visit this page or contact Casey Thompson, 517.827.9645.
Go to main navigation