Michigan Credit Unions Provide for Communities Impacted by COVID-19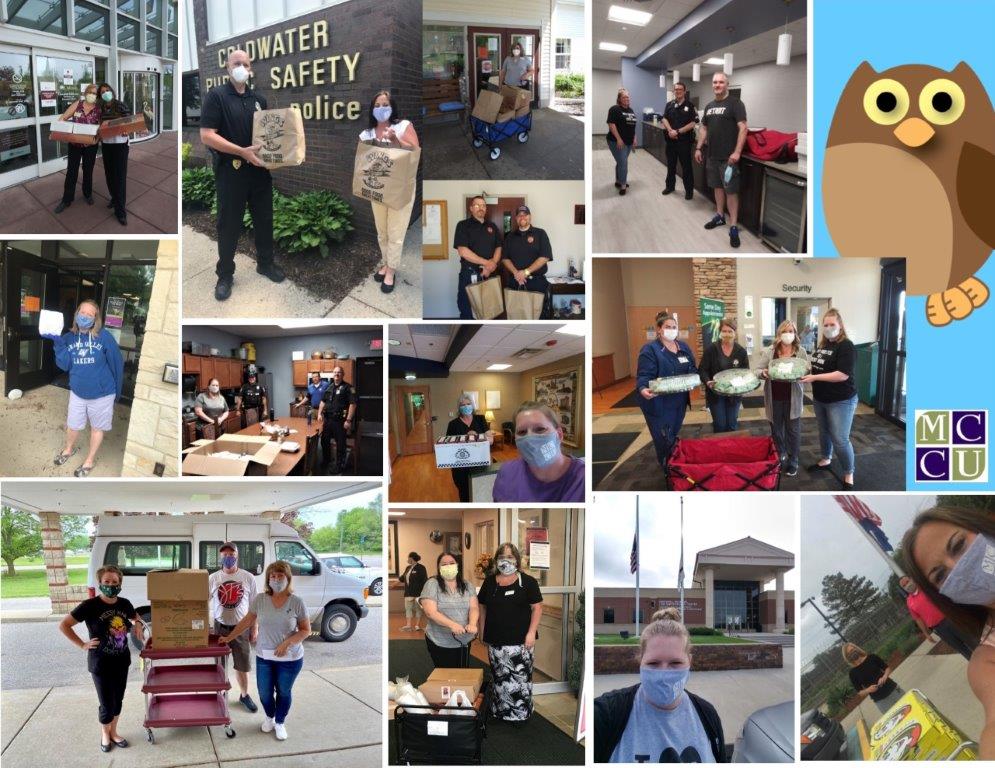 In April, the Michigan Credit Union Foundation (MCUF) announced Community Crisis Support Grants, grants aimed at supporting and amplifying credit union community outreach initiatives in the wake of the COVID-19 pandemic. Since then, the Foundation has given out a total of 28 grants totaling $101,707. All grants supplemented credit union investment, making the total impact more than $200,000.
The amount of each grant ranged from $250 to $11,250 and were given to credit unions individually as well as cooperative groups and chapters of credit unions.

Some of the initiatives have included financial education support for students who had an abbreviated school year, emergency gear and food for frontline workers, financial support for a women's shelter, delivering food to residents in food deserts, as well as many others. In total, tens of thousands of meals were provided while often simultaneously supporting small businesses.
"Frankenmuth Credit Union decided to do something for the frontline first responders going head-to-head against COVID-19, a small gesture to show our appreciation to those who could use a kind act to brighten their day," said CEO Vickie Schmitzer. "In 19 days Frankenmuth Credit Union was able to touch 1,439 fellow essential workers with a lunch or gift certificate from 23 local businesses. Not only did the essential workers appreciate the gesture, but the local businesses that Frankenmuth Credit Union purchased from were very touched too during a trying time. The MCUF Crisis Community Support Grant helped immensely to help defray the costs, so we could make this initiative possible."
The Ludington-based Safe Harbor Credit Union used their grant to provide area school seniors education regarding financial cooperatives and community involvement after their school year was cut short.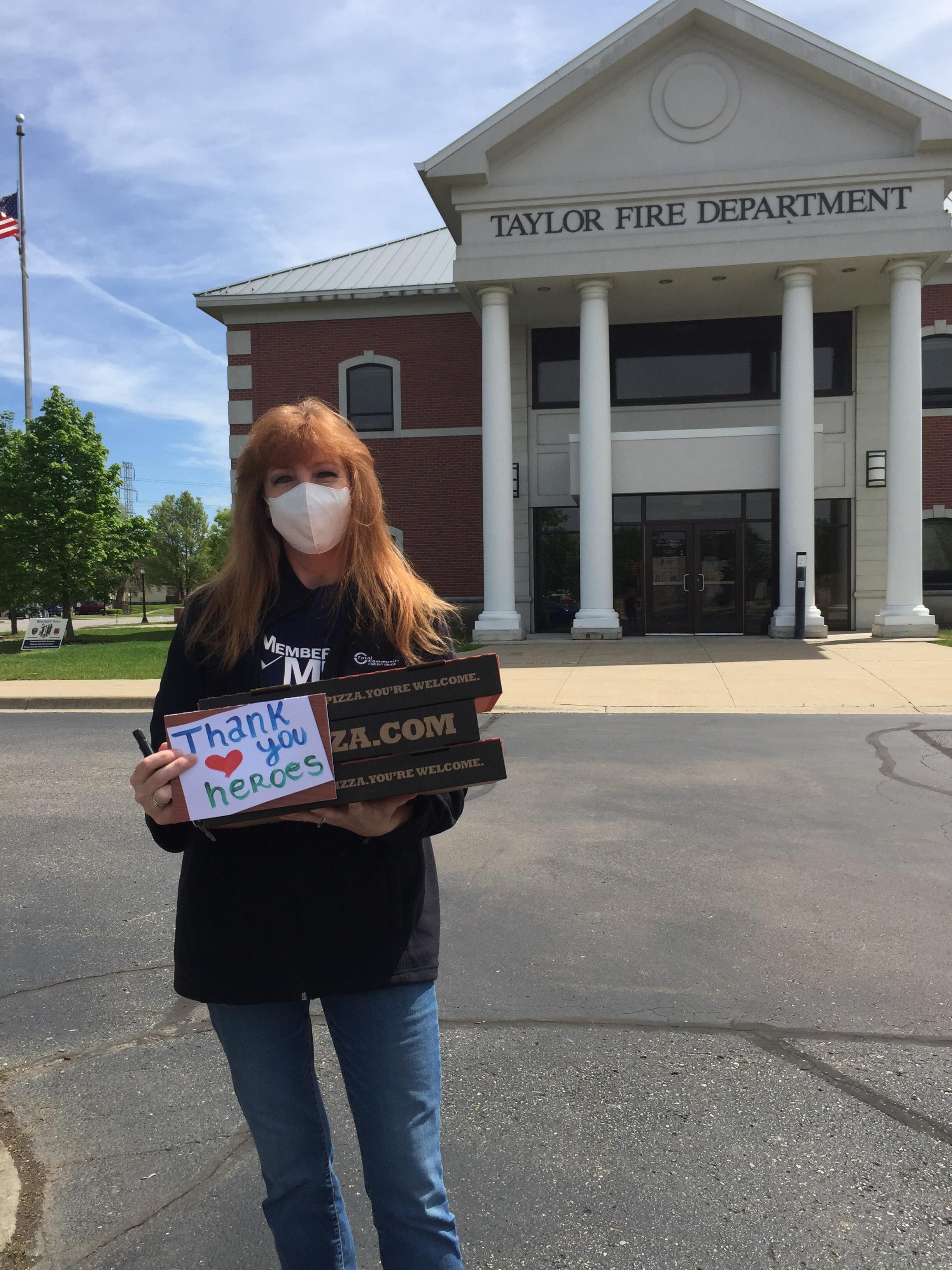 "With the support of the MCUF we were able to kick start a community wide show of support for our local high schools. These funds truly made a difference in the lives of high school seniors across Mason County," said Kyle Gurzynski, Safe Harbor EVP. "This gave everyone something positive to rally around in a rather uncertain time in the world. It was almost like a snowball effect, once we got things in motion, everyone started their own support campaign!"

With their grant, the Taylor-based Total Community Credit Union was able to provide food for local fire and police departments and, according to Vice President Theresa Wright, deepened their community connections and provided staff an opportunity to remember the important role the credit union plays within that community.

Impact Saginaw, a community-based cooperative of 12 area credit unions, partnered with Sodexo magic and First Student to deliver food to children in need of meals following the sudden closure of schools. They were able to provide food six days a week for about 2,000 children.

"We sincerely appreciate the matching funds from MCUF for the Impact Saginaw initiative to feed these children. A lot of those kids were able to get a nutritious meal only when going to school and the MCUF donation will make a huge difference to the kids and the families," said Team One President/CEO Gerald Hutto. "It is so gratifying that we can all come together to help out when needed, and it makes us all proud to be part of the credit union movement. We never know how we will make a difference in someone's life, but the leadership and cooperative atmosphere between the credit unions, MCUL and MCUF does make a significant and lasting difference and is a part of our commitment to the credit union tradition of people helping people."
Read more about the Impact Saginaw initiative, as well as projects from Michigan Schools and Government Credit Union and Paul Bunyan Chapter of Credit Unions.

These grants were made possible through generous donations from credit unions and credit union-support organizations, including a generous donation from Alloya Corporate Federal Credit Union.
Additional donations came from the following organizations:
Commercial Alliance
Corporate Central CU
CUNA Mutual Group
Dolphin Debit Access, LLC
Holzman Law. PLLC
iZale Financial Group
Member Driven Technologies
Neighborhood Mortgage Solutions LLC
Nearman, Maynard, Vallez, CPAs
Origence
SAGE DIRECT
TurboTax
"The MCUF Crisis Community Support Grants are just another example of the many ways, once the pandemic hit the state, that the Michigan credit union community jumped at the opportunity to come together and help those in need — both the credit unions creating outreach initiatives and the donors that supported them," said Dave Adams, Michigan Credit Union League President and CEO. "This crisis has affected Michiganders in so many ways, and these 28 individual grants was a great way to provide for a variety of those needs."
Go to main navigation