Jolt Credit Union Surpasses $2 Million In Scholarships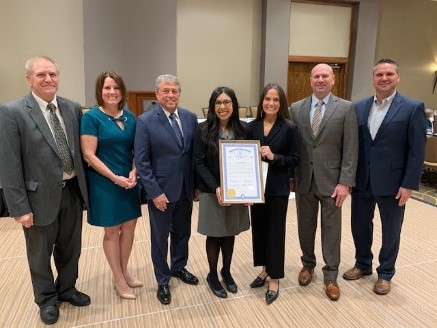 Jolt Credit Union was honored by the State of Michigan for their Monsignor Forbes Scholarship. More than $2 million dollars in scholarships have been awarded since 1982.

Representative Vanessa Guerra, from the 95th District, presented the recognition to the board of directors and trustees. The scholarship is available to members of the credit union, regardless of age, who are planning to attend or are currently attending a college, university, community college or a trade or technical school.
Go to main navigation