Michigan Credit Unions Head to Washington, D.C. for CUNA GAC
At the end of February, more than 120 Michigan credit union officials and volunteers once again gave from their work and personal time to attend the 2020 CUNA Government Affairs Conference (GAC), in Washington, D.C. This year, our delegation joined 5,500 attendees from around the country to participate in a wide variety of programming, and most importantly, to bring the credit union industry's advocacy message to Capitol Hill.
Credit Union Messaging
This year, the credit unions' message focused on four areas, including:
Data security and privacy
The need to modernize the Federal Credit Union Act (FCUA)
Cannabis banking
BSA/AML reform
Regarding FCUA reform, several measures were introduced in Congress during GAC week, including:
S. 3233 to allow expulsion for cause of an unruly member
S. 3326, to remove outdated duties for credit union boards and eliminate the requirement for credit unions to provide NCUA with the names of its loan officers
The Board Governance Modernization Act, to modify the FCUA requirement that credit union boards meet once a month to not less than six times per year
Additionally, attendees had the opportunity to discuss the credit union difference with our Michigan Congressional delegation, focusing on recent banker rhetoric about combination transactions, where liquidating banks sell their accounts and assets to credit unions. These market-based transactions are rare, and according to CUNA, and over the past several years less than 1% of total assets nationwide involved credit unions. They are a voluntary choice made by the bank, and oftentimes help prevent the creation of "banking deserts" in small towns and rural areas – a key point in our mission to serve.
Michigan representatives also met with NCUA Board Chair Rodney Hood and Board Member Todd Harper to discuss a variety of pending regulatory issues and processes. Both members shared their vision and goals for the Board this year, and focused on issues like CECL phase-in, diversity and inclusion, transition from AIRES to the new MERIT examination platform, the CDFI application process and their current proposals on combination transactions and subordinated debt.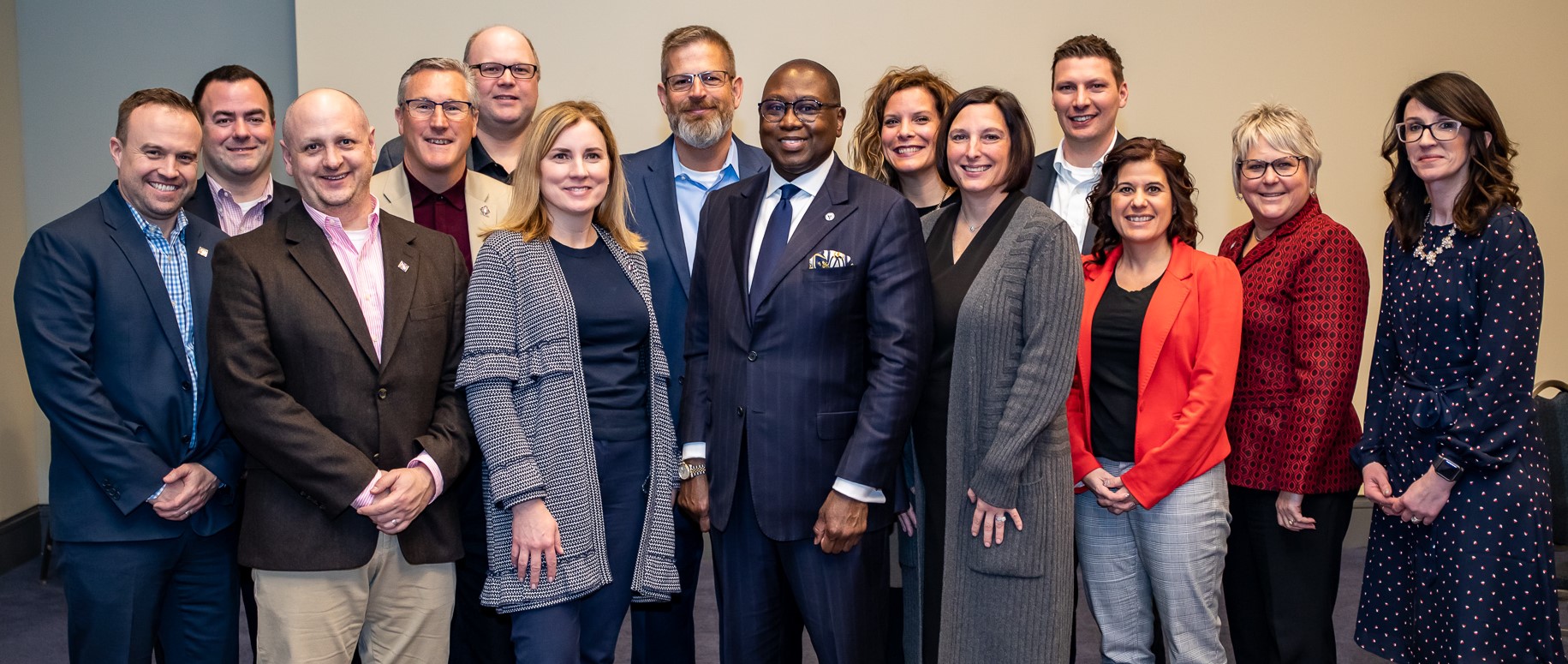 Representatives of the Consumer Financial Protection Bureau (CFPB) were open to discussing attendee concerns with overdraft lawsuits, the lack of safe harbor from Regulation E and use of the regulation's model form. On frivolous credit disputes, they have seen a significant increase and are listening.
Michigan Credit Unions Bring Home The Awards
MCUL was proud to see Michigan credit unions once again sweep CULAC's awards for PAC fundraising – Genisys Credit Union, 4Front Credit Union and United Financial Credit Union won the large-, medium- and small-asset-size categories for their 2019 efforts.
One Detroit Credit Union was honored with the 2nd Place Award for credit unions under $50M in two categories, the Louise Herring Award for creation of their alternative payday lending product and the Dora Maxwell Award for service to their community and emphasis on "people helping people."
North Central Area Credit Union received honorable mention in the Dora Maxwell category for credit unions between $50M-$250M for their Superhero September program, a month-long awareness, fundraising and educational campaign for two agencies that serve child victims in their footprint.
Community Financial Credit Union received the 2nd Place Desjardins Youth Award for credit unions $250M-$1B, for their commitment to community financial wellness, working with schools, reality fairs, and their student-run branch program.
University of Michigan Credit Union received honorable mention in the Desjardins Adult Award category for credit unions $250M-$1B, for conducting 175 financial education program events that reached 4,117 people, maintaining an active presence in their diverse communities and offering financial wellness events for public schools, local employers, colleges and community colleges, and senior groups.
MCUL also honored U.S. Rep. Fred Upton as the Federal Lawmaker of the Year for 2019 and Ms. Anne Stanski, Deputy Chief of Staff and Scheduler to U.S. Sen. Debbie Stabenow, as the Federal Legislative Staffer of the Year for 2019.
The 2020 CUNA GAC was a huge success for Michigan's credit unions and our industry nationwide. MCUL thanks the Michigan attendees and strongly encourages members to consider next year's event.
Go to main navigation