In Brief, Nov. 22
MCUL & Affiliates 2020 Training Opportunities
Online registration will be opening soon for upcoming MCUL & Affiliates 2020 training opportunities. Follow MCUL.org for details and save these dates for popular League events: Mar. 4-5, Compliance Conference, Bay City; Mar. 10-11, Lending and Marketing Conference, Grand Rapids; Mar. 19, Mortgage Loan Originator Training, Lansing; Apr. 29, MCUL Government Affairs Conference, Lansing; and May 1-3, Spring Leadership Development Conference, Traverse City.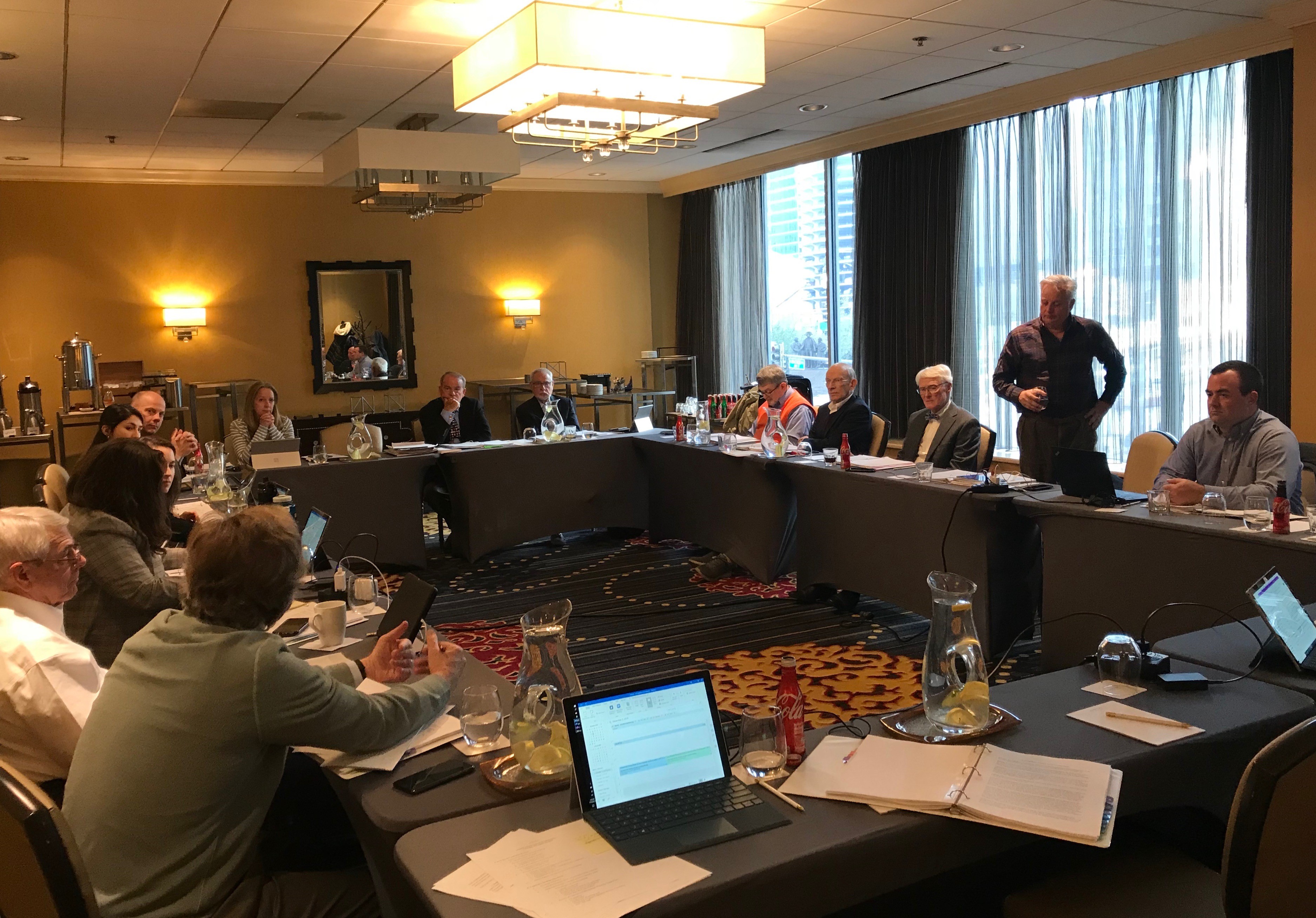 MCUL Reps Credit Unions Nationally
Michigan Credit Union League's SVP of Advocacy Kieran Marion spent Saturday, Nov. 16 with the National Uniform Law Commission's legislative council. The ULC studies and drafts model state legislation in many areas, including commercial law (UCC) and e-commerce, notary, real property and financial services. Marion has served on Michigan's delegation to the ULC since 2013.
Alpena Alcona Area Credit Union Hosts Reality Fair for Alpena High School Students
Alpena Alcona Area Credit Union (AAACU) recently hosted a Financial Reality Fair for students at Alpena High School.

AAACU partnered with Mrs. Sharp at Alpena High School to bring its Financial Reality Fair program to her 2nd and 3rd hour personal finance class. Students were able to select from various careers, and then based on their career choice students were assigned a starting salary, a credit score and a small savings account balance.

The students then visit lifestyle stations that focus on expenses in life such as housing, transportation, clothing, and food that they would need to fit within their monthly budget. In addition, students that selected careers that require college degrees were faced with student loans that impacted their monthly budget.

The credit union reported that it's proud to continue to provide this financial literacy program to students across Northeast Michigan through our partnership with the Michigan Credit Union Foundation.

DCECU and Public Service Donate to The Pink Fund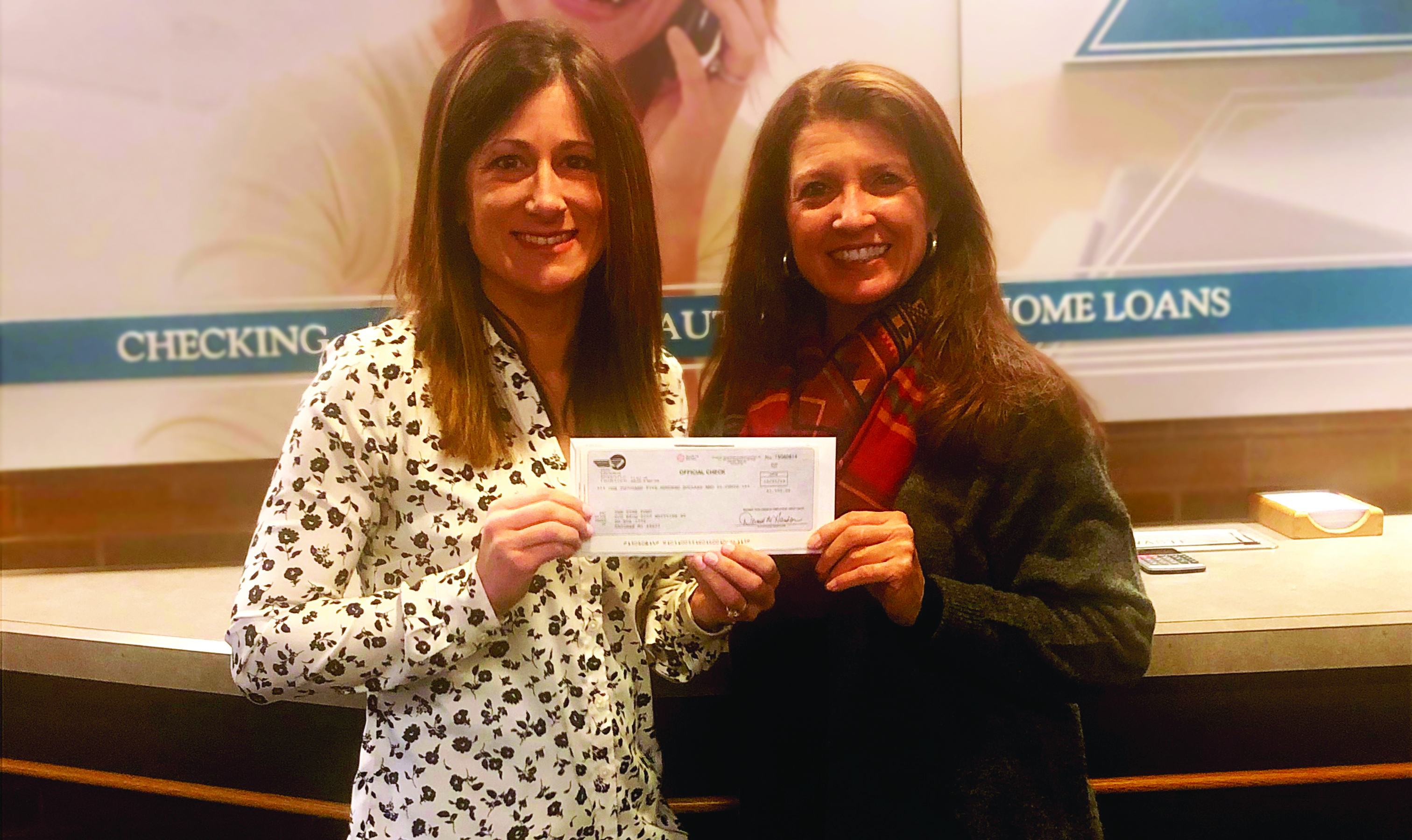 Through October, Dow Chemical Employees' Credit Union – in partnership with MacDonald Broadcasting and WKCQ 98.1 FM – raised money for The Pink Fund, an organization that provides nonmedical financial aid to help breast cancer patients in treatment cover basic cost-of-living expenses so they can focus on what matters most – healing, raising their families and returning to the workplace. DCECU collected $596.56 in cash donations from members, employees and visitors via a piggy bank in the credit union lobby, while the credit union itself contributed an additional $1,500 for a total donation of $2,096.56.

Public Service Credit Union (PSCU) collected $4,500 from employee donations and breast cancer bracelets/bandanas sales for the same charity.

"We encouraged our employees to donate from their paycheck to our collective charity fund in exchange for one casual day a week. In October, that casual day had a pink theme for breast cancer," said Rob Mercier, SVP of business development and lending at PSCU. "Wearing pink was a great talking point with our members. Some asked about the pink shirts and it led to members sharing their own stories of how they have been affected."

The Pink Fund was founded by Molly MacDonald, a breast cancer survivor. According to their website, their mission is to provide financial support to help meet basic needs, decrease stress levels and allow breast cancer patients in active treatment to focus on healing while improving survivorship outcomes.

"We knew we wanted to donate to a charity specific to breast cancer," said Patty Depa, PSCU Core System Product Developer and Giving Committee Member. "I did some research and found that The Pink Fund was unique. They helped warriors going through the fight with their finances. We are a credit union, so it just made sense."

Journey Federal Credit Union Coat/Hat/Glove Drive Success
With the help from the community, Journey Federal Credit Union's hat, coat and gloves drive was a huge success. They collected more than 200 gently used or new coats and several hats and gloves. With funds from the Journey team, Walmart and the Walmart associates, they were able to purchase more than 135 new hats and gloves for the children of the community.

The hats, coats and gloves were distributed to E.E. Knight Elementary, Leonard Elementary, Gateway North Elementary and Waldron Elementary. Several adult coats were also taken to the Basic Needs Center in St. Johns, serving those in Clinton County. Journey FCU thanks the Elsie Public Library, Quality Dairy of Fowler, Shepardsville Corner Store and Valero in Ovid for being collection locations for the coat drive.
Go to main navigation