League Honors Professionals at Intentional CU Leadership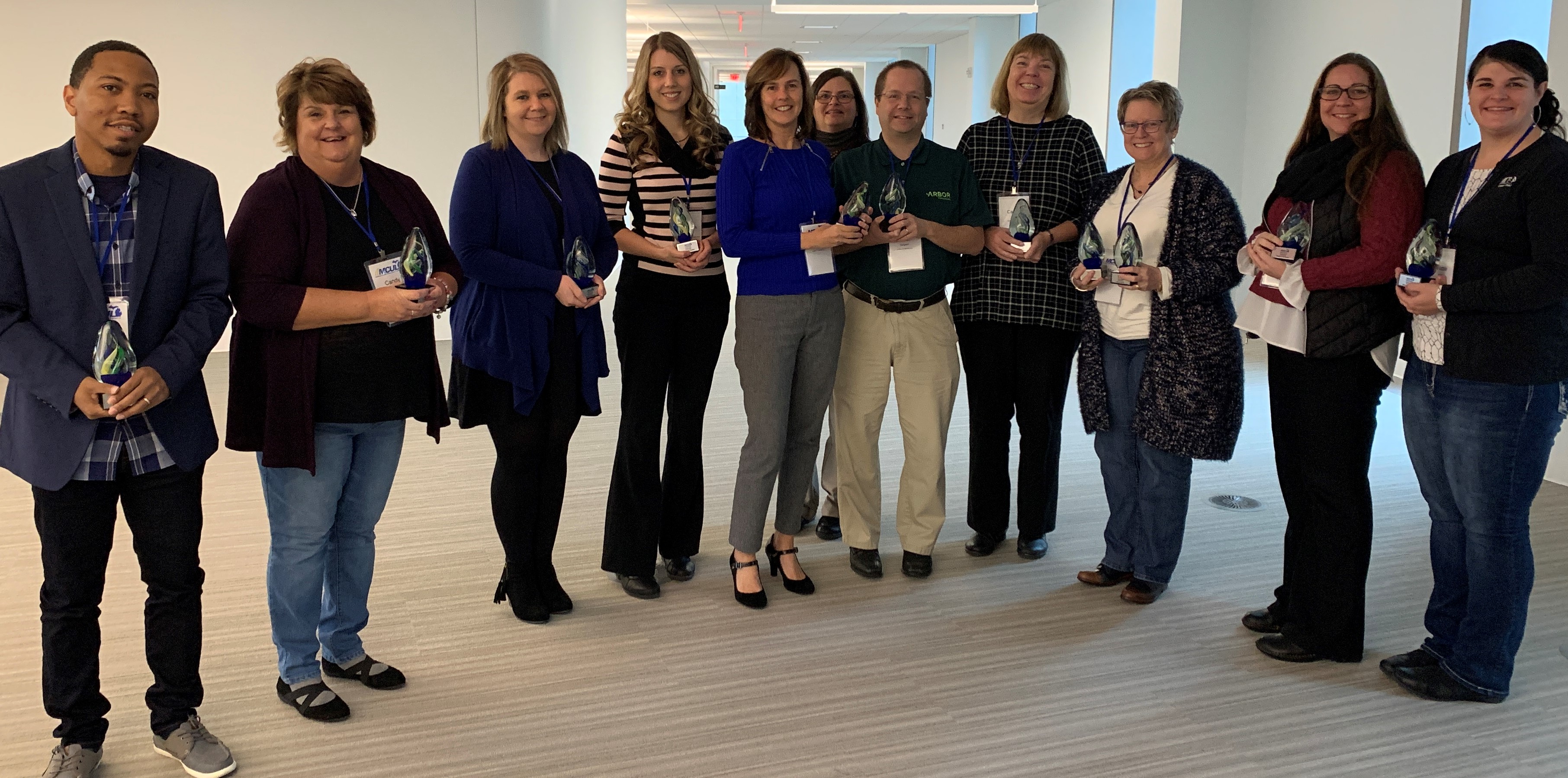 In Kalamazoo, Nov. 5-6, the Michigan Credit Union League & Affiliates recently presented leadership recognition awards to 12 registrants of the 2019 Intentional CU Leadership event.

The event fosters leadership development insights for those who lead themselves, others or their organizations, and is geared for preparing individuals to deal with tougher and tougher issues as the world becomes more complex.

Individuals who were registered for the event for the third time were recognized for their commitment to self-improvement and for striving toward becoming more purposeful in all they do, both personally and professionally.

Arbor Financial CU was honored with nine award recipients including Director of Retail Operations Mary Noack, Vice President of Operations Tammy Phelps and EBranch Manager Kristina Strock, along with Branch Managers Carolyn Hande, Barb Heinonen, Colleen McGuire, Keith Sargeant, Joanne Shinar and Candy Spears.

Also recognized were Jamell Williams, from branch management at LAFCU, Nicole Hitchings, a member service supervisor at TBA CU, and Jamaican Bygden, a financial analyst from Northland Area Federal Credit Union.

Intentional CU Leadership will return in the fall of 2020. Watch for upcoming details about the dates and locations at MCUL.org.
Go to main navigation