FUELmi Holds Final Meeting of 2019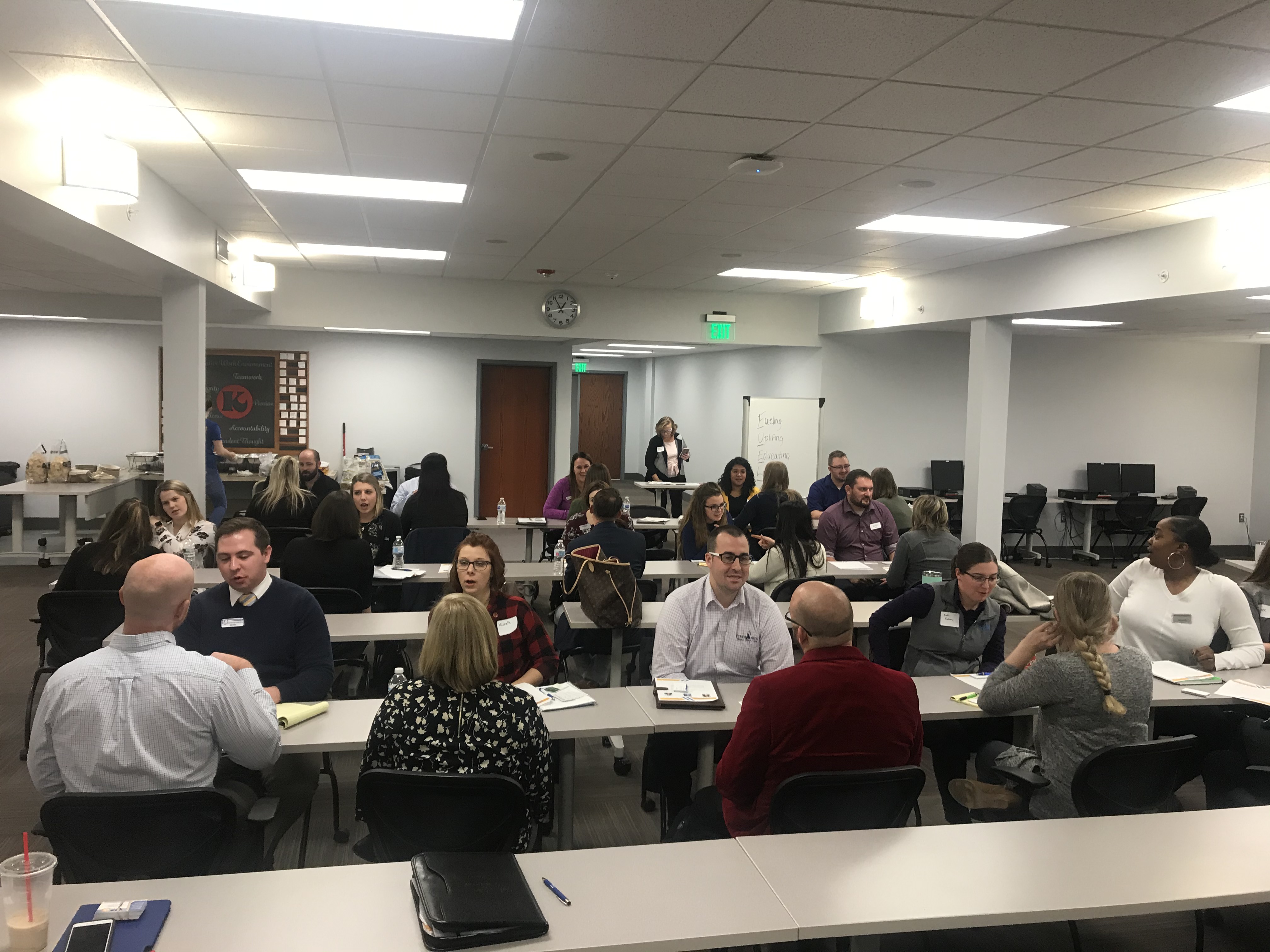 FUELmi had its final meeting of 2019 this month in Kalamazoo. They wrapped up the year focusing on growing the network, learning what executives want from their young professionals and planning for 2020.

Each meeting consisted of a different agenda with a main focus on six different areas: community outreach, CU social mission, professional development, advocacy awareness, chapter involvement and networking.

This final meeting focused on growing your network by connecting with peers and being able to understand what executives want participants to take back from the group. The meeting also featured speed networking and executive panel interviews.

"The speed networking is great because sometimes it's hard to remember everyone's name, position and what credit union they come from, and this is an easy way to break the ice and connect," said Kyle Gurzynski, one of the group's leaders. "Each individual met with someone for four minutes. They asked each other questions and rotated to the next person. This time is so valuable because you're able to understand some of the challenges and successes other credit unions are having and you're able to follow up with them on how your credit union can accomplish these feats."

After the speed networking was completed, the group enjoyed lunch with some area execs before they grilled them with questions that every young professional wants answered.

The panel featured the following:
Ray Black, EVP of Member Service & Marketing at Advia
Kris Lewis, CEO at Allegan FCU
Scott McFarland, CEO at Honor
Steve Owens, CLO at Consumers
Carma Peters, CEO at Michigan Legacy
FUELmi consists of young professionals from 14 chapters in the lower peninsula of Michigan, and ages range from 20-40 years of age. It is a diverse group from large and small credit unions with a wide array of positions and experience. They currently have around 80 members and continue to grow each day.

If you're interested in joining this group or know a young professional at your credit union you think would benefit from these meetings, have them contact one of the three leaders of FUELmi: Kyle Gurzynski, Casey Iltis and Sarah Gyetvay.
Go to main navigation