Kellogg Community Credit Union Employees Volunteer for the United Way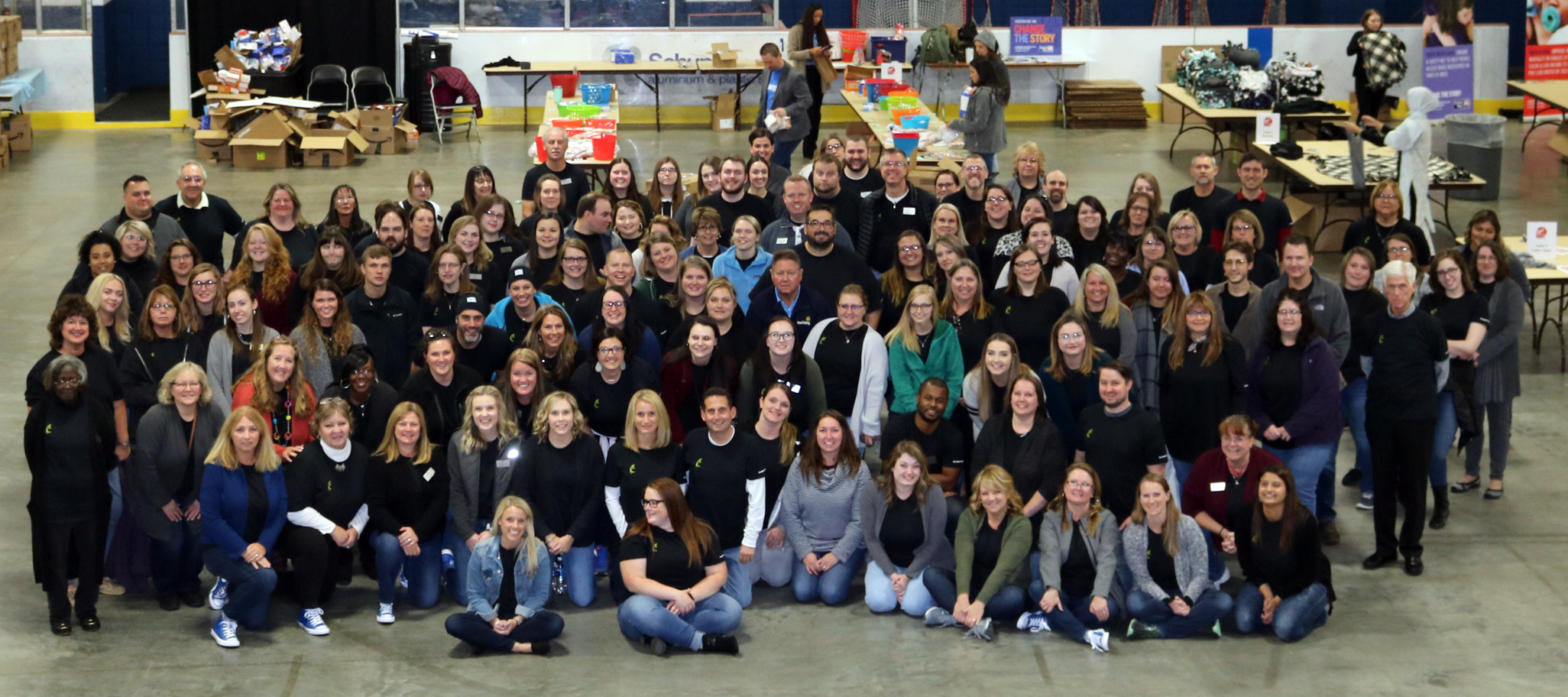 Kellogg Community Credit Union (KCCU) held their annual Team Enrichment Day on Oct. 14 this year. The team started their day with training and development, then finished volunteering for the United Way of Battle Creek and Kalamazoo Region.
The team worked diligently and enthusiastically to create a variety of items which will impact members of our communities in a positive way. They assembled more than 2,800 first aid kits and 50 warm blankets, which will primarily be distributed at the Homeless Health Fairs in Battle Creek and Kalamazoo. They also created 300 t-shirt bags, which will be used at Ministry with Community and other nonprofits serving homeless and transient populations. The team put together 1,000 weekend snack packs that will go to Battle Creek Public Schools, so that kids have something to eat over the weekend.

"Our Team Enrichment Day has always been dedicated to bringing our entire team together for a day of learning and development so we can make our organization even stronger. We know that part of becoming stronger is not only serving our members, but also serving those in our community," stated Tracy Miller, KCCU's CEO. "Spending an afternoon volunteering is a great way for our Team to bond and give back to our communities, while helping the United Way accomplish their goals too."

Volunteering their time to community organizations is part of KCCU's culture, not only on Team Enrichment Day, but throughout the year. In 2018, the KCCU Team contributed more than 700 hours of their time volunteering for a variety of community events and organizations.
Go to main navigation