Lake Trust Celebrates 1,500 Hours of Community Service in One Day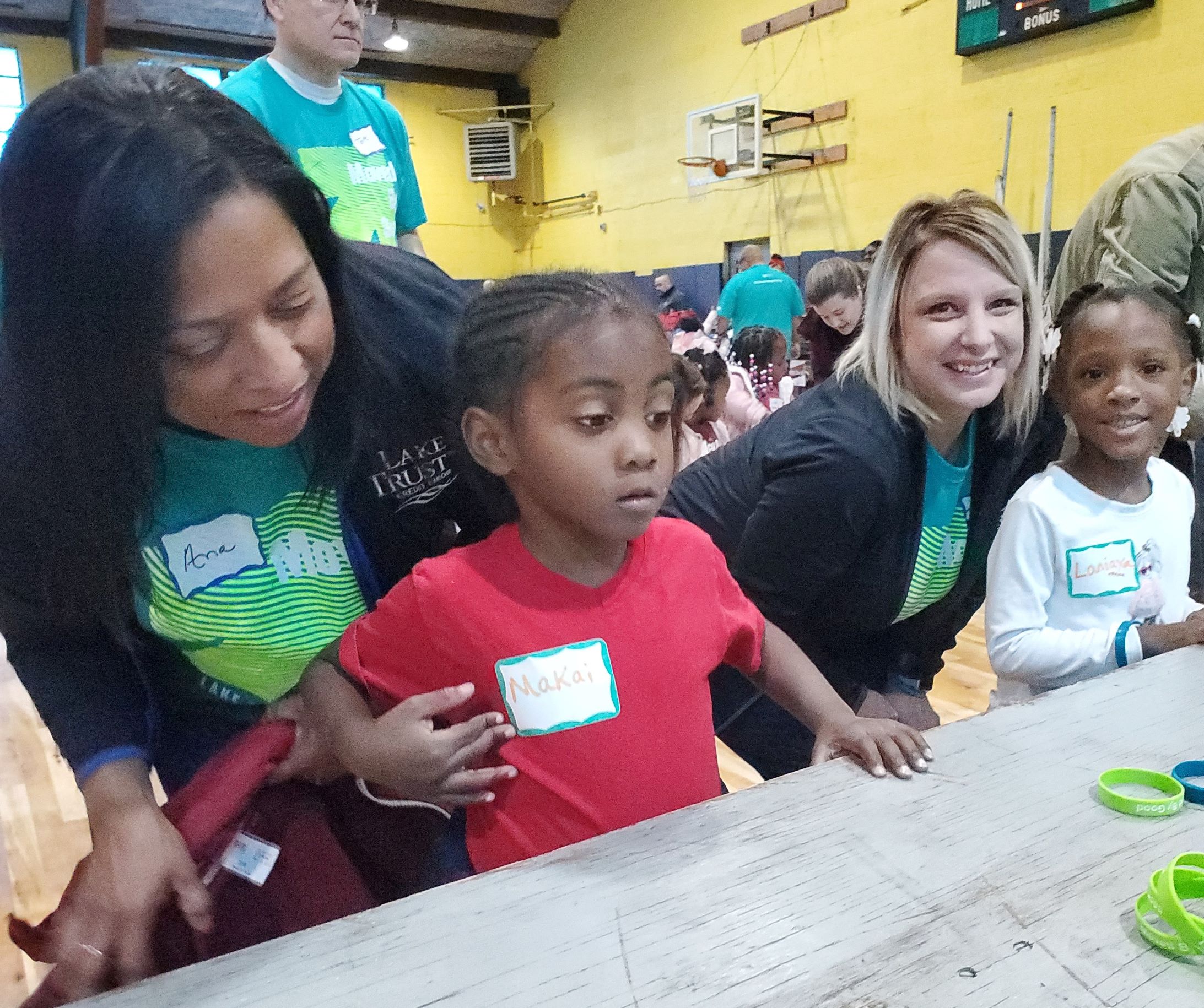 Lake Trust Credit Union, a community-based credit union of more than 175,000 individual and business members throughout Michigan, is celebrating a major community giving milestone after 350 team members volunteered across the State of Michigan on Oct. 14 as part of Lake Trust's Moved By Good Day event.

Moved by Good Day serves as the credit union's annual statewide all-team member volunteer day. On Columbus Day, Lake Trust unifies their resources and efforts to make a greater impact through bridging the gap for those in need of food, shelter, clothing, health and education. This year, Lake Trust donated more than 1,500 hours of community service within nine Michigan communities in a single 24-hour period.

"This year's Moved By Good Day exceeded our expectations," said Lake Trust President/CEO David Snodgrass. "Lake Trust and the Lake Trust Foundation provide financial assistance, grant programs and support to many worthy organizations throughout the year. But Moved By Good Day gives our team the opportunity to roll up our sleeves and give back in a fulfilling way that is equally valuable by volunteering at 501(c)(3) nonprofit organizations."

Lake Trust expanded its 2019 campaign focus to include additional support for Operation Warm, a nonprofit organization that creates new, high-quality coats for children in need. The Lake Trust Foundation donated nearly 1,600 coats to students throughout Michigan as part of the credit union's support of Operation Warm, while Lake Trust team members volunteered their time at Michigan schools in Detroit, Holland and Lansing to help children pick out their coats.

Team members also volunteered at the Greater Lansing Food Bank, LACASA Center and Gleaners Food Bank Livingston Victory Garden, among others. Additionally, each nonprofit received a $1,000 donation from Lake Trust.
Go to main navigation