Marshall Community Credit Union Donates School Supplies to Local Teachers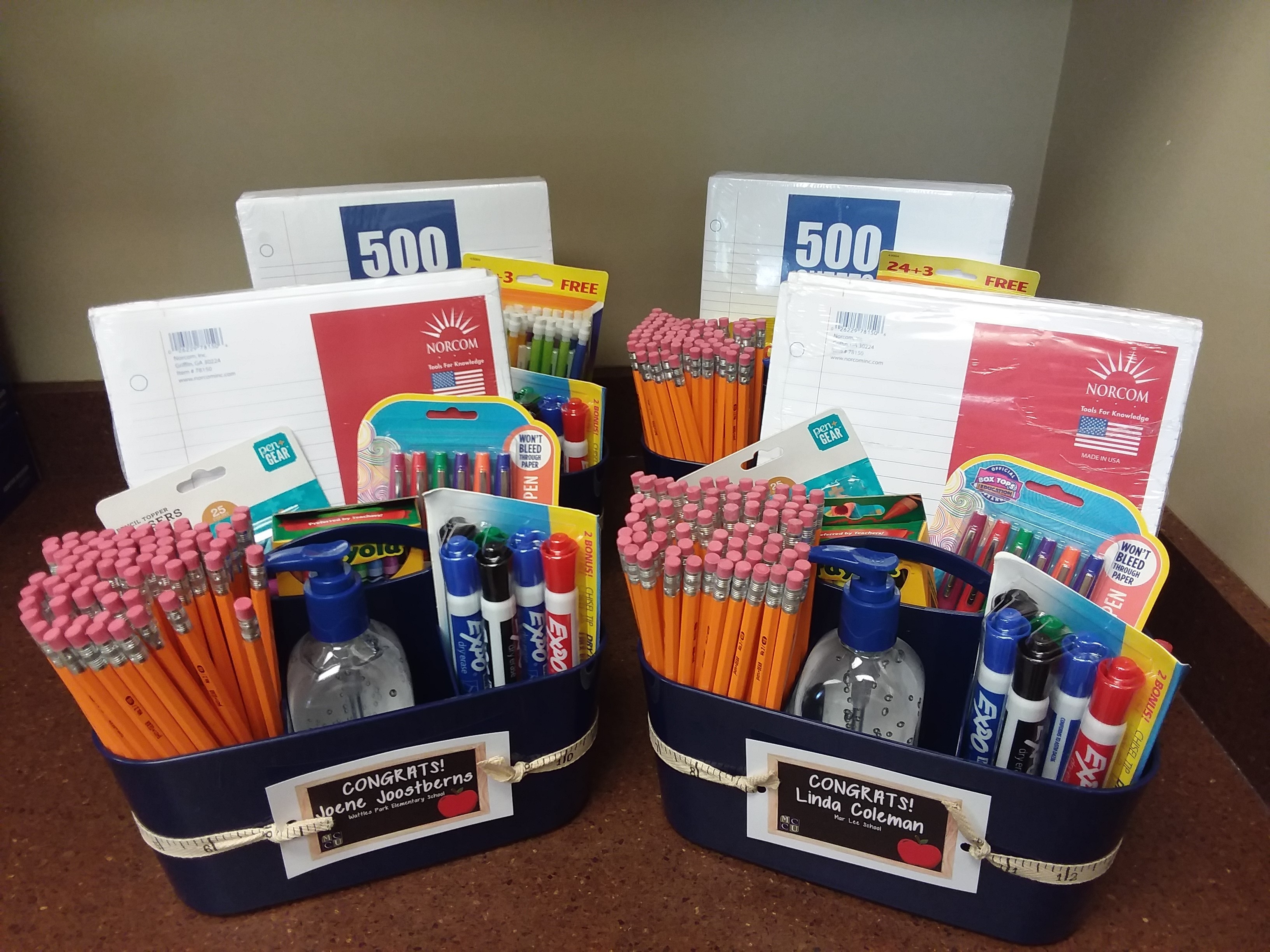 Marshall Community Credit Union recently donated nine totes of school supplies to the following area teachers:
Lisa Carr (Harper Creek Middle School)
Steven DeLong (Marshall Middle School)
Linda Coleman (Mar Lee)
Joene Joostberns (Wattles Park Elementary)
Nicole Harrington (Marshall High School)
Kevin Brownell (Gordon Elementary)
Jane Westphal (Marshall Opportunity School)
Deb Veale (Hughes Elementary)
Anthony Miller (Walters Elementary)
MCCU offers free classroom presentations on a wide variety of financial topics to area schools as a supplement to their classroom activities. By participating in the offered presentations, teacher's names were put into a drawing and at the end of the 2018-19 school year one name from each school was drawn to win a tote full of school supplies.

In conjunction with the classroom presentations, schools have partnered with MCCU and have student-run credit union branches in each building. MCCU's CU In School program will be beginning its 18th year in partnership with area schools in just a few short weeks. The program began at Sherman Elementary in Marshall, in 2001. Since then, nine additional school branches have opened.

For more information about MCCU's CU In School program or free classroom presentations, contact Andrea Tucker at 269.781.9885 or via email.
Go to main navigation