In Brief, Aug. 2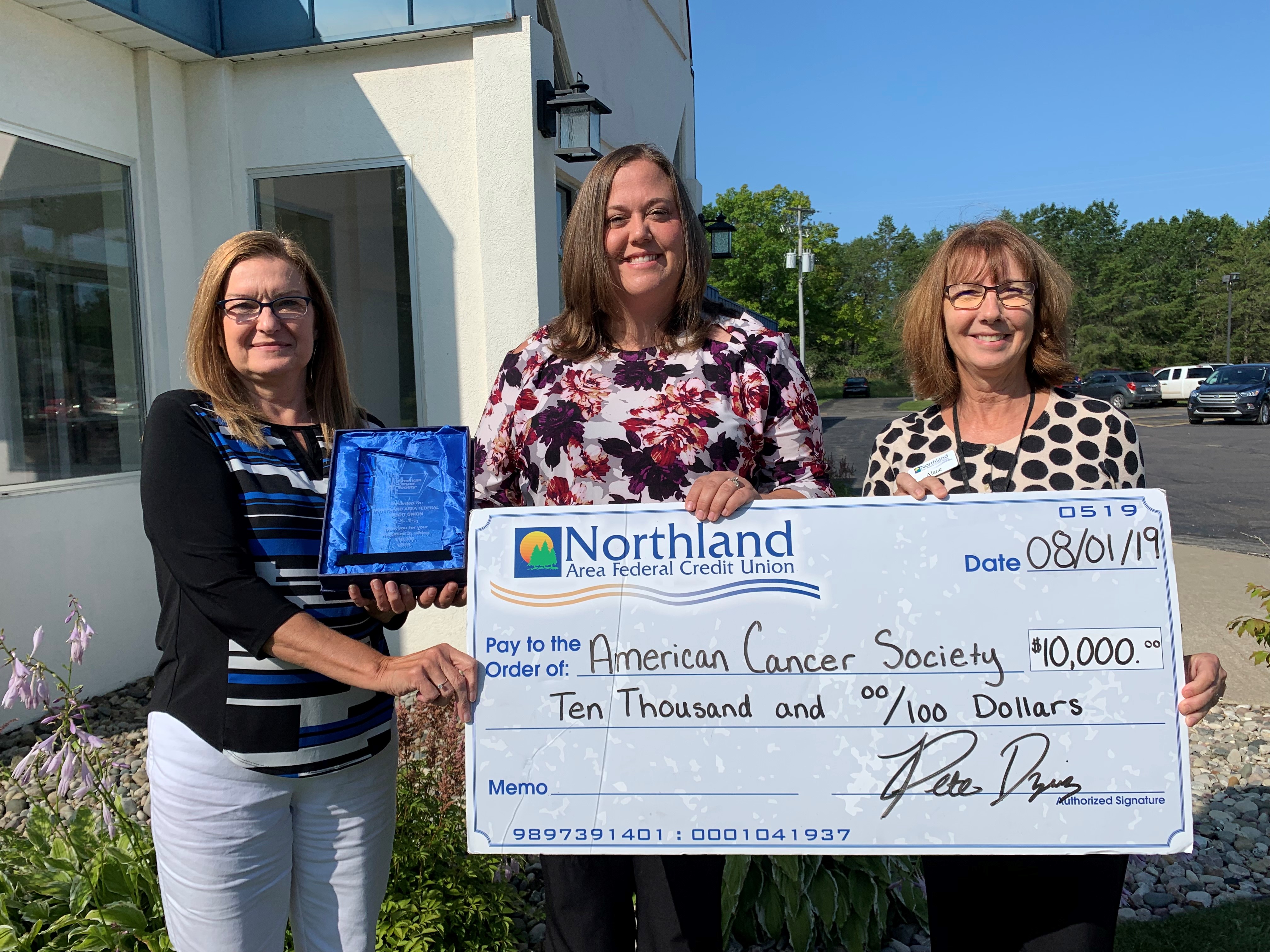 Northland Area FCU Raises $10,000 for the American Cancer Society in 2019
Northland Area Federal Credit Union spent the months of April, May and June raising money for the American Cancer Society. Several fundraising events were hosted, including tote-bag, popcorn and bake sales throughout the branches, as well as can and bottle drives.

Additionally, Northland hosted their second annual golf event, a hot dog lunch and a "best-dressed table" competition which encouraged can donations from their members. The strong dedication to the cause paid off and $10,000 was raised and donated to the American Cancer Society.

"There is no greater feeling than giving to a cause that could help save someone's life. We are humbled to participate in incredible causes like this one, year after year" said CEO Pete Dzuris.
MCUL & Affiliates IRA Essentials
Those seeking to brush-up on the basics of handling IRAs or who need to stay current with advanced IRA topics will find the training the need this fall at the Hotel Indigo in Traverse City. MCUL & Affiliates will be delivering IRA Essentials on Sept. 25 and Advanced IRAs on Sept. 26 as part of a three-day workshop which includes Health Savings Accounts training on Sept. 27. Learn more about the events here.
MCUL & Affiliates Fall Leadership Development Conference
Hotel rooms are being held until Aug. 22 at the Grand Traverse Resort & Spa for those attending the MCUL & Affiliates 2019 Fall Leadership Development Conference. The event takes place Sept. 13-15 and advanced registration is required before securing room accommodations.
MCUL & Affiliates Lending School
The new MCUL & Affiliates Lending School, will feature Don Arkell and will take place Oct. 22-23 at The Henry Center in East Lansing. The first day addresses frontline topics and the second day is geared for managers. Registration is $219 per person, per day. Hotel rooms are being held on a first-come basis until Sept. 21 at the Candlewood Suites East Lansing, which is connected to The Henry Center.
Go to main navigation