In Brief, June 21
MCUL & Affiliates Lending School
Register now for the MCUL & Affiliates Lending School http://www.cvent.com/d/f6q853?RefID=19LendSchool_mon featuring Don Arkell. Taking place Oct. 22-23, the first day focuses on frontline topics and the second day on management issues. The event takes place at The James B. Henry Center for Executive Management at MSU in East Lansing. Registration is $438 per person for full conference; $219 per person for one day.
MCUL Event Notifications
Looking for information on upcoming training opportunities? Stay in the know by signing up to receive email notifications https://www.mcul.org/event-and-training-notices from MCUL on training topics you are interested in. Choose from management, HR, marketing, finance, lending, collections, compliance, technology, frontline, volunteer and business development topics.

State Rep. Visits DCECU to Discuss Industry Issues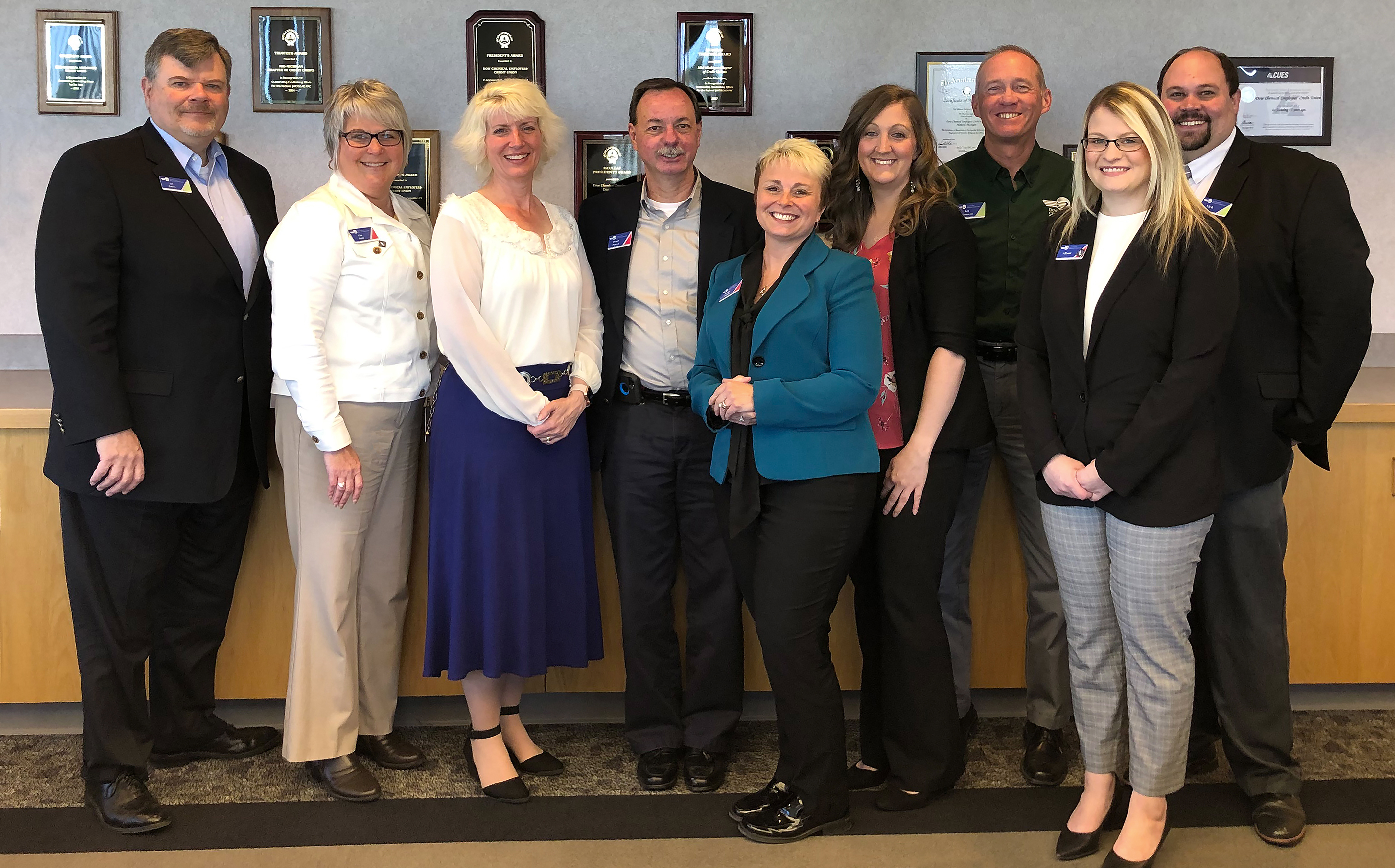 State Rep. Annette Glenn of Michigan's 98th District recently visited Dow Chemical Employees' Credit Union (DCECU) to talk with team members about issues facing the credit union industry. Much of the conversation focused on legislation related to data breaches, particularly merchant notification to card issuers when data breaches occur.

The June 3 meeting included (left to right) DCECU Chief Operations Officer Art Peters, Director of Compliance/Risk Management Lisa Gray, State Rep. Annette Glenn, DCECU President/CEO Dennis Hanson, Senior Director of Human Resources Sheila Wright, Senior Lead Operations Specialist Denise Urbaniak, Vice President of Retail Operations Ken Roznowski, Accountant Alison Lutren and Loss Prevention Manager Nick Eisentraut.

Photo courtesy of Dow Chemical Employees' Credit Union.
Michigan Legacy Credit Union Surpasses Goal with Book Drive Campaign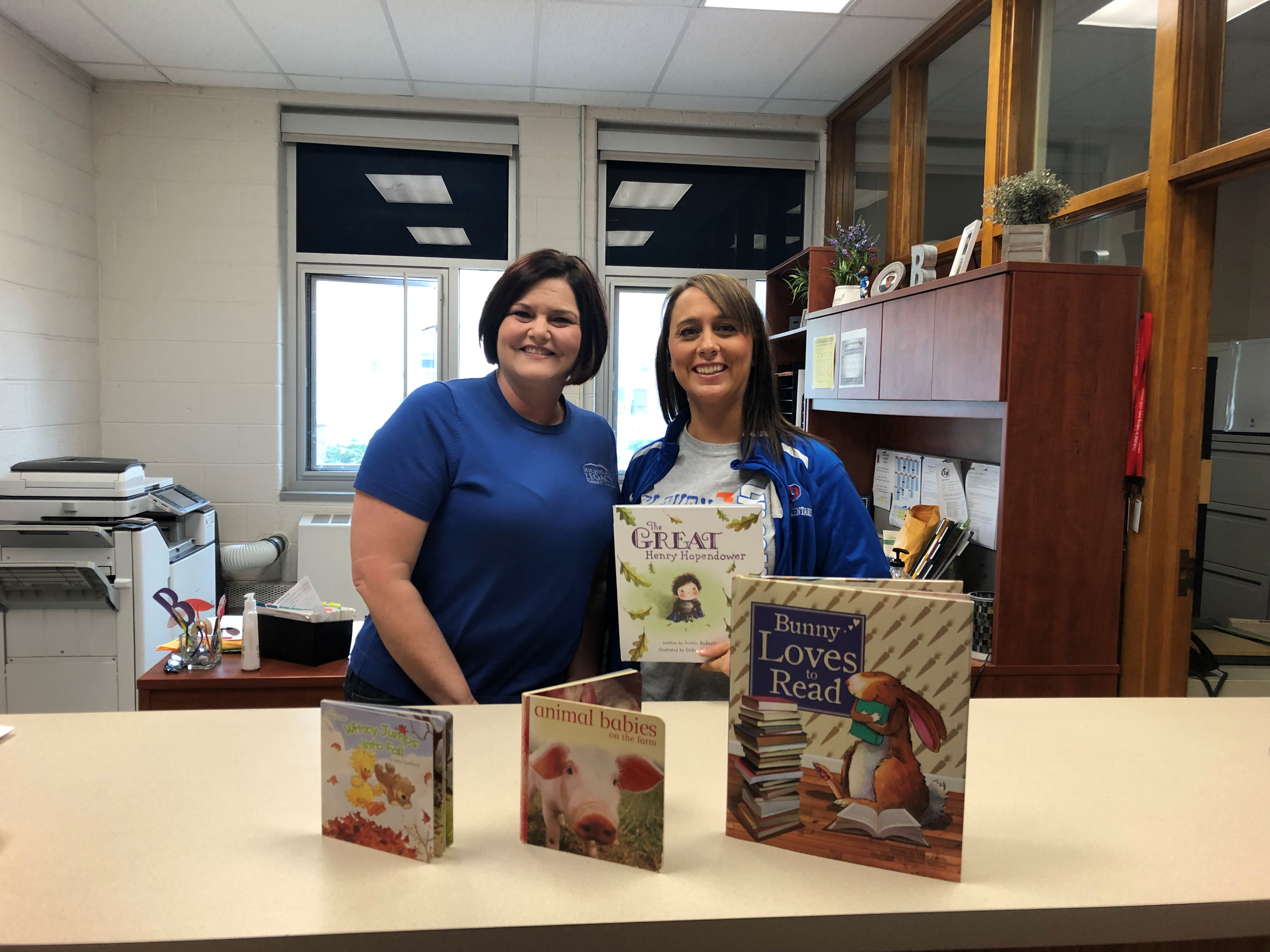 Michigan Legacy Credit Union, a financial institution and proponent of supporting the communities of its owners, gives back to schools in need with book drive.
With six branches serving five counties, Michigan Legacy understands the critical importance of early reading. National statistics show that children not reading well by third grade are four times more likely to drop out of school – (Students First – Statistics About Education in America). "In our continued mission to support our young ones, we found a need in our surrounding communities for books in elementary schools", says Carma Peters, CEO. "As part of our Legacy Impact program we decided to focus on doing what we could to supply books to local schools. The support we received was overwhelming!"
With the generosity of our staff and owners, Michigan Legacy donated 2,099 books to 10 schools within Southeast Michigan that surround their branch locations.

"We are extremely proud of this campaign and the smiles and gratitude we received from the students and teachers was overwhelming. We are dedicated to improving the lives of our owners and communities. Legacy is about providing and contributing all types of tools and education, beyond just financial and we are so proud of this initiative says Carma Peters."
Ingenuity Drives Improvement of Members' Experience with Card Usage
MSU Federal Credit Union (MSUFCU) is pleased to announce that its Card Services team has been recognized with the Excellence in Innovation Visa DPS Client Achievement Award as voted on by peers. This award recognizes Visa DPS clients who demonstrate innovative approaches to improving credit card program performance and cardholder satisfaction.

"We are honored to have been recognized with this award," said Sara Dolan, MSUFCU's Chief Financial Officer. "Our team is dedicated to enhancing member experiences when they use MSUFCU Visa cards, and earning this award demonstrates that we are making strides to achieve this goal."

In 2017, MSUFCU won the Visa DPS Client Achievement Award for Overall Portfolio Excellence, and a Global Service Quality Award for the Highest Authorization Approval Rate - Issuer, Card Present. Visa's performance programs celebrate the partnership between Visa and its clients, recognizing those who achieve high performance in key areas that drive business growth.

Northland and Kalitta Sponsor Free Veterans Lunch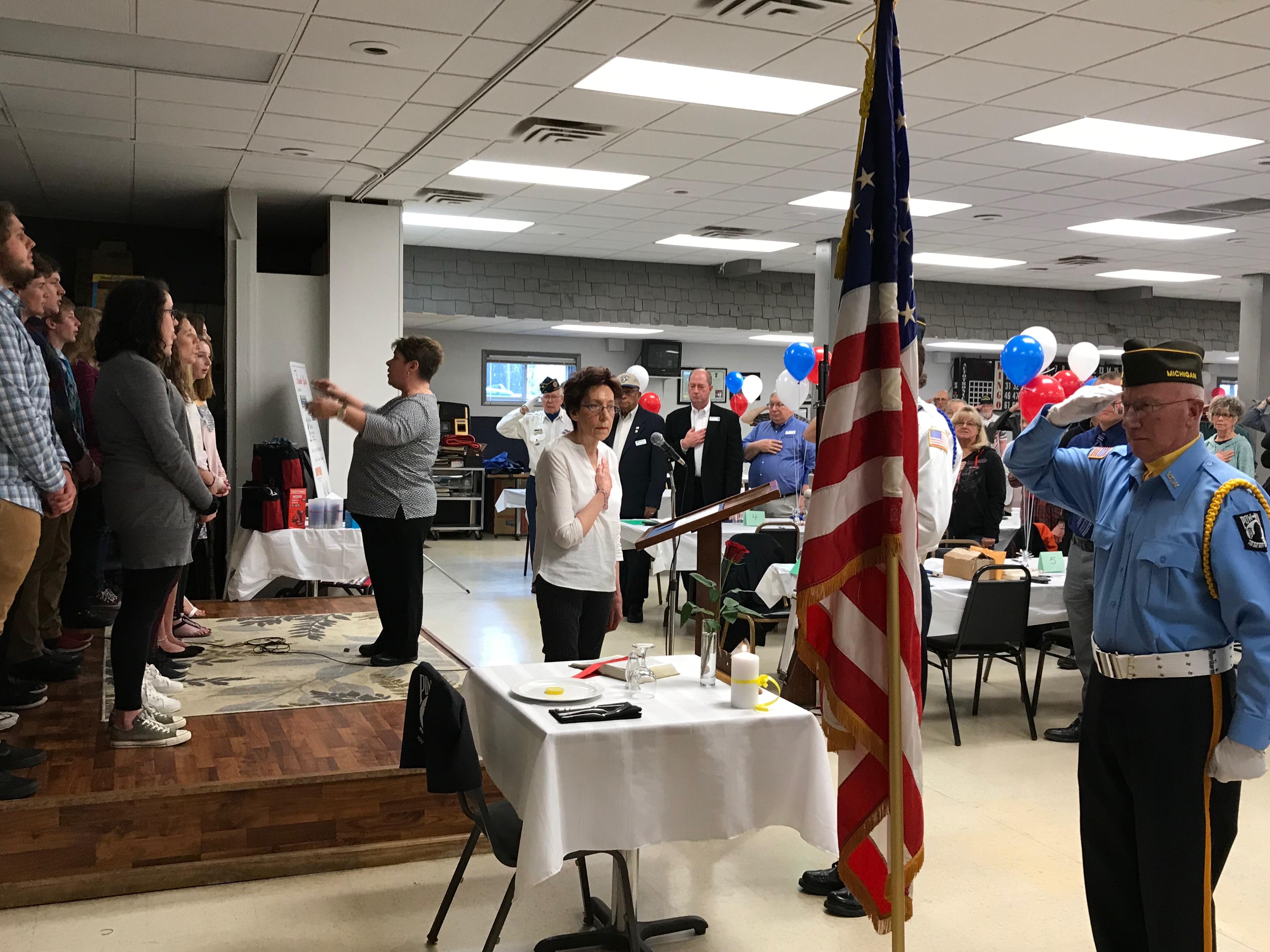 Northland Area Federal Credit Union, in partnership with Kalitta Air, recently provided a free veterans appreciation luncheon to honor those in the armed forces. The event included free haircuts, lunch, guest speakers, a local school choir to sing the national anthem and a 50th anniversary Vietnam War veteran pinning ceremony.

Approximately 100 Veterans gathered at the American Legion #274 in Oscoda for this inaugural event. Northland, which was once part of Wurtsmith Air Force Base (Kalitta Air now resides there), continues its bond with veterans by providing access to special services such as financial education, transitional housing access and more.

A local veteran who attended the event said, "As a lieutenant who was with a heavy artillery battalion in the central highlands of Vietnam during 1968-1969, the pinning program recognizing the 50th anniversary of the war was particularly meaningful."

"Northland truly values the freedoms our Veterans have served and died for, and we continually strive to find opportunities to thank them for their sacrifices," said CEO Pete Dzuris.
Go to main navigation