In Brief, June 14
MCUL Training Notifications
Looking for information on upcoming training opportunities? Stay in the know by signing up to receive email notifications from MCUL on training topics you are interested in. Choose from management, HR, marketing, finance, lending, collections, compliance, technology, frontline, volunteer and business development topics.

Genisys Credit Union Teamed Up with Cars 108 to Bring Critters to Kids
Genisys Credit Union and Cars 108 organized a collection for new/like new stuffed animals for children in distressing situations.

"We truly enjoy sponsoring projects like this," said President/CEO Jackie Buchanan. "Being able to support the communities we serve is very important to our organization."

The Genesee County Department of Health and Human Services will gather the donated critters, clean and distribute them to first responders to give to children who may be found in devastating situations.

Community members were encouraged to drop off new or gently used stuffed animals to select Genisys Credit Union branches. The collection period started in March and ended on April 3. The goal was to collect 2,000 critters — 400 more critters than last year. Cars Critters, together with Genisys Credit Union collected more than 3,000 toys.

"It was by far the most Cars Critters has ever collected," said Townsquare Media Senior Account Executive Bruce Johnston. "And we really appreciate the cooperation of all the branches and how seriously each branch took it knowing it was going to help kids."

MSUFCU Employees Donate More Than $42,000 to Charity Partners in First Quarter of 2019
As part of a yearlong charitable giving campaign, employees of MSU Federal Credit Union (MSUFCU) raised $42,497 in the first quarter of 2019. The funds were donated to four charities: Capital Area United Way, Child and Family Charities, Hope Against Trafficking and Mental Health Foundation's Be Nice Program.

"I am continually impressed by the compassion and generosity our employees show through our annual charitable giving campaigns," said President/CEO April Clobes. "The work our employees do to raise funds and volunteer to support these organizations is how we fulfill our core value of giving back to the community. Each of these nonprofit organizations plays a vital role in serving and strengthening the communities we serve."

Every year credit union employees select three charities, along with the United Way, to support through charitable giving efforts. Funds are raised through special events and activities, including: dress down days, raffles, bake sales, and more. Money raised each quarter is divided evenly between the four charities and then presented to a representative of each of them. In the first quarter of 2019, each charity received $10,624 on behalf of the more than 900 MSUFCU employees.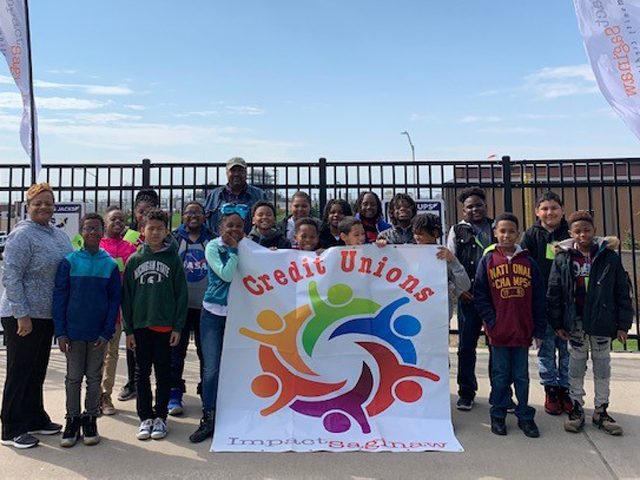 Impact Saginaw Sponsors Trip to Dow Diamond for Area School Kids
On Wed., May 15, Impact Saginaw Area Credit Unions sponsored a trip to see a Great Lakes Loons baseball game for approximately 400 local students during School Kids Day at Dow Diamond.
Students and their chaperones from Merrill Park, Stone, Jessie Loomis, Herig, Chester Miller, Arthur Eddy, All Saints and List Elementary Schools experienced a baseball game between the Great Lakes Loons and Dayton Dragons. When the final score was tallied, the Loons were victorious and the kids were treated with a complimentary lunch at the park and an Impact Saginaw backpack.

First Student generously donated the transportation of the students to/from the park for the event. This is the third year that Impact Saginaw has sponsored a trip to Dow Diamond for area students during School Kids Day at the park.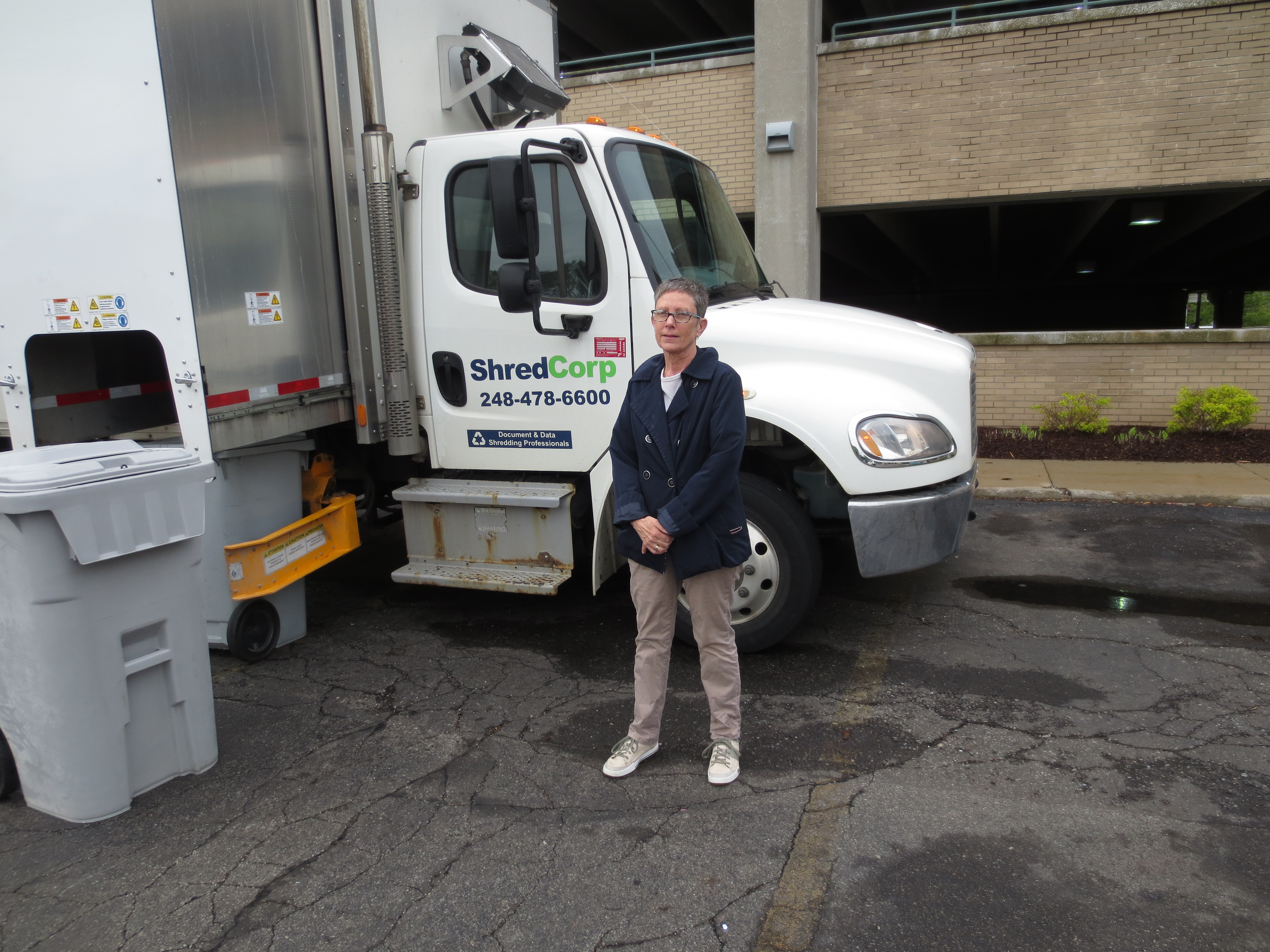 Credit Union ONE Hosts Free Shred Day In Ferndale
Credit Union ONE Members took advantage of a free paper shred day at the Ferndale Branch on May 18. The event collected and shredded more than 3.5 tons of reusable paper, and the members donated $249.00 for Beaumont Children's in Royal Oak.
Credit Union ONE continues to host these free shred day events in the spring and fall each year. This helps keep awareness about the importance of shredding and destroying old confidential personal records and information high.

Credit Union ONE Member Sandra Paran brought paperwork to be shredded and said, "I am glad that I was able to drop off stuff that needed to go, and happy that the credit union provides this service".
"Our Members really appreciate these events as they continue to grow in volume, with the identity theft problem that isn't going to go away," said VP of Community Relations John Kozich. "The donations are also appreciated for Beaumont Children's."
Go to main navigation