Zeal Credit Union Honors Winners of Hard-Working Spirit Awards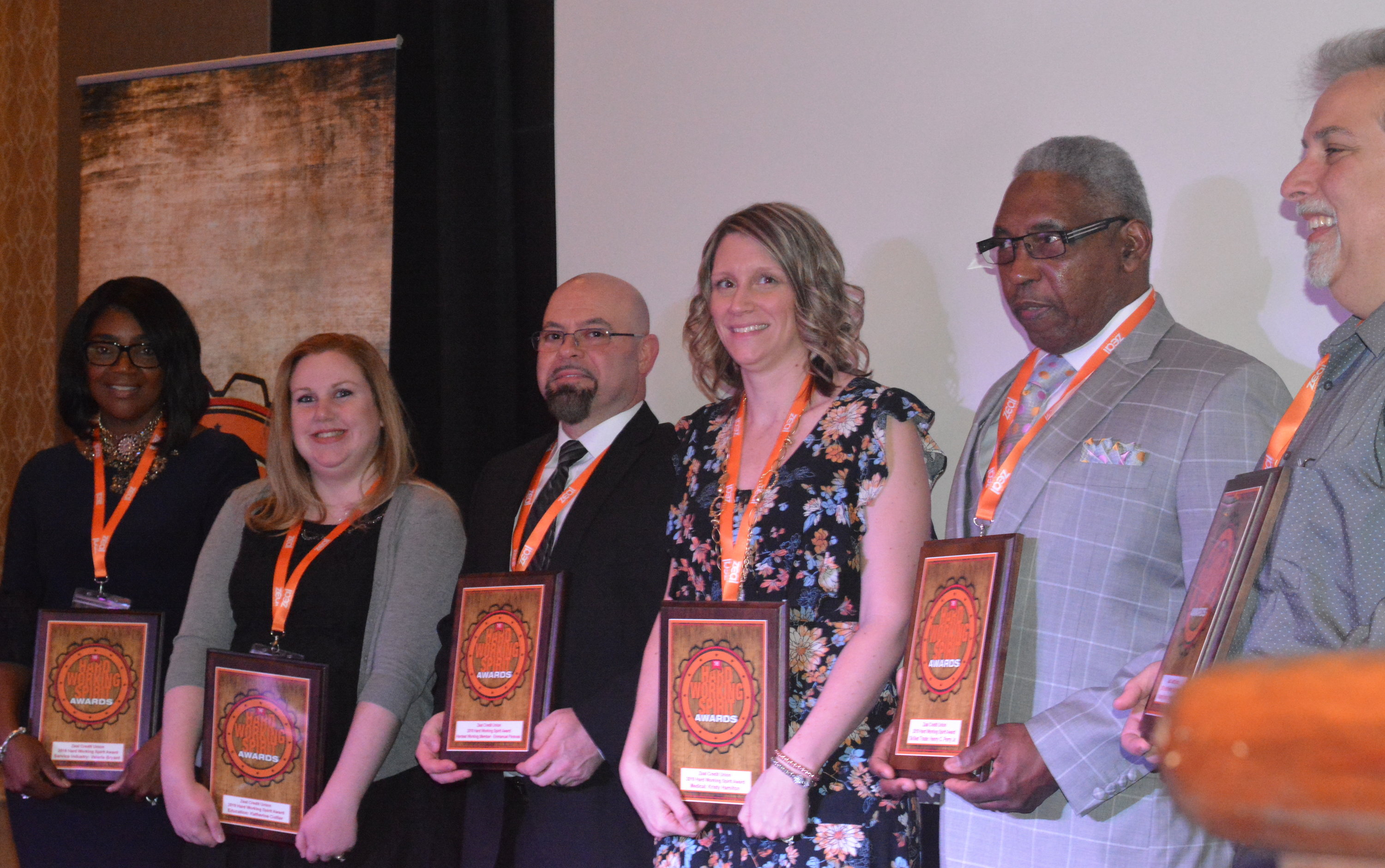 Three years ago, Zeal Credit Union created a way to recognize members who work hard and are passionate about what is important to them. For the third consecutive year, the credit union invited online nominations in nine different categories to honor people for their hard work and accomplishments.
"This year, we received more than 220 nominations from family members, friends and co-workers about people who not only work hard at their jobs, they are dedicated volunteers — giving back to the community," said Bryan Feldpausch, marketing manager for Zeal. "They made our selection very difficult."
Honored at Zeal's 65th Annual Membership Meeting in March at the Dearborn Inn, this year's winners in nine categories include:
Skilled Trade—Henry C. Perry, Jr., Mill worker, Lathrup Village
Civil Service—Brian Petersen, Firefighter/EMT, Gibraltar
Education—Katherine Collier, Teacher aid, Dearborn Heights
Office—Pamela Porshae, Loan closer, Taylor
Medical—Kristy Hamilton, Nurse, Garden City
Unsung Hero--Randy Spader, General Manager, Westland
Community Superstar—Mary Cross, Volunteer, Southgate
Service Industry—Valerie Bryan, Cosmetologist, Lathrup Village
Hardest Working Member—Emmanuel Paravas, Commercial inspector, Southgate
During the annual meeting, which was attended by the credit union's volunteer board of directors, hard-working staff and members, winners in eight of the categories were presented with award plaques and $100 VISA gift cards.
Recognized in the top category of Hardest Working Member was Emmanuel Paravas, a commercial inspector from Southgate, who also received an award plaque and the grand prize of $1,000.
Paravas, an Army veteran and retired police officer, has devoted his life to helping other veterans and first responders. He volunteers for countless organizations and is current commander of VFW Post #9283 in Southgate. Receiving two nominations, he was also described as a devoted husband, father and selfless spirit who never seeks recognition for his hard work, though is certainly deserving.
"The presentation of these awards was made even more special by having the opportunity to visit with the winners and their nominators during our Annual Membership Meeting," added Feldpausch.
Go to main navigation