Genisys Credit Union Awards Spirit of Main Street Grant to Highland DDA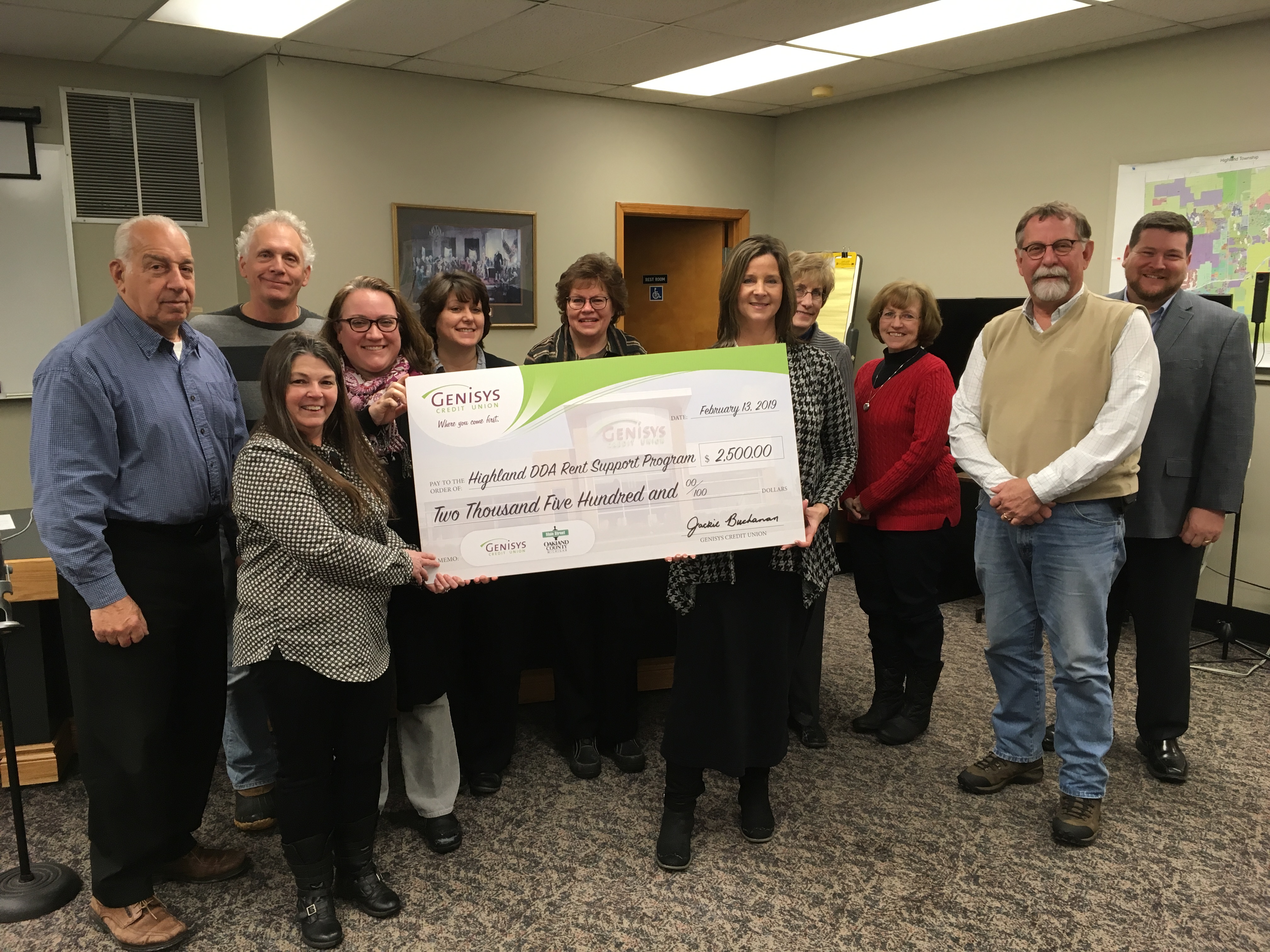 Genisys Credit Union recently presented the Highland Downtown Development Authority (DDA) with a Spirit of Main Street Micro Business Grant. Genisys partnered with the Oakland County Main Street Program to provide grants that will help support the newer small businesses and, in turn, create stronger downtown communities.
"It is so important to invest in our communities," said President and CEO Jackie Buchanan. "We are happy to be able to help local businesses and look forward to their continued success."
The Highland DDA was established in 2004 and has funded several projects, such as lamp posts, sidewalks, building facade improvements and community events. Their goal, as stated on their website, is "to encourage economic growth in a designated area resulting in increased value — hopefully affecting surrounding areas too." The DDA plans to use the grant funds for a rental subsidy program to encourage new businesses and also support existing businesses that may need help.
"The Highland DDA appreciates Genisys' generosity and is very excited to offer the Rental Support Program to a new business or an existing struggling business," said DDA Executive Director Melissa Dashevich. "Their support has made it possible for the Highland DDA to offer this opportunity to two businesses."
Go to main navigation