In Brief, March 8
Credit Union Collection Consortium
The Credit Union Collection Consortium is hosting attorney Elizabeth Butler of Butler Rowse-Oberle, PLLC on Wed., March 13, 2019 at Extra Credit Union, located at 6611 Chicago Road in Warren from 2-4 p.m. Elizabeth will be speaking on "How to Handle Deceased Members and Estates," a topic of interest to those of you who are involved in the process when members pass away with assets and/or liabilities. There will also be some fun with a Collections Trivia Challenge presented by Mark Milligan, Extra Credit Union's payment solutions manager.
For registration to the May 7th one day Collector Training School at the MSU Management Education Center in Troy, click here. For questions about either event, feel free to call Mark at 586-276-3101. All interested credit union professionals are welcome to attend.

MCUL & Affiliates Leadership @ Eleven
Act fast to secure remaining seats to the MCUL & Affiliates Leadership @ Eleven executive development series, kicking off with an orientation webinar on March 19. The opportunity is available to 16 individuals and limited enrollment is still available on a first-come basis until March 12.
Neighborhood Mortgage Solutions Donates to Michigan Credit Union Foundation
Neighborhood Mortgage Solutions is pleased to announce a donation to the Michigan Credit Union Foundation (MCUF). Through voluntary employee contributions such as jean days, recycling and other team activities, are happy to present a check for $1,607.95.

NMS is proud to support the MCUF, which utilizes donations to provide financial education, community reinvestment grants, and coordinated statewide initiatives. Funds are also used to support credit union financial counseling training and provide CUNA Management School scholarships. They're grateful for the opportunity to contribute to the communities served by the MCUF as part of an effort toward making a difference in the state of Michigan.
Credit Union ONE Partners with the American Heart Association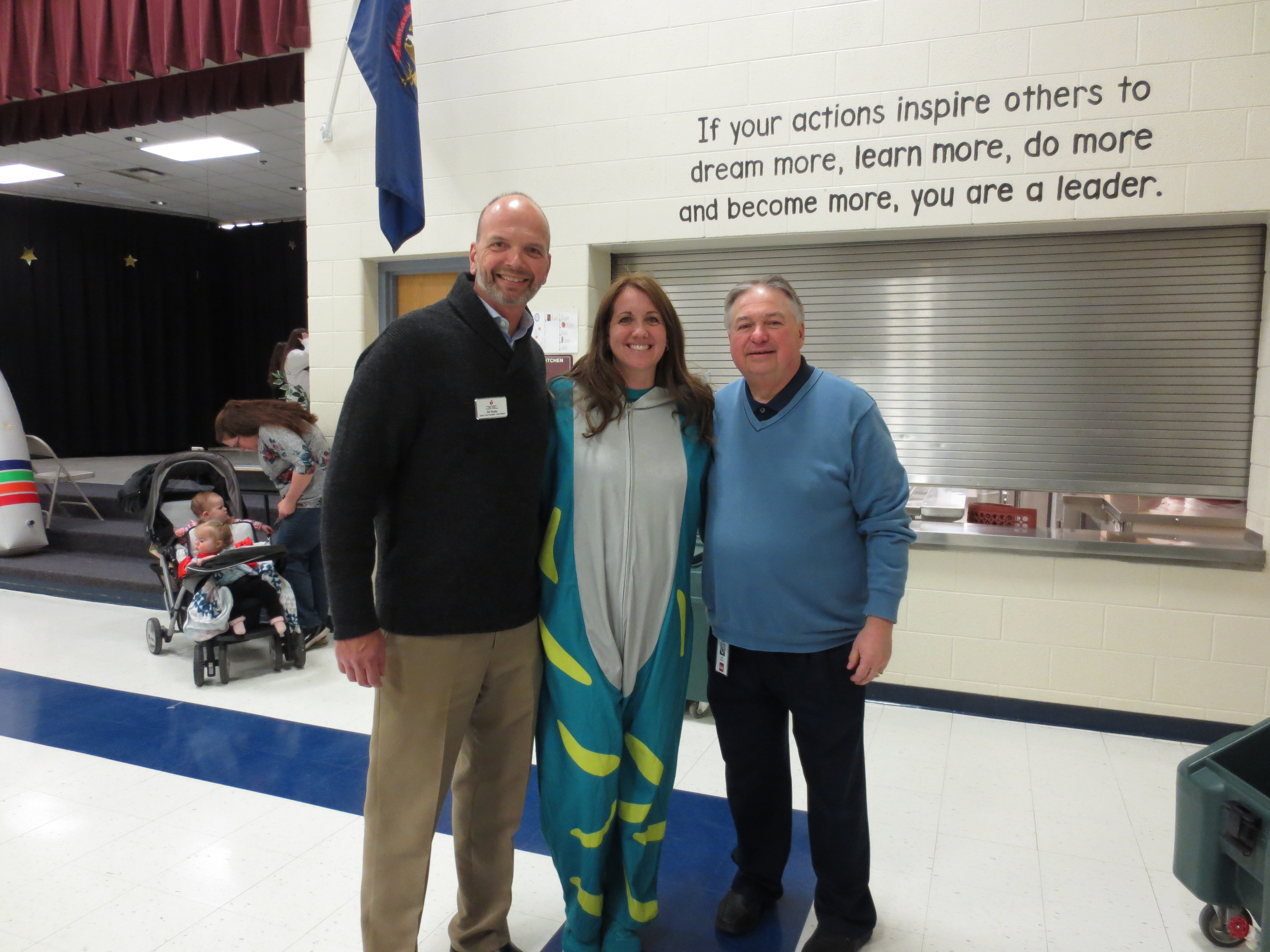 Credit Union ONE partnered with the American Heart Association to sponsor two large grade schools in Macomb County for the "Grow A Healthy Heart, Jump Rope for the Heart Program." Duncan Elementary in the Utica School District and Washington Elementary in the Romeo Community School District were the two participating schools.

As part of the program, participating students learned things, such as getting 60 minutes of exercise daily, eating fruits and vegetables with each meal, avoiding tobacco in all forms, reducing sodium intake and to choose water over sugar sweetened beverages. Jumping rope and walking and running are used to show the importance of keeping yourself fit. As part of the program Credit Union ONE donated to the Physical Education Department of each school for the purchase of equipment, and also donated water bottles to the Teachers and staff along with Heart shaped stress balls for each participating child.
"The enthusiasm and energy shown by the students at the all school assembly program presentation was amazing," said John Kozich, VP of Community Relations at Credit Union ONE. "This is a great way for kids to learn at an early age the importance of a healthy heart and healthy habits."
ELGA Credit Union Hosts Grand Opening Celebration at Their New Downtown Flint Branch
ELGA Credit Union, headquartered in Burton, announces the grand opening of their new full-service Downtown Flint branch, located at 600 S. Saginaw St. This will be their eleventh branch location.
The newest, full-service ELGA Credit Union branch provides everything from lending to deposit services for both area residents and businesses. In order to provide even more convenience, this location will have two ATMs with 24/7 access and a commercial deposit drop box.
"We already have many members that live, work and attend school in the downtown Flint area. We are excited to open a branch in their community and provide extra convenience," said Downtown Flint Branch Manager Jay McDaniel. "We look forward to building lifelong relationships through this new branch."
"We look forward to all of the opportunities we will have in our new location to serve the community." said CEO Karen Church.
Go to main navigation