American 1 Sponsors Non-Profit Veteran Organization for Second Year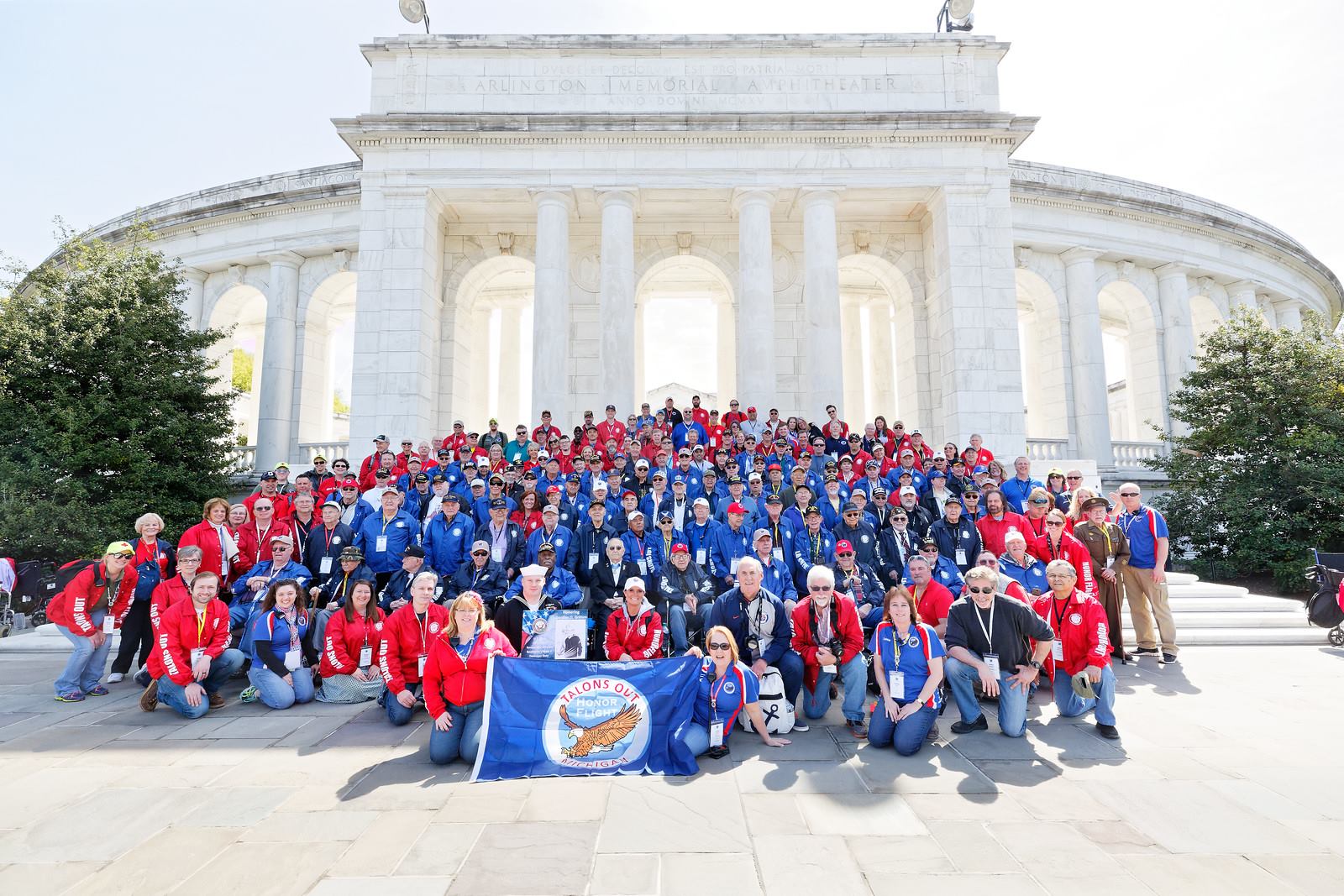 American 1 Credit Union is pleased to announce their second sponsorship of a Talons Out Honor Flight, taking place on April 20, 2019. Talons Out is a 501(c)(3) and a regional hub of the national non-profit organization Honor Flight. Honor Flight volunteers serve Veterans with an all-expense paid trip to our nation's capital where they tour monuments built in their honor.
"We are thrilled to be a part of the Honor Flight movement for the second year in a row," shared Laura Pryor, VP of marketing & communications for American 1. "Sponsoring the flight represents American 1's desire to celebrate our veterans and give them the honor they deserve. Our 2018 sponsorship helped spread the word of Talons Out, which significantly increased the number of veterans going on the Honor Flight."
Bobbie Bradley, president of Talons Out, shared they are now accepting Vietnam-era veterans as of Feb. 5, 2019. This will give even more veterans the opportunity to visit Washington, D.C. and the memorials that recognize their sacrifice.
"We are excited to include Vietnam-era veterans as part of the veteran group we officially serve. WWII, Korea and Vietnam heroes all deserve to be honored. WWII is the reason Honor Flight began, and we will continue to make those veterans our top priority. When we started Talons Out just five short years ago, there were around 2 million WWII Veterans and we were losing them at a rate of 1,000 per day. Today, about 290,000 remain and we are losing them at a rate of around 250 per day," said Bradley.
Veterans may apply for the Honor Flight at talonsouthonorflight.org, or stop in at any American 1 branch for an application. Guardians are welcome to apply, as well as assist Veterans in the application process.
American 1 and Talons Out invite the community to join them for a "welcome home" party at Wings Event Center in Kalamazoo the night of April 20. The evening will be one of celebration as the crowd welcomes home the vets from their whirlwind trip to Washington, D.C.
Go to main navigation