In Brief, Dec. 14
Credit Union Collection Consortium Creates Logo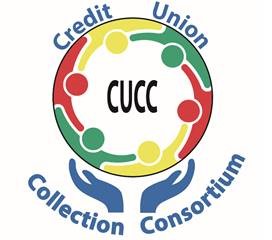 The Credit Union Collection Consortium has been especially busy lately. Not is the consortium hosting its collector training school on May 7, 2019 at the MSU Management Education Center's main auditorium, the organization has also developed a new logo. The logo, commissioned and designed by 16-year-old high school student Elizabeth Stevenson from Rochester Hills, represents the networking and educational opportunities the group strives to achieve.
"Elizabeth researched what a consortium is and she came up with our design," said Julie Hoff, the group's secretary. "[It] depicts the hands teaching people in a round table environment."
E-Notary Legislation Signed Into Law
Governor Snyder signed PA 360, E-Notary legislation, into law yesterday. The legislation was introduced earlier this year by Senator Peter MacGregor (R-Rockford) and, coupled with Representative Diana Farrington's (R-Utica) remote electronic notarization legislation (PA 330), will provide credit unions limitless possibilities when it comes to serving members' notarial needs. Once fully implemented, notaries will be able to sign and seal documents electronically and even conduct notarial transactions remotely with members. This legislation is a positive step forward towards more efficient methods of serving members.
Registration for MCUL Compliance Conference Now Open
Registration is now for the MCUL & Affiliates 2019 Compliance Conference, Feb. 20–21 at the DoubleTree by Hilton Hotel Bay City—Riverfront. Lynn Ciani, chief risk officer and general counsel at Numerica Credit Union, will be on hand to deliver the keynote on "Canna Money: It Will be Everywhere." Her presentation will offer considerations credit unions need to address if they plan to bank the cannabis industry, including insights on lending, deposits and the Bank Secrecy Act. Full conference registration is $339 with a one-day registration option of $189.
Go to main navigation