Gerber FCU Supports Newaygo County Compassion Home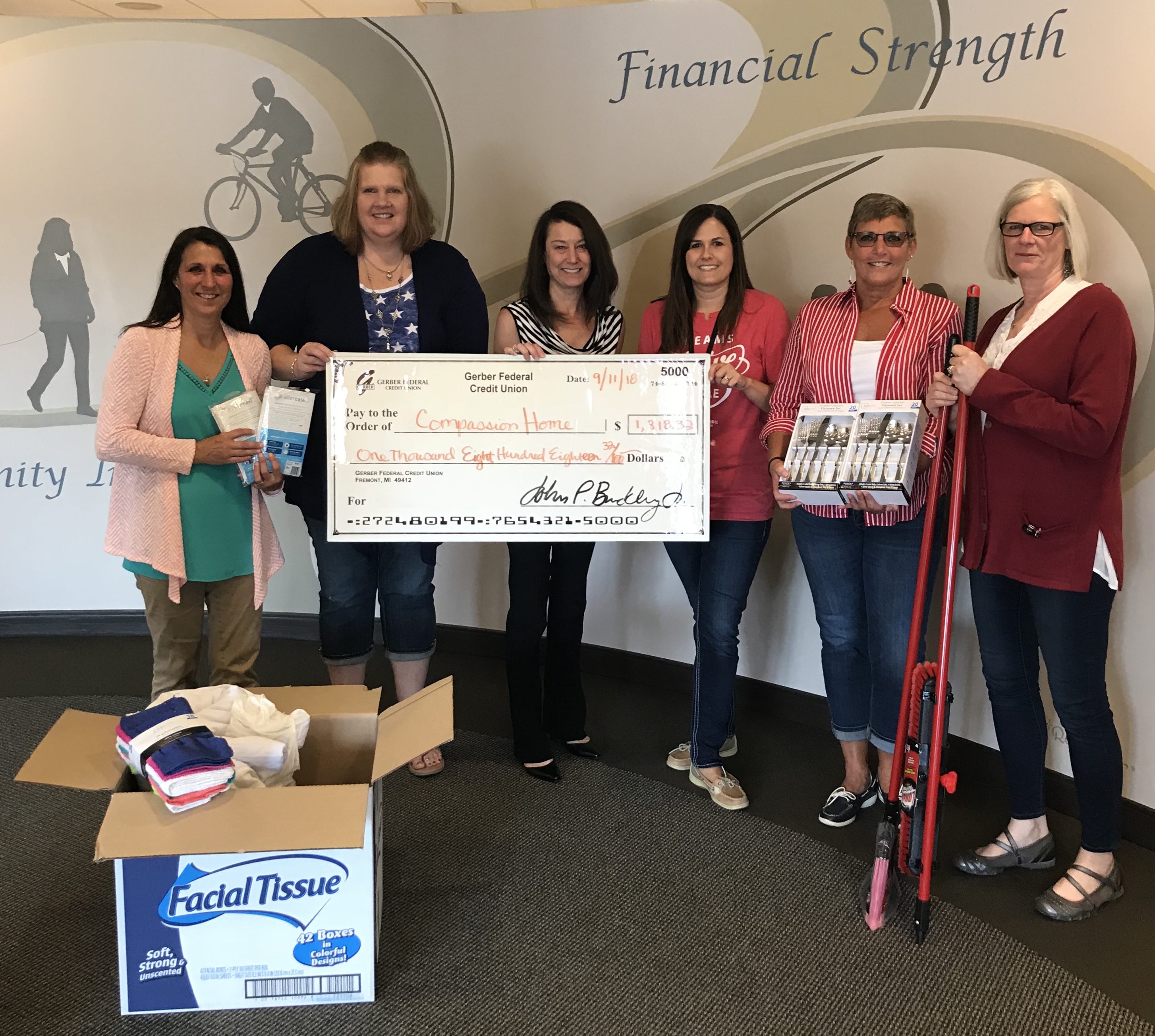 Gerber Federal Credit Union employees recently raised $1,818 for the Newaygo County Compassion Home for the Terminally Ill. Employees also gathered items needed to supply homes available to individuals in our community who are nearing the end of life.
"This organization holds a special place in the hearts of our employees," said Heather Wiersema, Gerber Federal Credit Union's marketing manager. "We plan to volunteer our time when needed and to raise funds annually through a variety of fundraising activities. We'll host bake sales, book sales, pop can drives, squeegee events in our drive-ups, jean Fridays and more. This is just the beginning."
Gerber Federal Credit Union was founded in Newaygo County and is focused on growing with its community. The credit union has two branches, located in Freemont and Newaygo. Stop in or visit gerberfcu.com to learn why Newaygo County trusts Gerber FCU as their financial partner.
Go to main navigation