CU Executives Meet with Rashida Tlaib, Democratic Candidate for the 13th Congressional District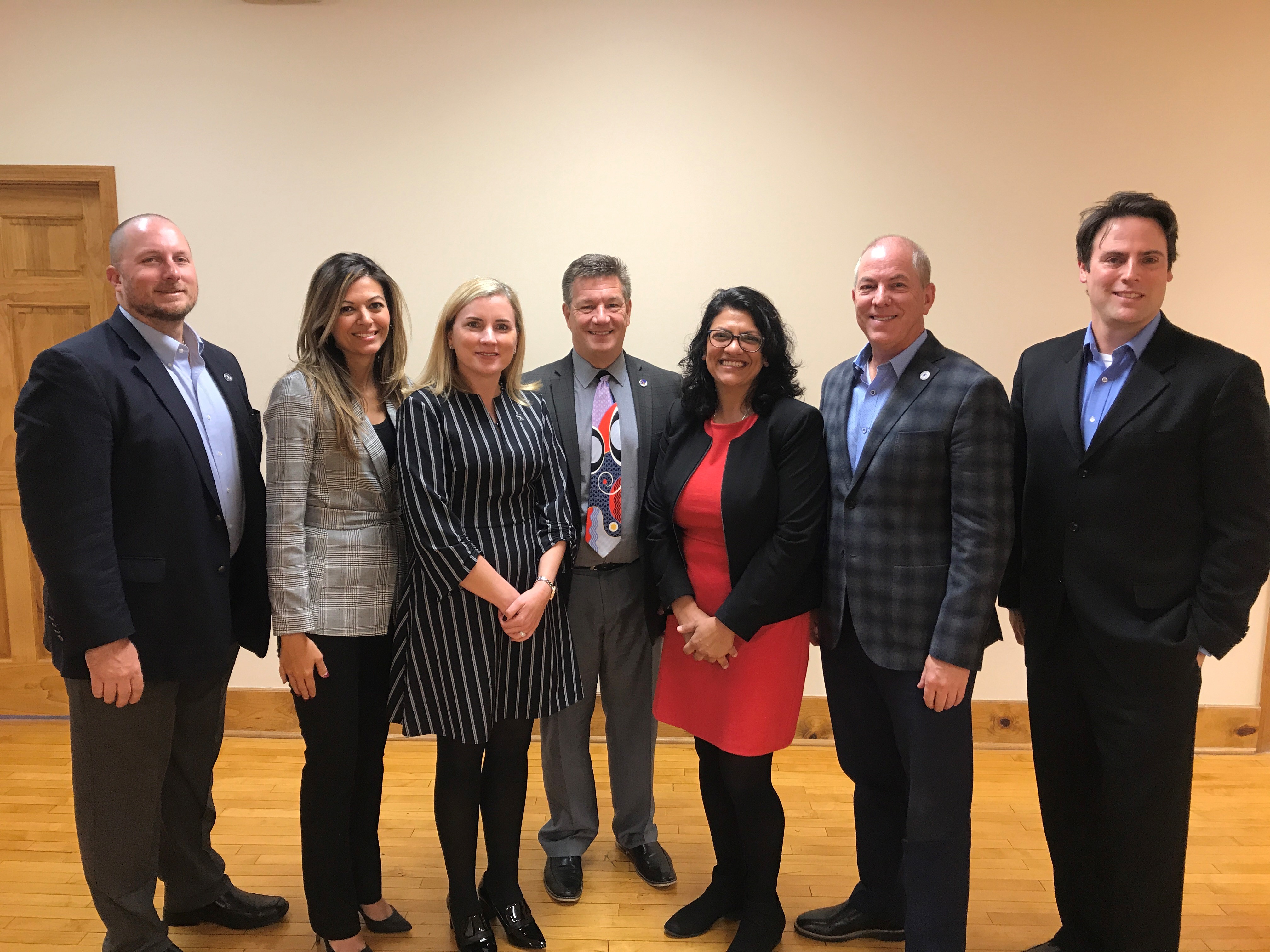 On Oct. 17, Michigan credit union leaders had the pleasure of sitting down with Rashida Tlaib at her office in Detroit. Tlaib won the August 2018 Democratic primary for the full two-year term in the 13th congressional district and has been endorsed by the Michigan Credit Union League (MCUL).
The 13th district, located entirely in Wayne County, includes portions of Detroit and is considered to be a strong democratic district. As such, Tlaib is favored to win the seat in November and succeed former Congressman John Conyers, who retired in late 2017.
Tlaib expressed her strong feelings for the people of the 13th district and desire to help them tackle many of the area's most pressing problems, including making homeownership more achievable and addressing underemployment. MCUL and local credit union leaders discussed her support for credit unions and the credit union difference.
Assuming Tlaib prevails in November's general election, MCUL looks forward to working with her as a member of the 116th Congress.
Go to main navigation