Vibe Credit Union Hosts Ribbon Cutting for Ferndale eCenter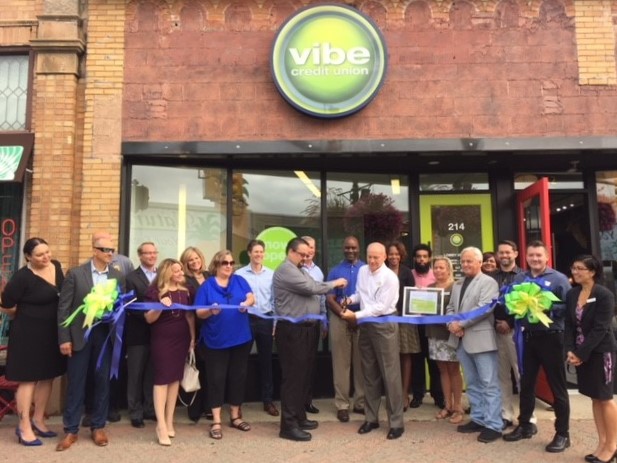 Vibe Credit Union recently announced the completion and grand opening of its new eCenter located at 214 West Nine Mile Road in downtown Ferndale. To celebrate the eCenter's opening, the credit union hosted a ribbon cutting on Sept. 19.
At this eCenter, Vibe has created a unique way for members to do their banking. People are greeted by friendly member service representatives who open new accounts and demonstrate how to use the credit union's cutting-edge technology.
"We are very excited to grow our business and reach out to new communities. The design of this new eCenter was built around technology that is made to seamlessly integrate into our members' lives," said Tom Reagan, Vibe's president/CEO. "Our new location in downtown Ferndale provides a way for even more people to bank different with Vibe."
Vibe Credit Union has been a part of Metro Detroit's history for over 80 years and currently has eight full-service branches and two eCenters.
Go to main navigation