MSUFCU Donates More Than $92,000 to Charity
In the first half of 2018, as part of a yearlong charitable giving campaign, employees of MSU Federal Credit Union (MSUFCU) raised $92,908 to donate to four local charities: Court Appointed Special Advocates (CASA), Kids' Food Basket, Lighthouse of Oakland County and Capital Area United Way.
Every year, employees select three charities and United Way to support through giving efforts, and raise funds through special events and activities, including dress down days, movie theatre ticket purchases, bake sales and more. Money raised each quarter is divided evenly between the four charities.
"Nonprofit organizations play a vital role in shaping and strengthening our communities," said April Clobes, MSUFCU's president/CEO. "The work our employees do to raise funds, volunteer at and support these organizations is one way we fulfill our core value of giving back to the community. I am continually impressed by the compassion and devotion our employees show through our annual charitable giving campaigns."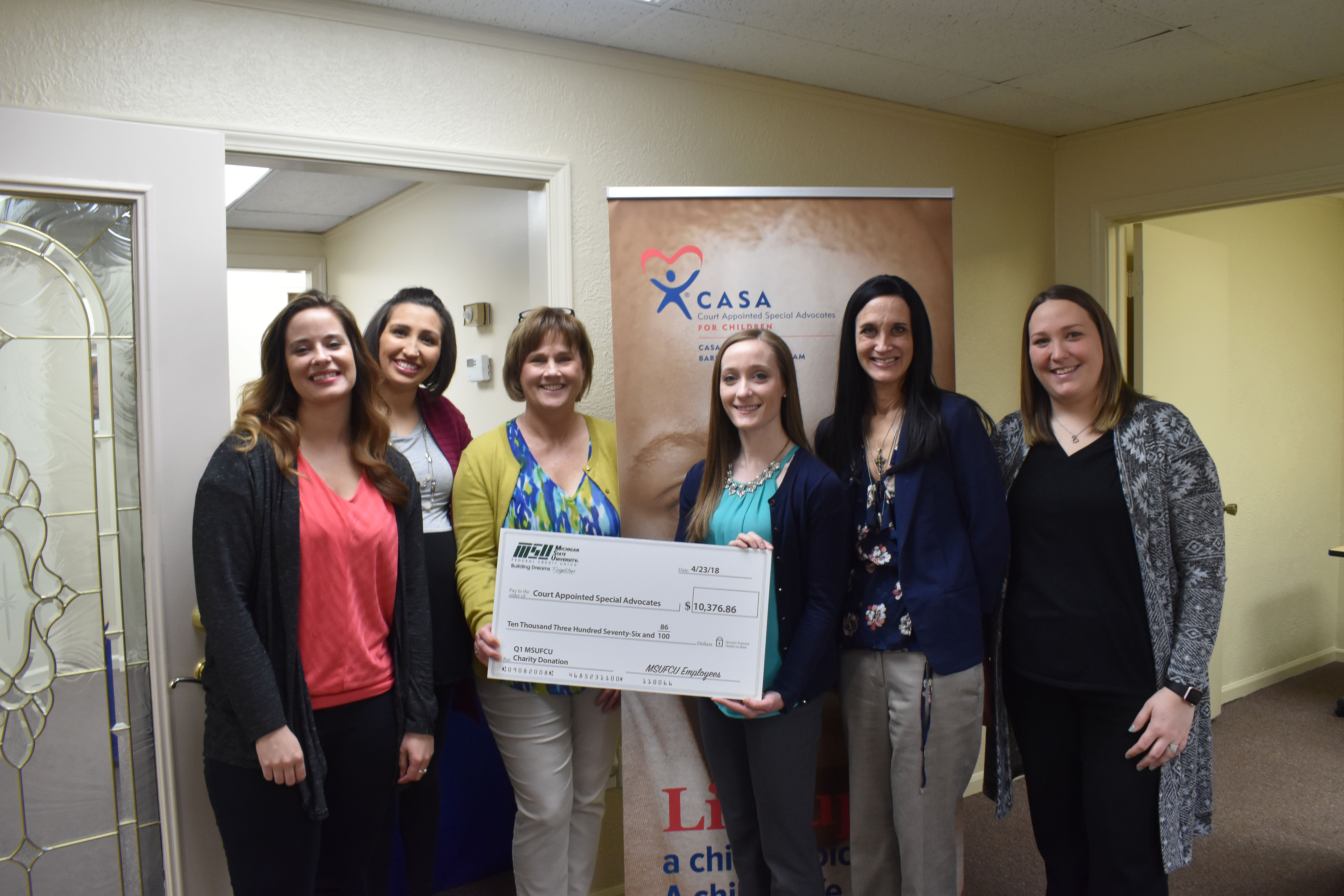 CASA provides highly trained volunteers to advocate for the best interests of children who are under court jurisdiction due to abuse and neglect, serving Barry, Eaton and Ingham Counties.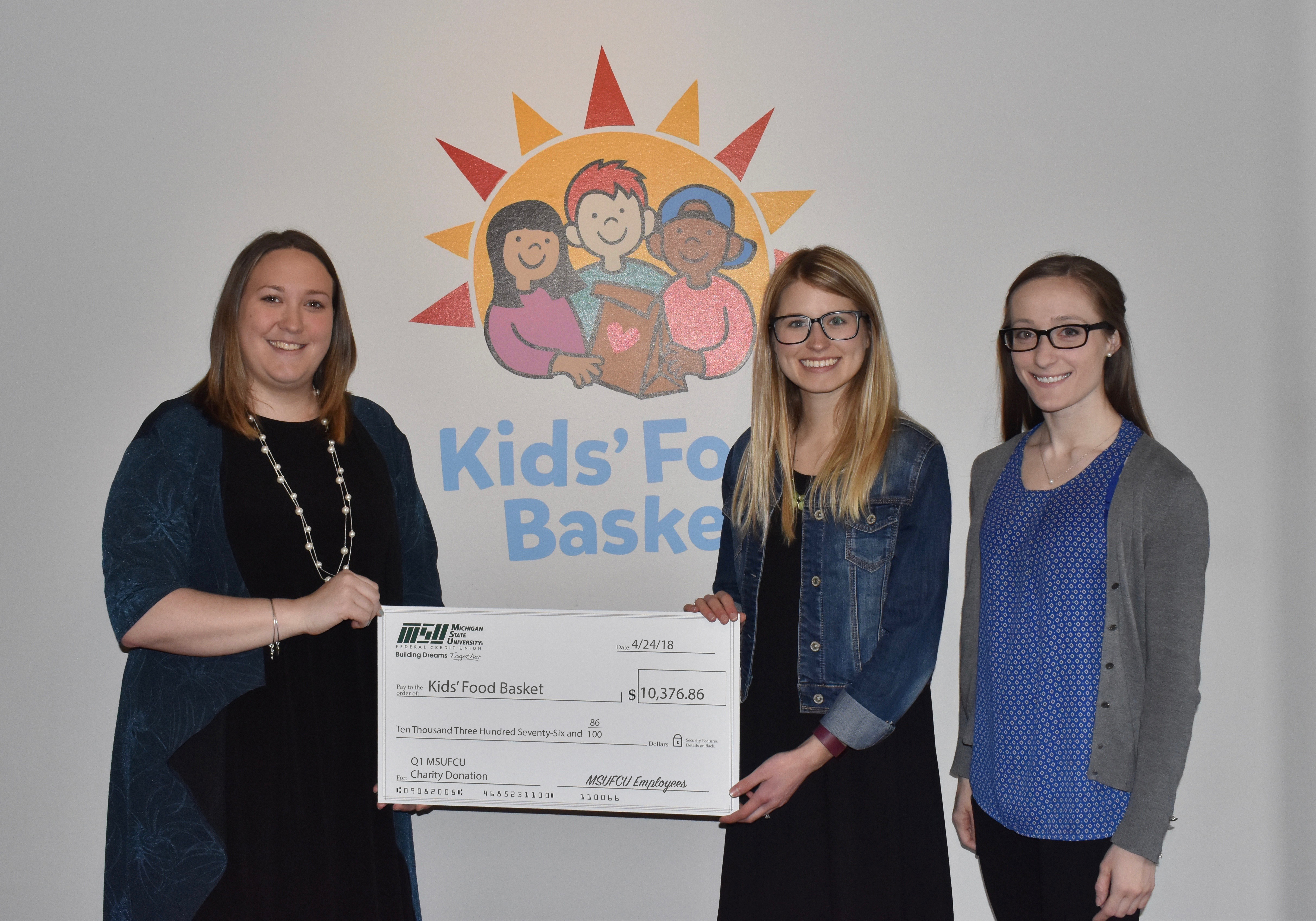 Kids' Food Basket creates Sack Suppers for children in West Michigan living at or under the poverty line, providing well-rounded and nutritious evening meals.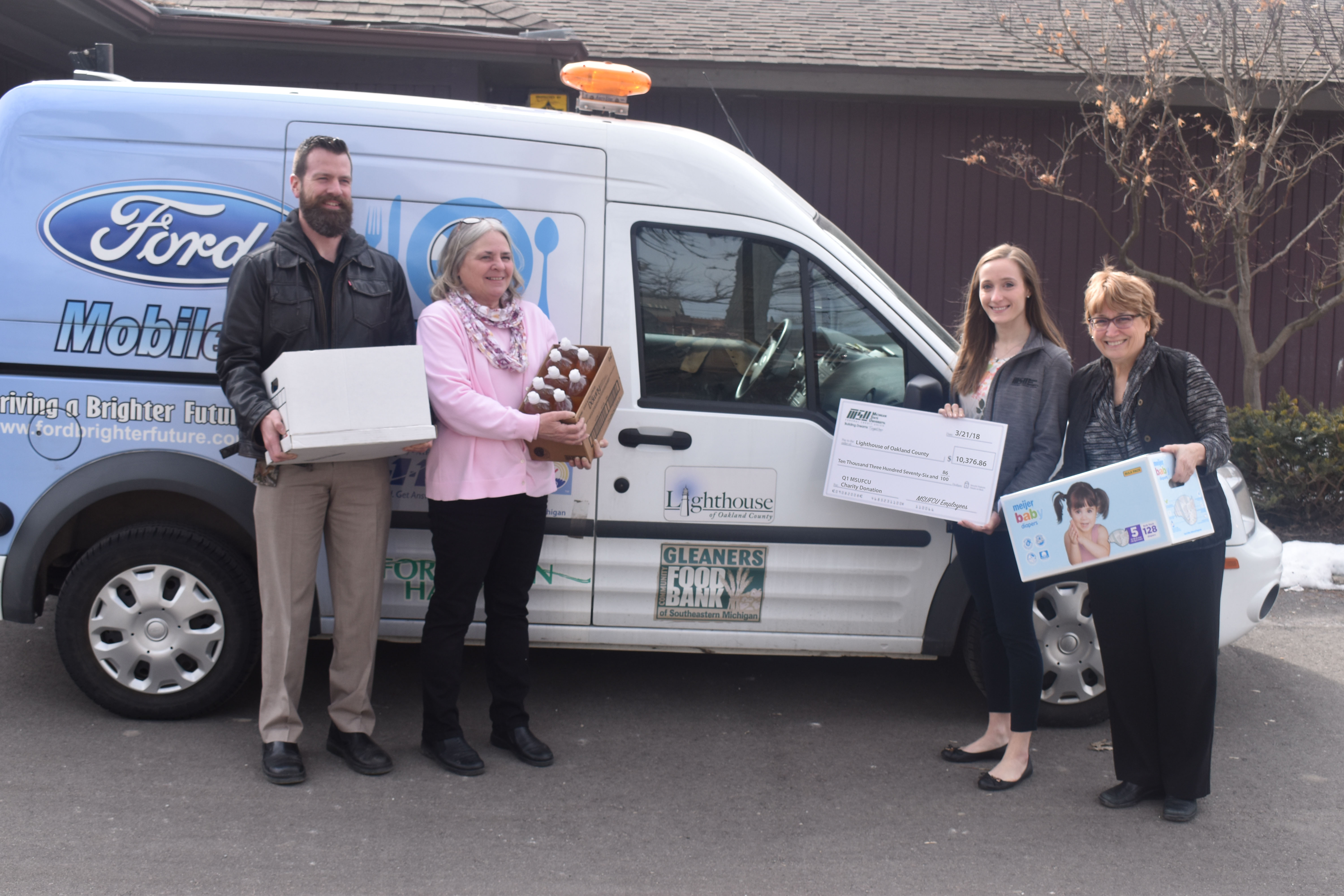 Lighthouse of Oakland County provides short-term emergency assistance and other support and services to help families become economically self-sufficient.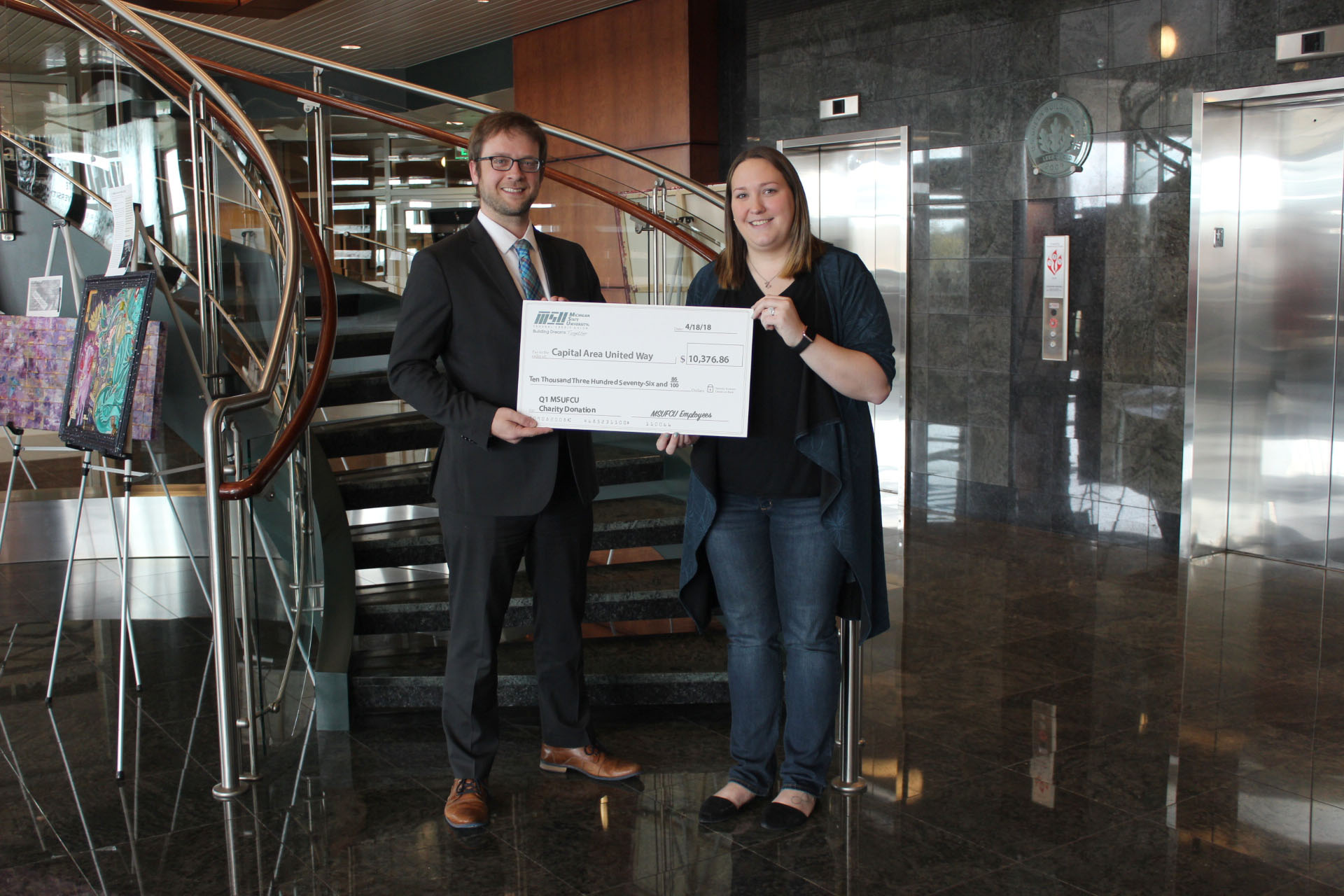 Capital Area United Way supports tri-county programs and services that address complex health and human service problems.
Go to main navigation