Vibe Credit Union Awards FU$E Scholarships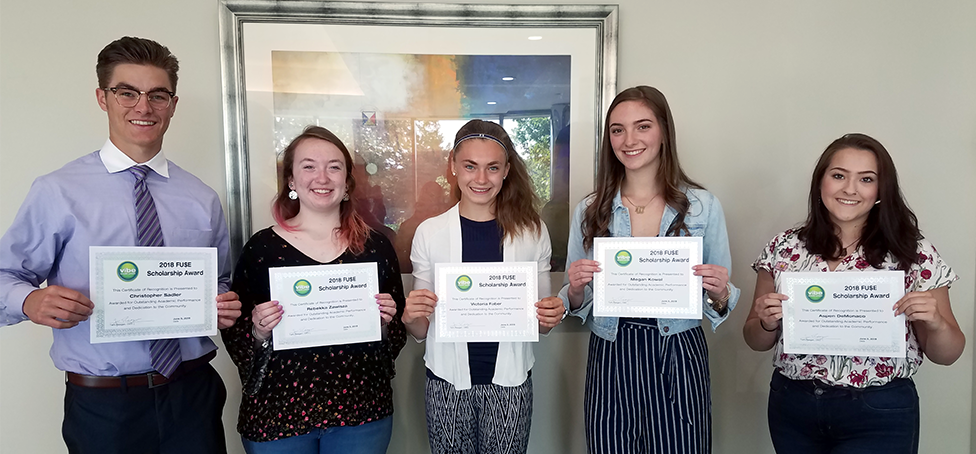 On June 5, Vibe Credit Union hosted a reception to recognize five graduating high school seniors chosen to receive a $1,500 FU$E Scholarship.
In the tenth year of the FU$E Scholarship Program, Vibe understands that the rising cost of tuition weighs heavily on our youth and increased each 2018 award by $500.
"This year's talented recipients truly embody the spirit of social responsibility and the credit union philosophy of people helping people," said Vibe's president/CEO, Tom Reagan. "We can all take comfort in knowing that our future is in good hands."
Winners maintained strong academic performances while juggling dual enrollment, athletics and hundreds of hours of community service.
"This was one of our largest pools of submissions and the amazing class of 2018 applicants made the decision very difficult," said Reagan.
Vibe is committed to its young members and offers a selection of deposit accounts, a credit card and a high school financial literacy program.
Go to main navigation