Gerber FCU Donates 100 Backpacks Stuffed with School Supplies to Local Kids in Need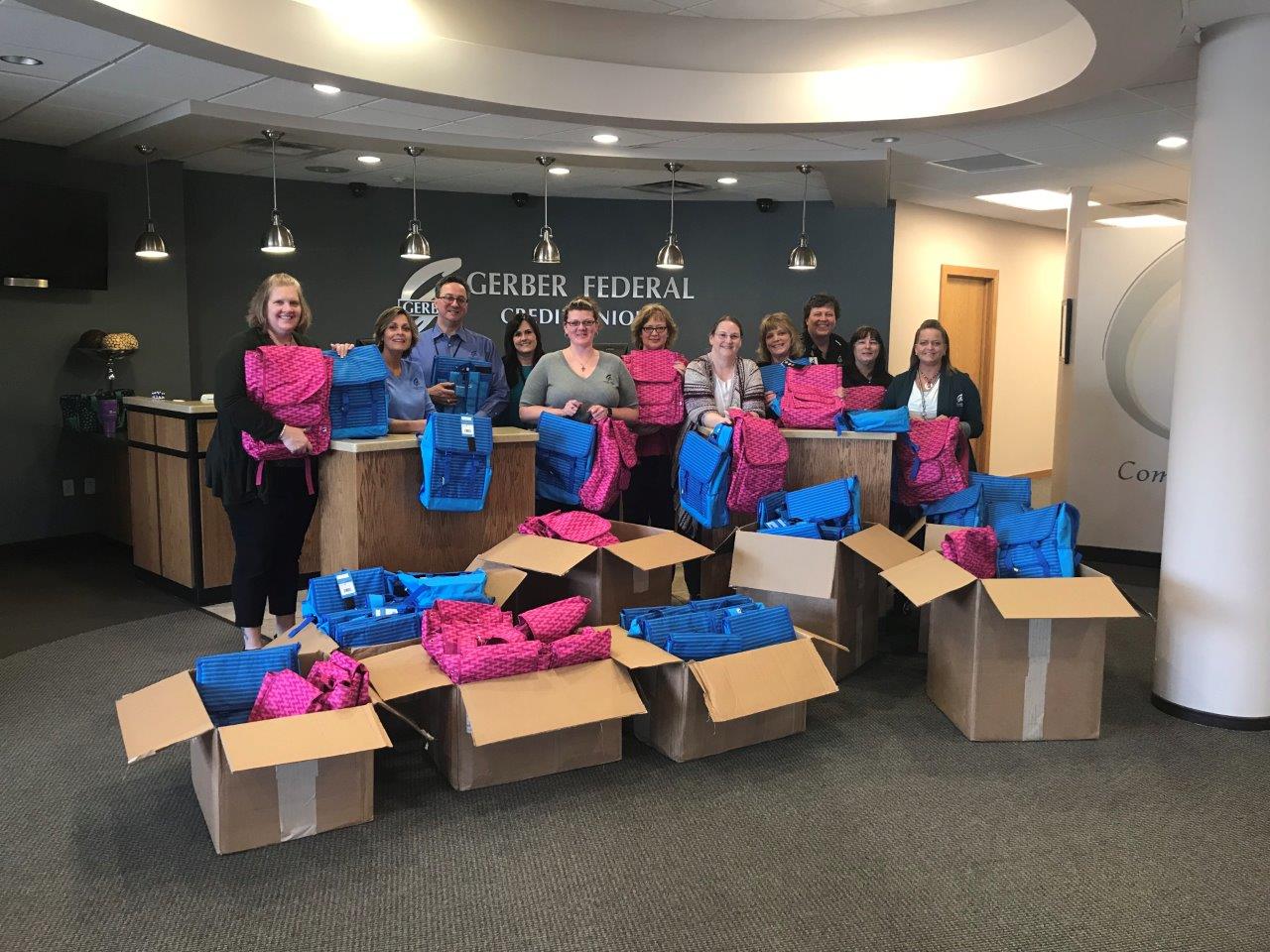 Gerber Federal Credit Union recently purchased backpacks filled with supplies from Yoobi, an innovative school supply company, to donate to local schools. For every supply Gerber purchased, Yoobi donated an equal number of items to high-need elementary schools across the U.S. through the Kids in Need Foundation, creating an impact both locally and nationally.
Gerber's president/CEO, John Buckley, and marketing manager, Heather Wiersema, distributed a total of 100 backpacks to the following school districts: Big Jackson, Fremont, Fremont Christian, Grant Christian, Grant, Hesperia, Holton, Newaygo and White Cloud.
"Our employees were excited to participate with the backpack assembly and had such a great time," said Buckley. "Anything is possible when children begin the school year with the tools they need to succeed. We're proud to partner with Yoobi to give kids a great start."
Find out more about Gerber's youth programs here.
Go to main navigation