Michigan Credit Union Community Celebrates the Life of Russ Brown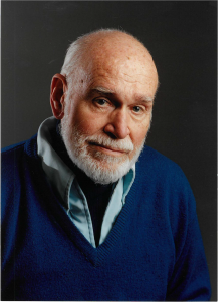 Russell C. Brown, Jr., formerly of Vibe Credit Union, passed away on April 27 at 95 years old. Brown served on Vibe's board for 48 years.
"We want to celebrate the life of Russell C. Brown, Jr., for his loyalty and dedication serving on the board for 48 years," said Vibe Credit Union's chairman, David Cowles. "His leadership contribution was profound and has had a lasting impact."
Brown was elected to the Telephone Employees Credit Union's board of directors in January 1960, serving as vice chairman from 1970 to 1984 and as interim chairman in 1980. He also served on the Audit Committee until he retired from the board in October of 2008.
"Russ served in the Army, and was the members' greatest ally, witnessing tremendous growth in products and services, always keeping the mission to serve the membership," said Vibe's board secretary from 1960–1986, Esther Newberry.
Brown was honored with a memorial visitation and service on May 4. Those who still wish to pay tribute to him may make memorial gifts to Great Lakes Hospice Care.
Go to main navigation