Gerber Federal Credit Union Hosts 68th Annual Meeting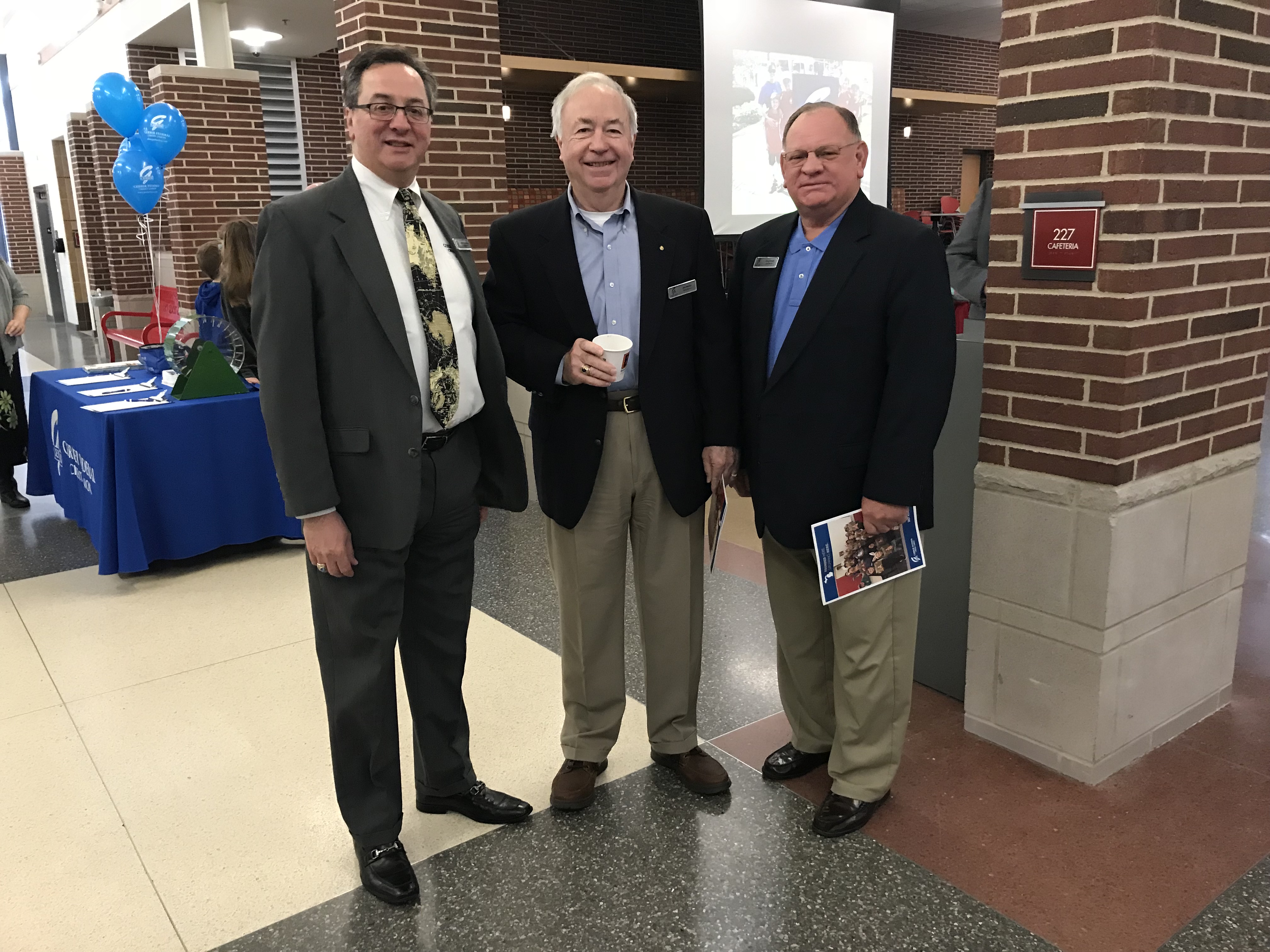 Instead of spring flowers for the Gerber Federal Credit Union Annual Meeting on April 14, attendees woke up to freezing rain and blustery winds. For the safety of their members and employees, the credit union decided to present a shortened program for the 68th Annual Meeting to send everyone home before the weather progressed any further. Attendance was strong despite the weather.
Members were greeted by John P. Buckley, Jr., Gerber FCU President/CEO and Luci Moore, Gerber FCU Board Chair. They delivered a brief report on the credit union's performance in 2017 and held the election for the 2018 Board of Directors before dismissing members and employees to grab a lunch and beverage to take home.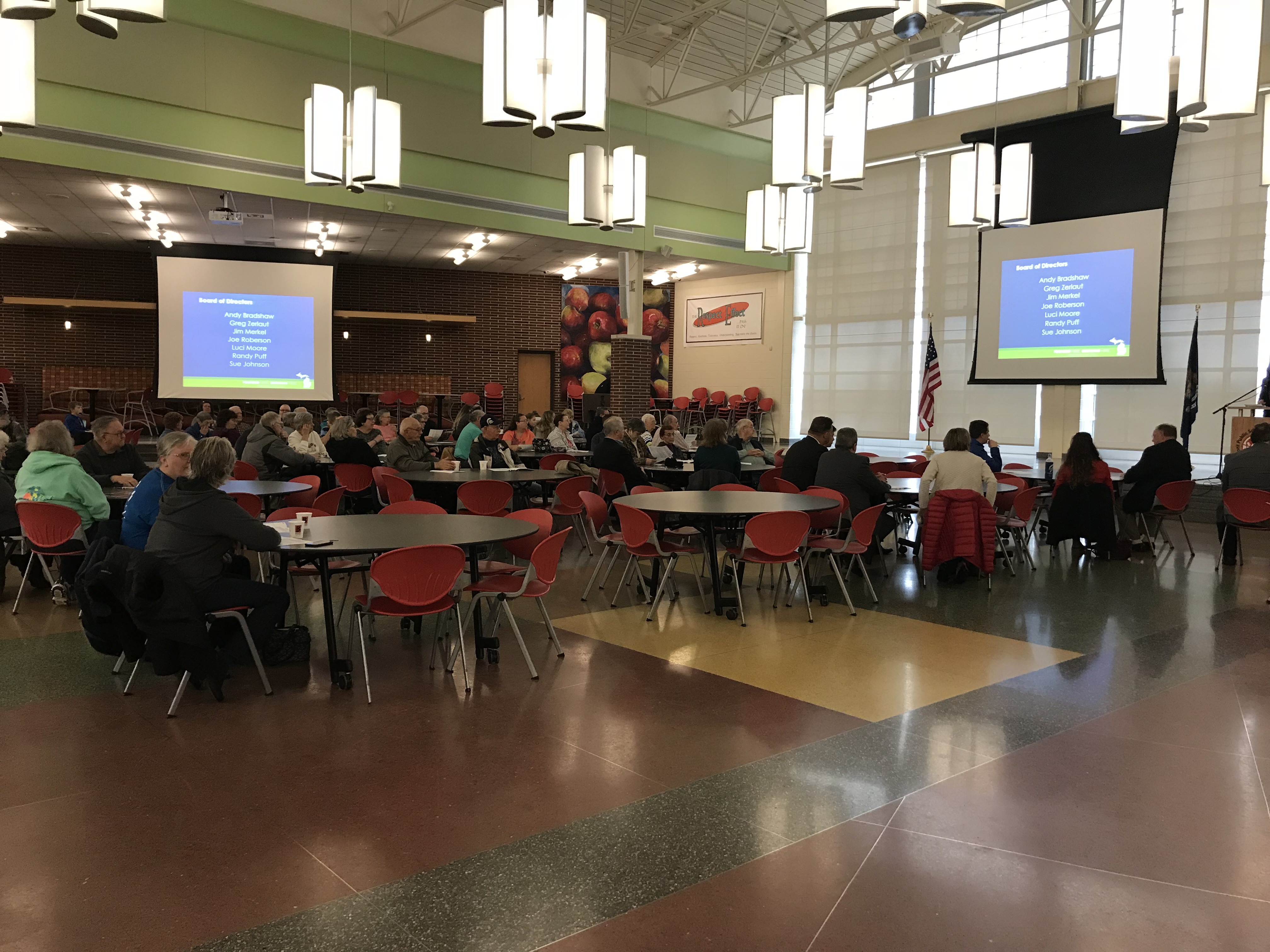 CureUs volunteers setting up for the BreakThrough Tour concert happening later that night at the high school were thankful to use the leftover meals from our meeting.
Go to main navigation