Lake Trust Named CU Lender of the Year by SBA Michigan District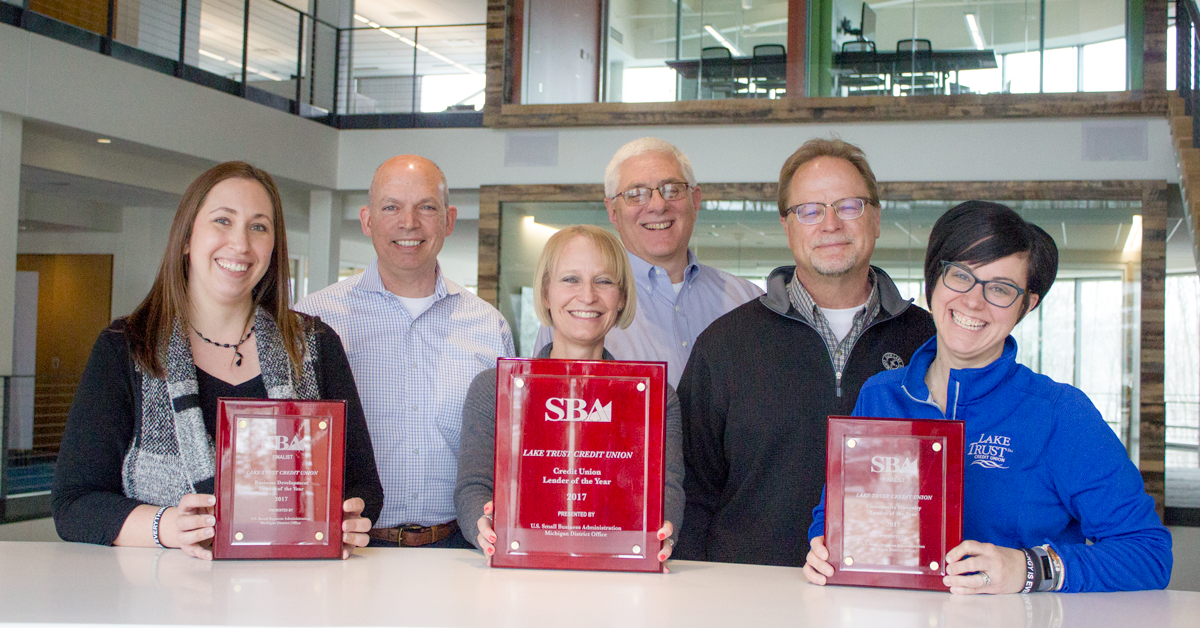 The U.S. Small Business Administration's (SBA) Michigan District Office has named Lake Trust Credit Union as its Credit Union Lender of the Year.
The SBA's fiscal 2017 Lender Awards recognize overall support of SBA loan programs. In 2017, Lake Trust supported SBA lending with 13 SBA loans totalling more than $7 million.
Lake Trust would like to share this recognition with partners Trinity Capital and Michigan Business Connection.
"Our lending partners play a critical role in helping small businesses get the financing they need to start and grow their businesses," said Constance Logan, SBA Michigan's district director. "We are pleased to recognize their commitment to growing Michigan's economy."
As a community-based organization, Lake Trust works closely with its communities and the businesses within them.
Lake Trust has been able to assist numerous entrepreneurs throughout Michigan as they start or expand their business. The credit union's dedicated commercial lending team works with businesses that sometimes aren't able to get funding elsewhere, and helps business owners bring their dreams to life by supporting their business needs.
"Our team specializes in creating dynamic partnerships with community organizations and local businesses, both small and large," said Ken Michalak, Lake Trust Credit Union's AVP of commercial lending. "These businesses are important because they create more jobs locally and revitalize our communities."
Go to main navigation