One Detroit Credit Union Prepares Lunch for 250 Homeless Detroit Residents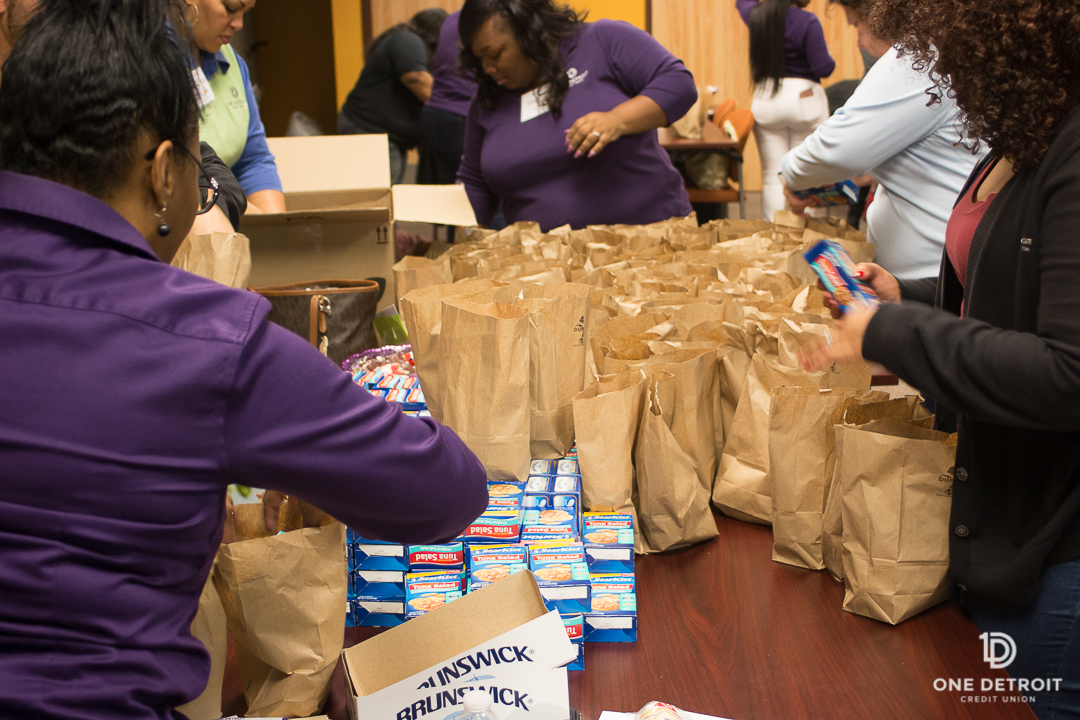 One Detroit Credit Union staff spent Presidents' Day preparing boxed lunches for 250 homeless Detroit residents through the NOAH Project, which empowers low income and homeless Detroiters to achieve stability. The initiative was part of One Detroit's annual Team Enrichment Day, a day when staff spends the day offsite participating in team-building and a community charity effort.
The NOAH Project's Bag Lunch Program has been operating for 40 years in downtown Detroit and is often the first point of contact for their clients. Offered in a warm, safe space, the lunches help participants build a relationship of trust with NOAH staff who can then pair them with social services, counseling, empowerment-based programming and emergency services based on their needs. The goal of the project is to serve as citizens' first step on the journey to self-sufficiency.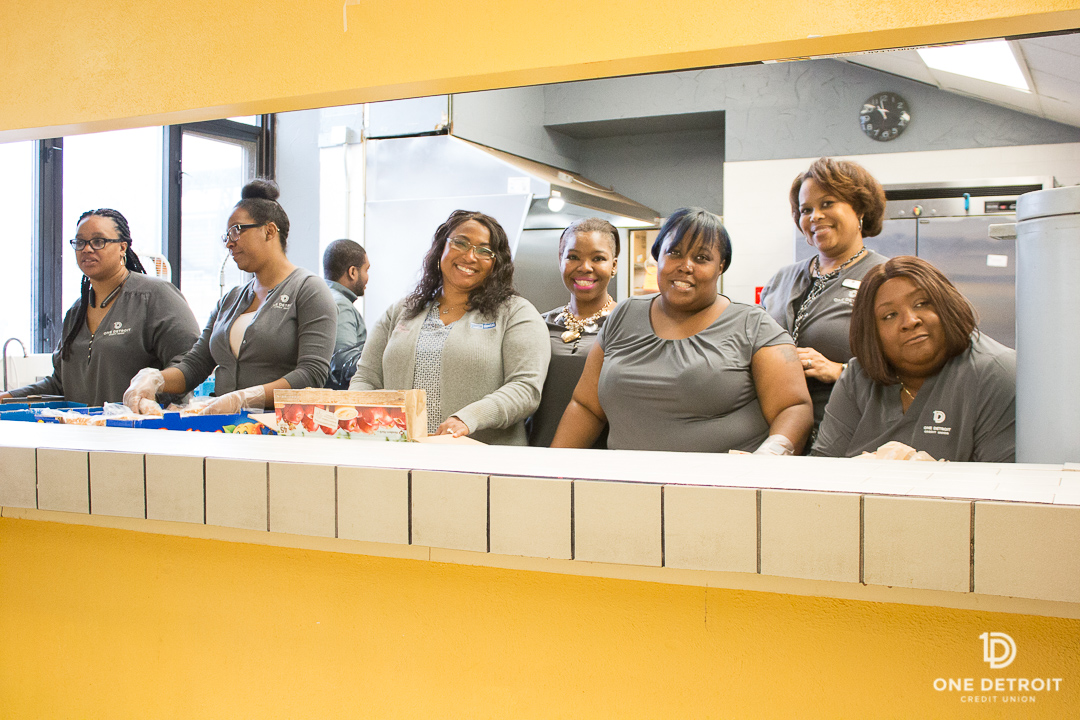 "Our branches are closed on President's Day, so our staff uses the day as an opportunity to bond together as a team while giving back to the community," said Hank Hubbard, CEO of One Detroit Credit Union. "Helping others reminds us why we do what we do, and reaffirms our commitment as a nonprofit community financial institution. We try to give our staff opportunities throughout the year to live our mission of impacting and changing lives, both in their daily work and outside the office."
The lunches were hand-delivered by a group of One Detroit volunteers. In addition, staff packaged 120 hygiene kits provided in partnership with Gentle Dental of Michigan.
"The NOAH Project's message of empowerment and inclusion is strongly aligned with our vision of ensuring everyone in our community has access to credible, fair and reasonably-priced financial products and services," said Hubbard. "Often, for folks who have been overlooked by the mainstream system, it's not just one thing that's needed to help them get back on their feet. We need wraparound services and a diversity of community partners working together to make the biggest possible impact."
Go to main navigation