TBACU Presents Classroom Grant to Traverse City West City Middle School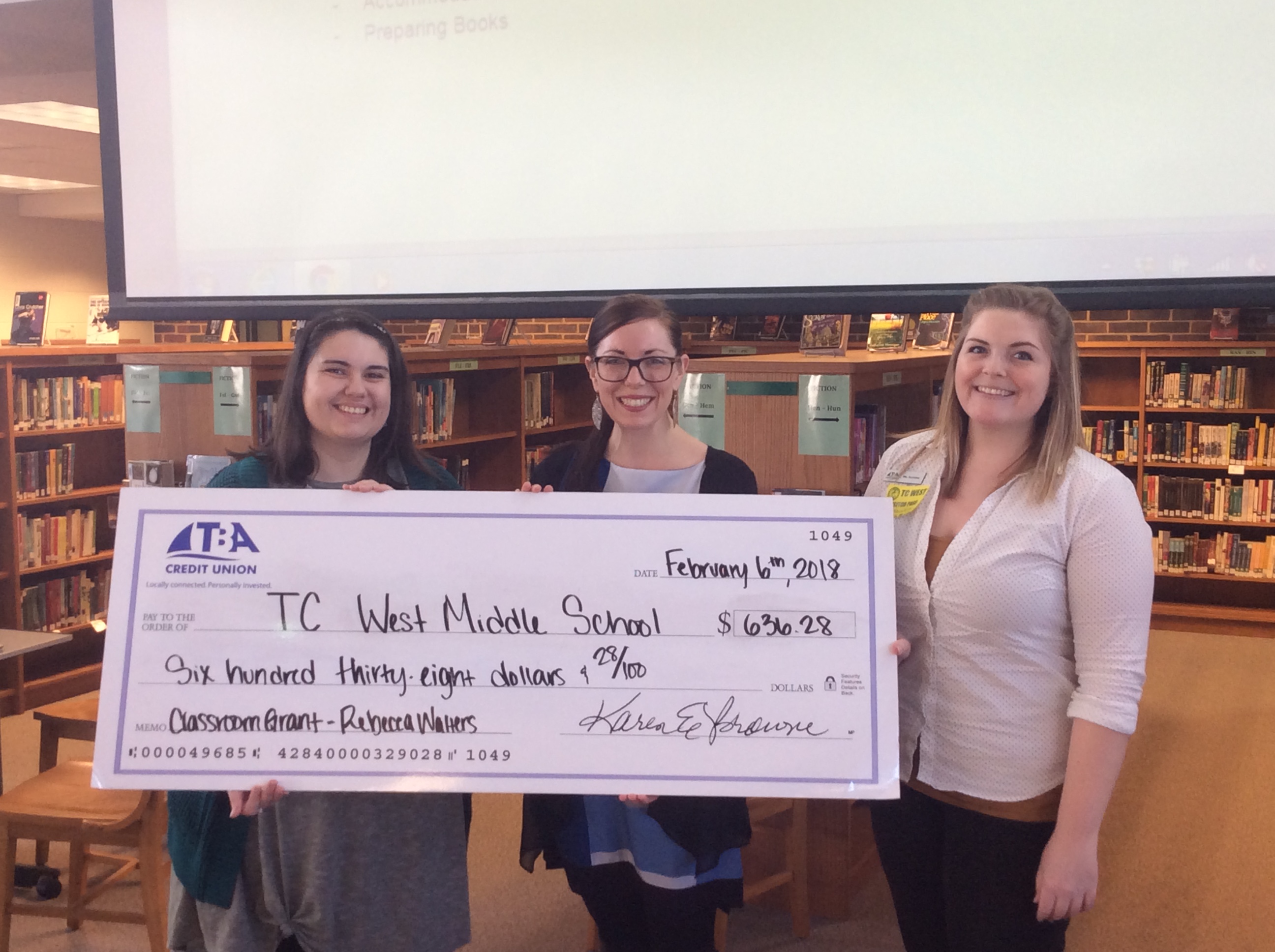 On Feb. 6, TBA Credit Union (TBACU) presented $636.28 to Rebecca Walters, a teacher at Traverse City West Middle School.
Walters plans to use the funds to purchase new kitchen equipment for the school's Family & Consumer Science nutrition classes. The new equipment will replace current pots and pans in poor condition and provide enough sets for all students. These classes provide valuable, real-life skills and teach healthy eating habits and food preparation.
"I'm so thankful for TBA Credit Union and their commitment to the community," said Walters. "The dedication they have for public education makes it possible for teachers to pursue projects that would otherwise not be possible. TBACU helped replace all the pots and pans in my Family & Consumer Science classes to provide equipment that is not only safe, but a high quality for students to learn necessary culinary skills."
TBA Credit Union is proud to offer these opportunities to educators in the area. TBACU allocates $7,000 during the calendar year for classroom grants; educators can apply for grants up to $1,000.
Go to main navigation